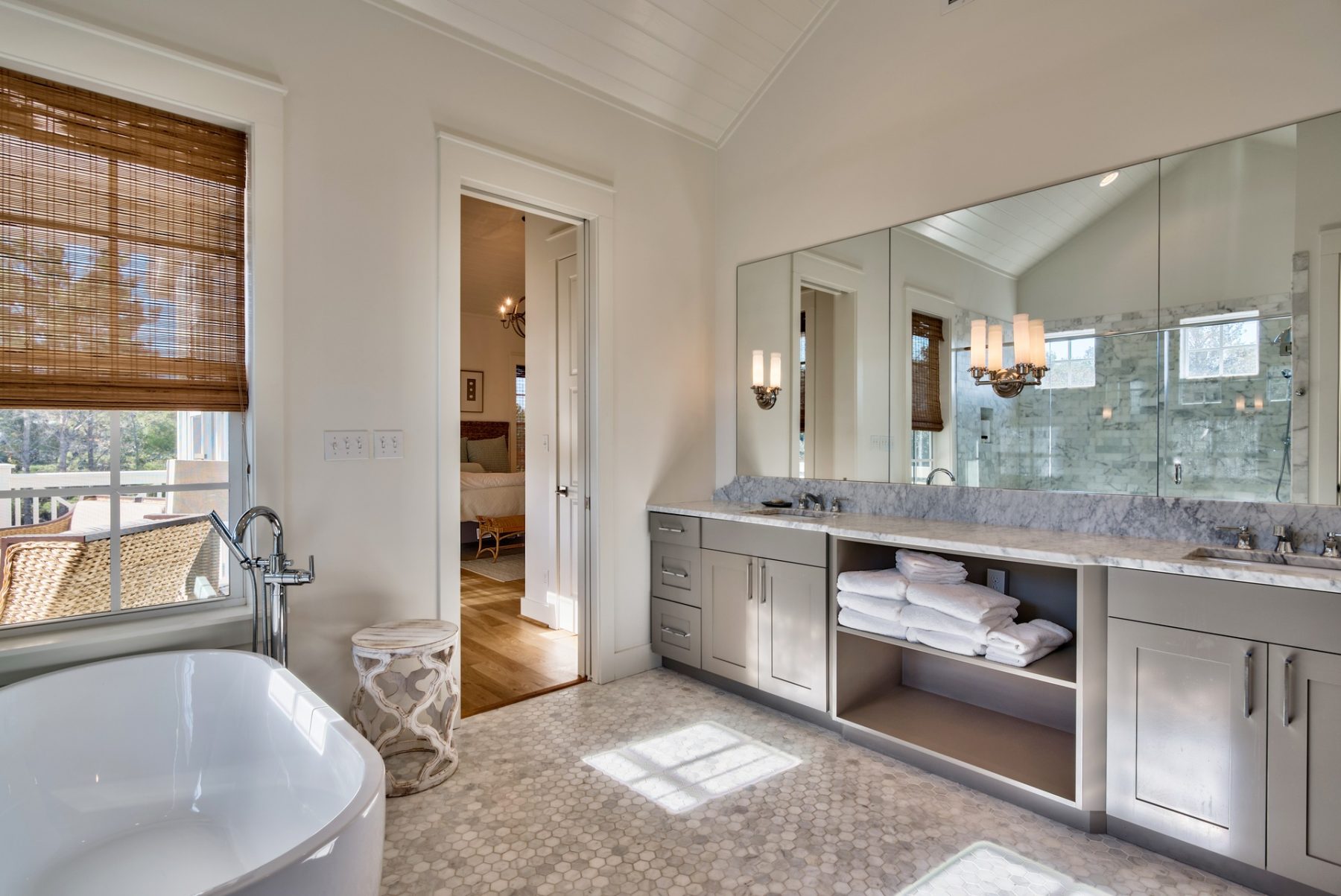 01 Jun

Bathing Beauties

When you feel your best, you look your best, which is why Chi-Mar Construction builds beautiful bathrooms for our clients. Whether you're prepping for a day in the office or a night out on the town, all great looks start in the bathroom. From bathing in a spa-inspired shower to getting ready in front of a large vanity, each of our bathrooms offer clients plenty of room to prep for their day.

The Brownstones at Kelly Plantation

With sleek grey marble, an all-glass shower, and deep bathtub, this home is a beautiful example of how Chi-Mar Construction creates master bathrooms. The long, rectangular space keeps the shower, tub, and sink areas separate, maximizing the usable space.

This home features multiple bathtubs, making it the perfect home for bubble-bath fanatics! In the downstairs bathroom, we used frosted glass on the windows, keeping the bathroom private but filled with natural light. Upstairs in the master bathroom, the long counter has enough room for two sinks with an abundance of storage below. Instead of closing in the cabinetry, we left the middle sections open so that towels are easily accessible.

This home, located inside of Kelly Plantation, has a walk-through shower. Instead of using a door to hide the custom tile work, this large shower keeps the spray away from the entrance without needing a door to block the water. Chi-Mar Construction built custom cabinetry against the back wall, making it the perfect place to store towels, clothes, or anything else you'd need for your bathroom! And, we used His-and-Hers sinks so that everyone has enough room for all of their toiletries.

No matter what your style, Chi-Mar Construction can design a bathroom that will fit all of your needs! From renovations to rebuilds, we can help you design your dream home!

# # #

From preliminary visions to selecting vendors and putting the final touches on a project, the Chi–Mar Construction team ensures each and every detail is covered. For more information or to begin your construction project today, go to www.chimarconstruction.com or find Chi–Mar Construction on Facebook, Twitter, and Instagram, or by calling our office at (850) 837-8016!