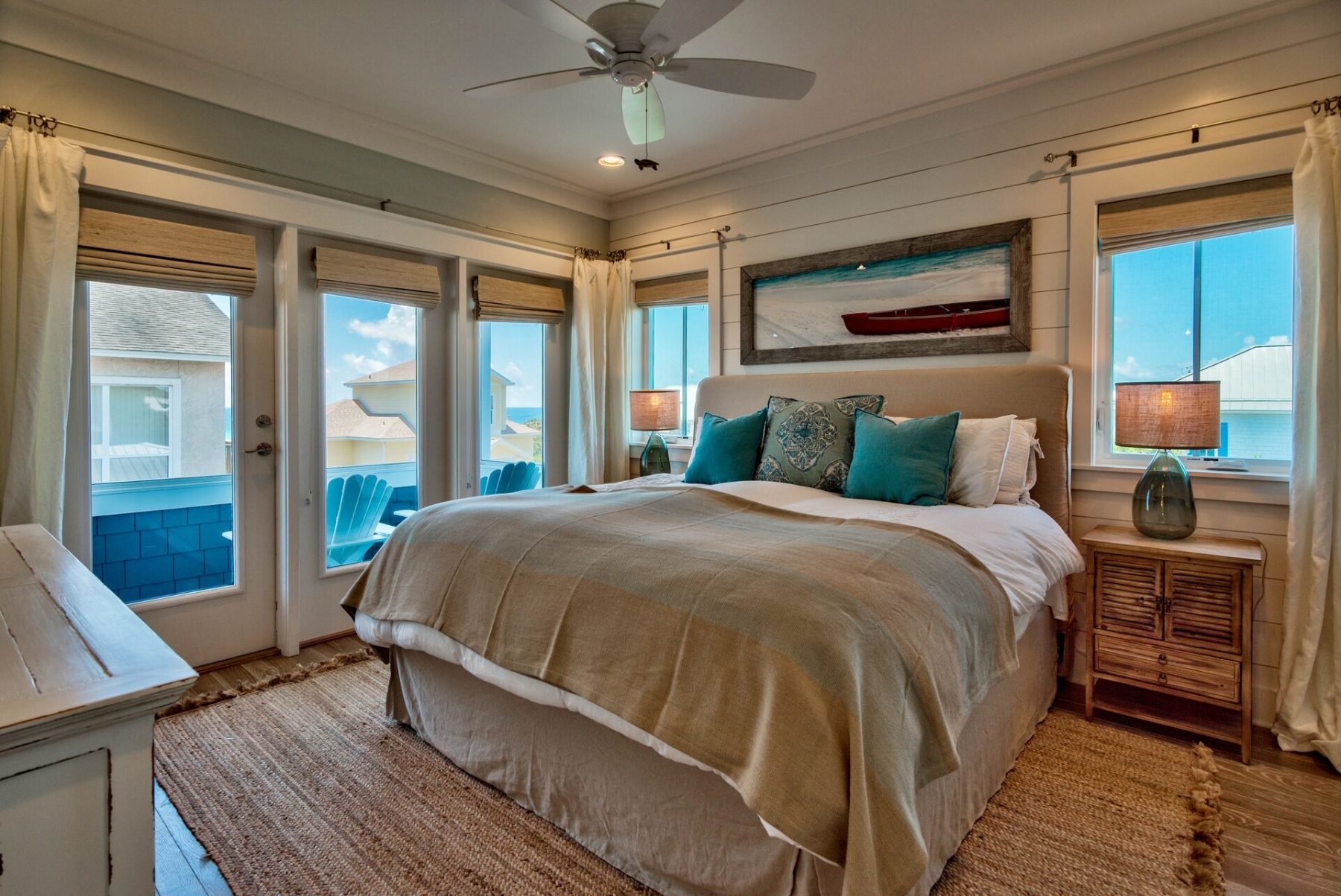 04 May

Master Bedroom Masterpieces

The average human spends a third of their life sleeping, which is why you shouldn't mess around when it comes to designing your master bedroom! That's why Chi-Mar Construction pays special attention when building the master bedroom in each of our custom built homes. Check out a few of our favorites that we have completed over the years!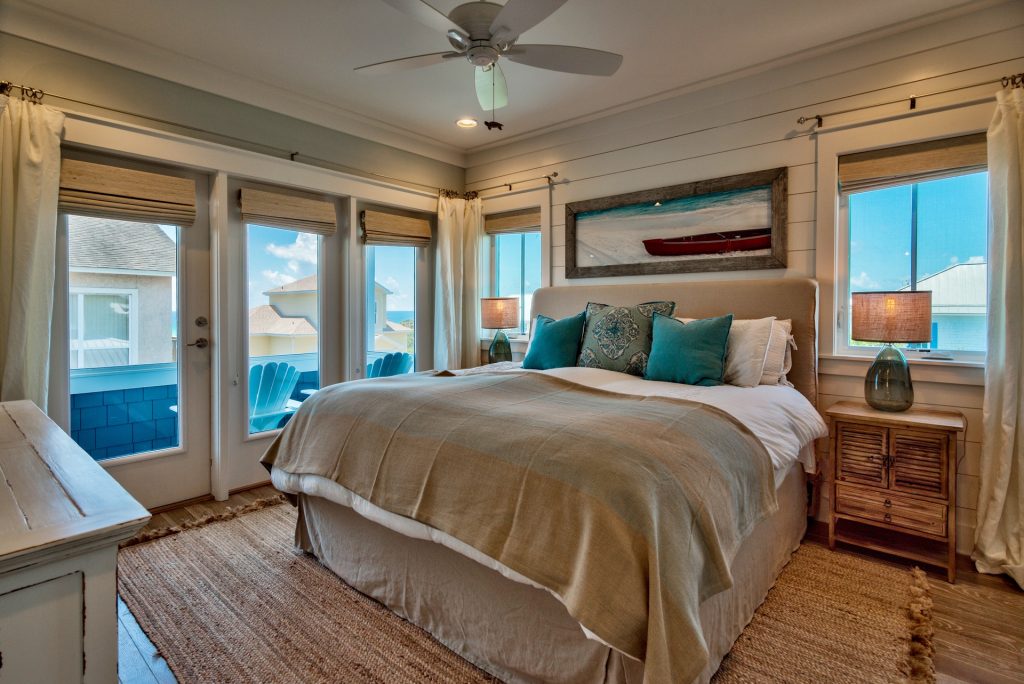 This master bedroom features custom wood flooring, paneling and large doors that lead out onto a private balcony. High ceilings keep this room open and airy, while the windows on either side of the bed let in enough sunlight to keep it bright.
65 Sand Oaks Circle, Seanest Village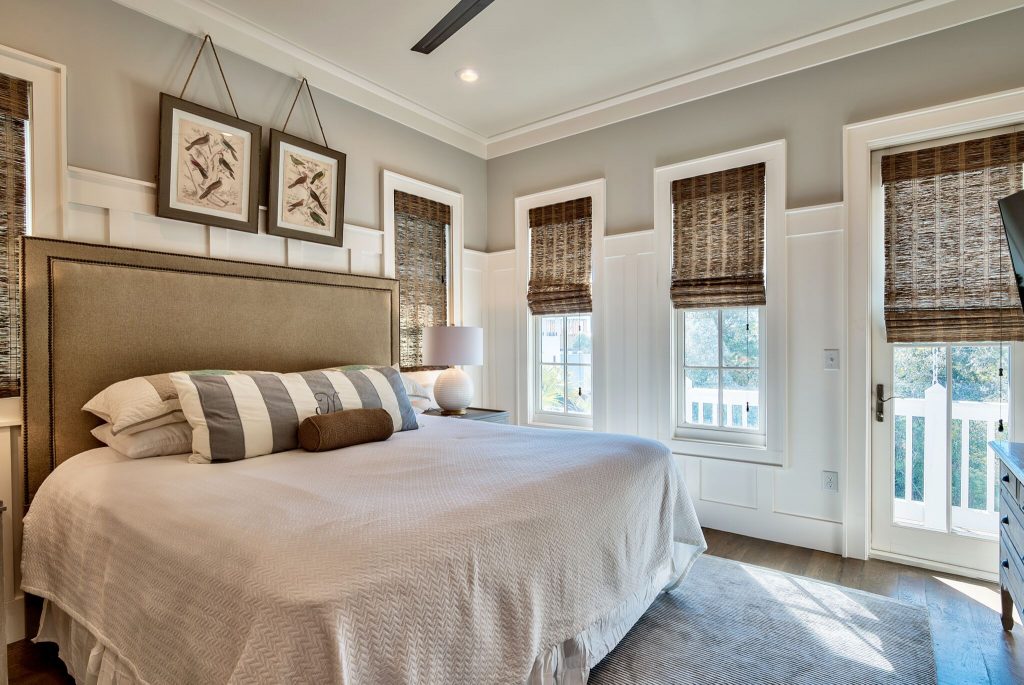 The cool grey paint offsets the white paneled walls in this custom home. And, with a matching crown molding, the ceilings appear taller. When designing each home, Chi-Mar Construciton focuses on maximizing space, especially in the master bedroom.
At 15 Beachcomber, we matched the custom wood floor to the ceiling, creating a rustic, natural setting for the master bedroom. But, by using white panels behind the headboard and a unique fan, this bedroom adds a modern edge to the design.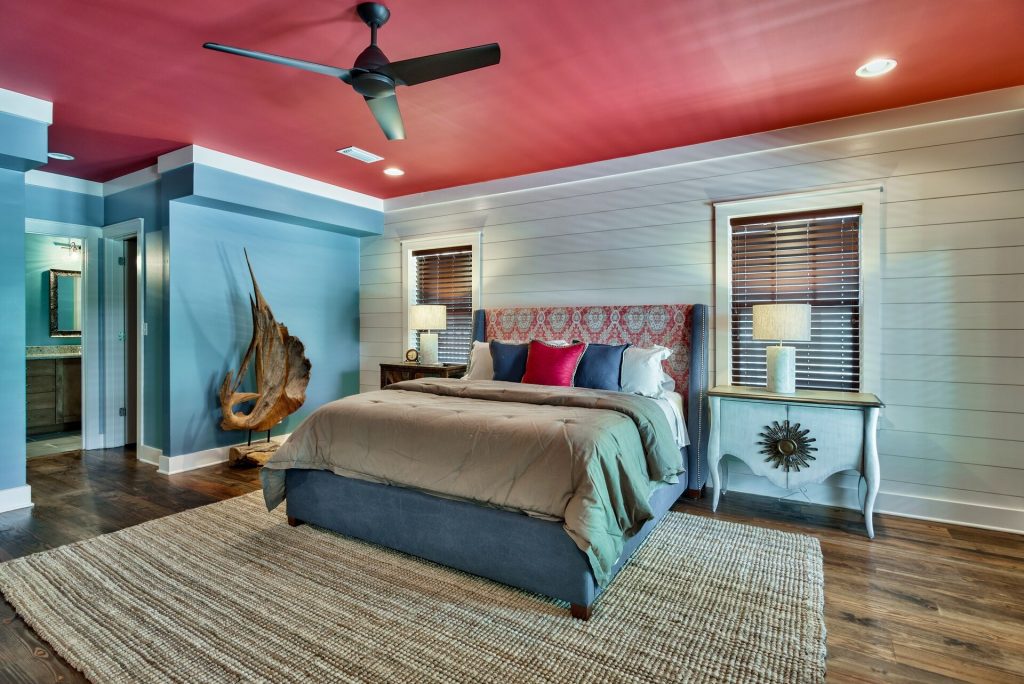 While 15 Beachcomber used natural wood to create a unique ambiance, 16 Cobia Run opted for color. The neutral flooring and walls allow the red ceiling to become the focus point of the room. And, the cool blue walls leading into the master bathroom reflect the light of the Gulf from the private balcony, keeping this room light and airy.
No matter what type of style you admire, each bedroom is custom built with the client in mind. So if you're ready to revamp your living space, call Chi-Mar Construction today, and let us build your dream home!
# # #
From preliminary visions to selecting vendors and putting the final touches on a project, the Chi–Mar Construction team ensures each and every detail is covered. For more information or to begin your construction project today, go to www.chimarconstruction.com or find Chi–Mar Construction on Facebook, Twitter, and Instagram, or by calling our office at (850) 837-8016!