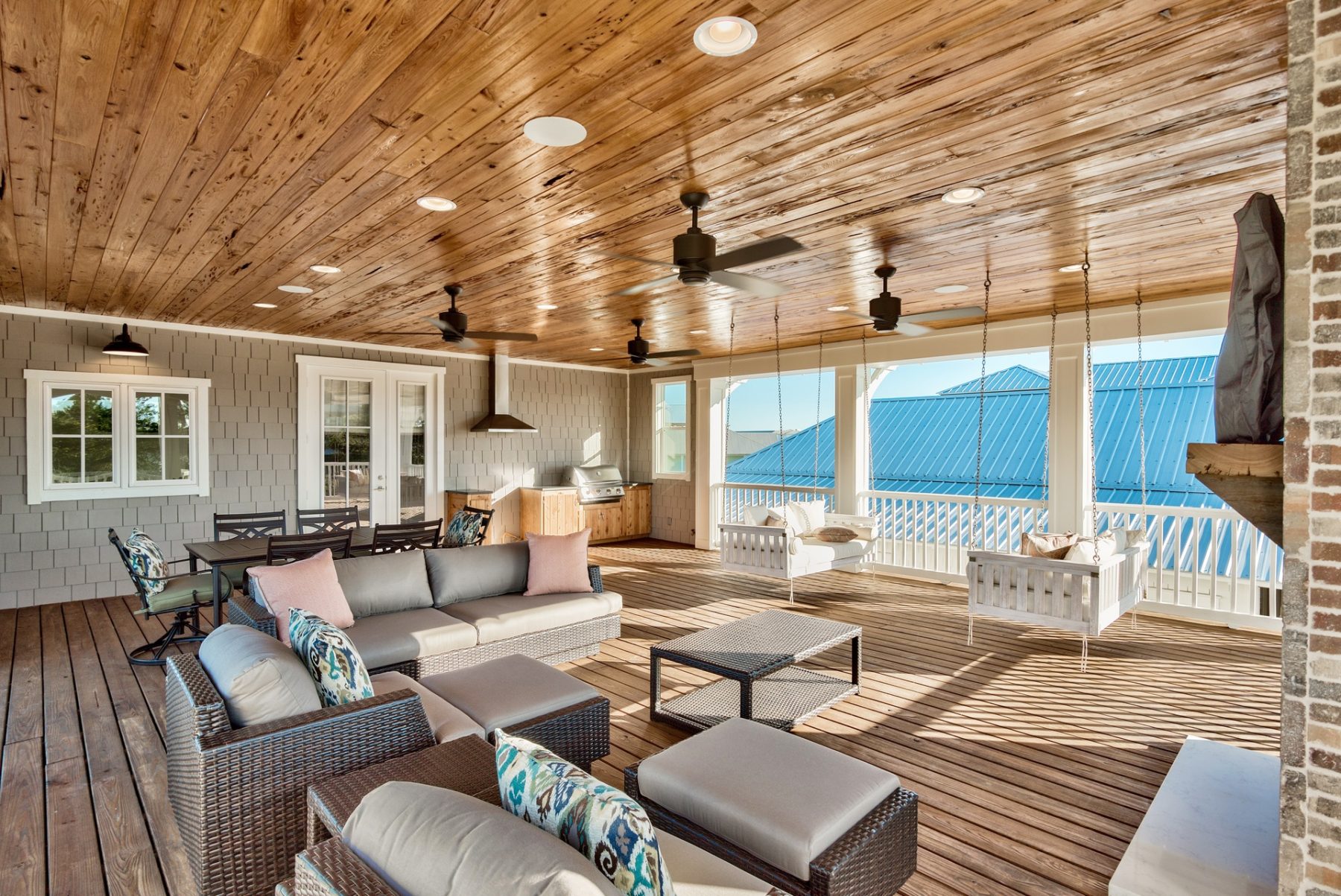 23 Feb

Spring Is In The Air

It's almost March, which means that spring is right around the corner! That means it's the perfect time to start planning a party on your Chi-Mar Construction porch! Don't waste the natural beauty surrounding you inside, instead take your guests outdoors and let the Emerald Coast be your artwork! Chi-Mar Construction specializes in porches, pools and all things custom made, which is why our clients get the best of both worlds: a beautiful interior and stunning exterior.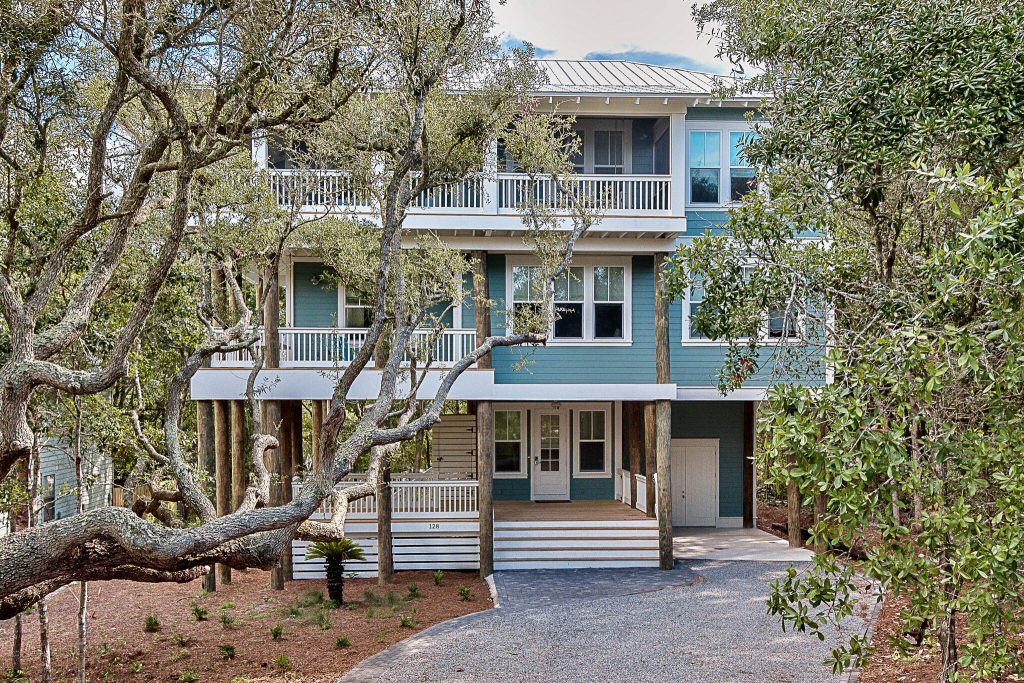 At 15 Beachcomber, Chi-Mar Construction built a large, covered porch that is perfect for grilling and entertaining at the same time. The rustic wood flooring and custom wood ceiling keep the space open and bright, while the comfortable lounging couches enable guests to relax. And, with a built in grill, cooking outdoors is as easy as cooking in your custom kitchen!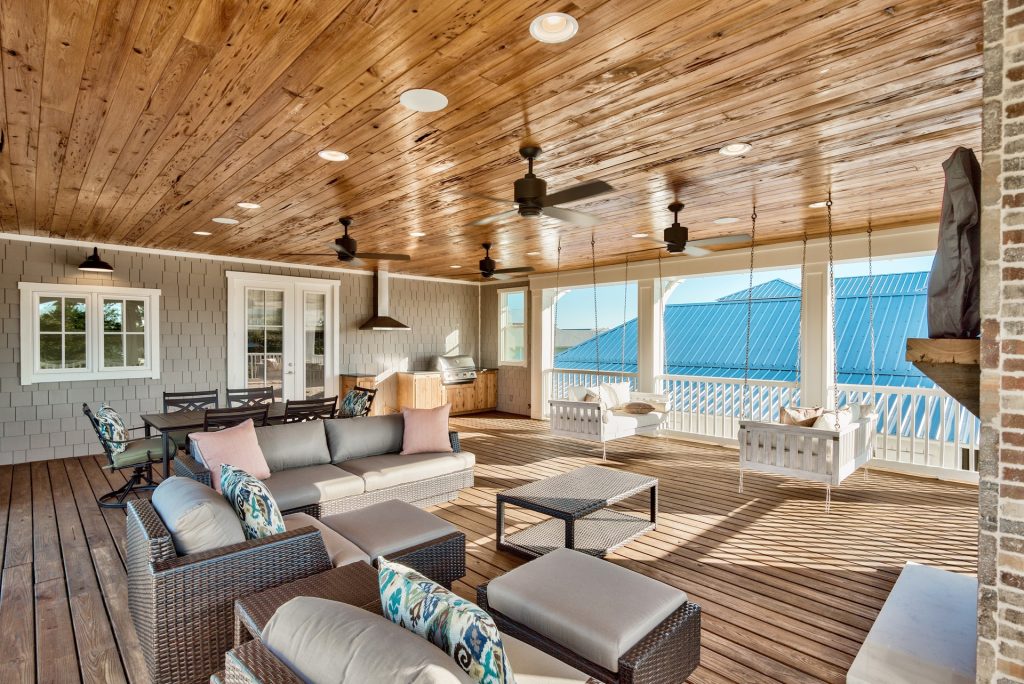 Although smaller than the first, this deck provides ample space for socializing and grilling. The open porch allows for the sunlight during the day and star gazing at night. A granite counter surrounding the grill acts as a prep station, which makes cooking and cleanup a breeze. And, if it gets too crowded on the porch, you can store your outdoor furniture in the closet, shielded by a large, rustic wooden barn door!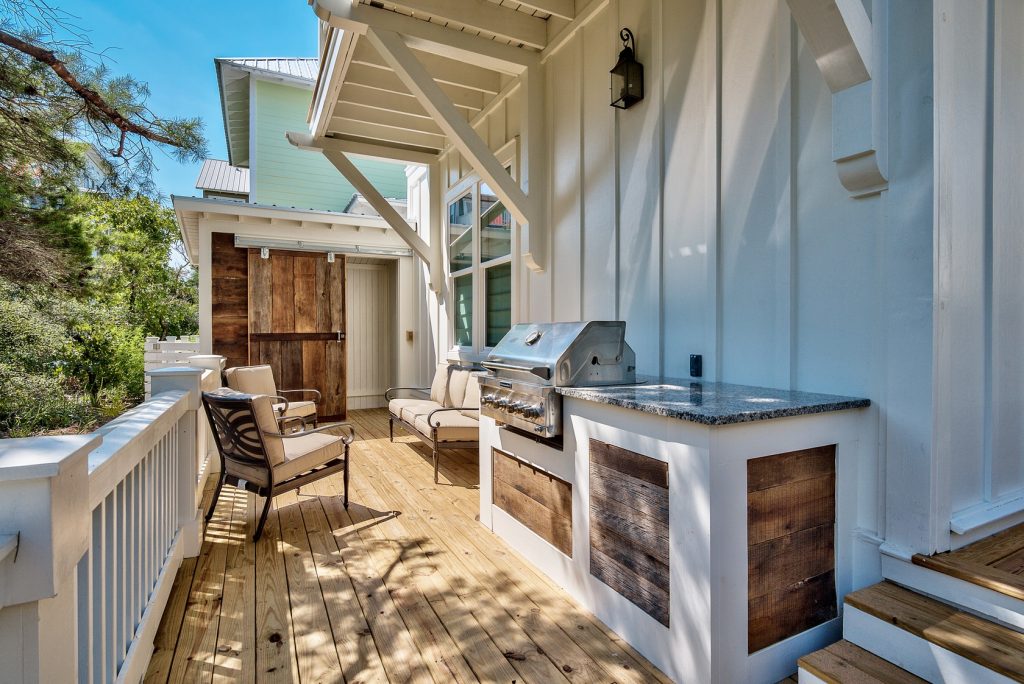 The porch at 128 Bullard Road does not have a grill, but it does have more space and a swing! The solid wood columns bring the woods surrounding the home right up to the porch. And, with a cushion covered swing, this deck is the perfect place to spend the afternoon!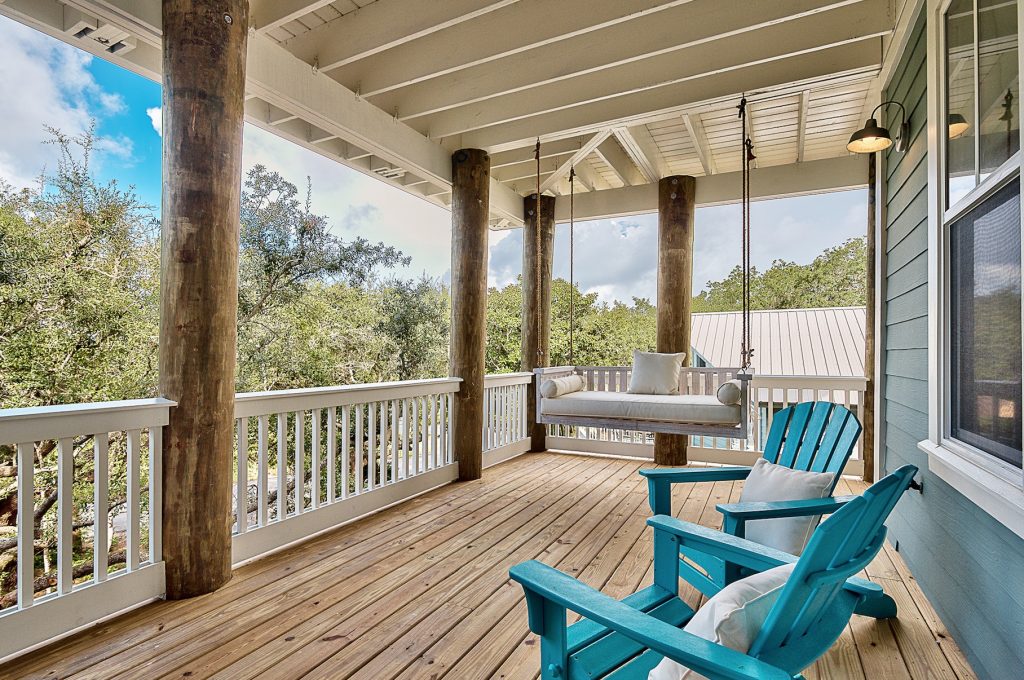 No matter how you spend your time, be sure to spend it on a Chi-Mar Construction porch. Whether you're a grill master or lounging fan, Chi-Mar Construction can custom create a porch that is perfect for your favorite pastimes!
# # #
From preliminary visions to selecting vendors and putting the final touches on a project, the Chi–Mar Construction team ensures each and every detail is covered. For more information or to begin your construction project today, go to www.chimarconstruction.com or find Chi–Mar Construction on Facebook, Twitter, and Instagram,or by calling our office at (850) 837-8016!