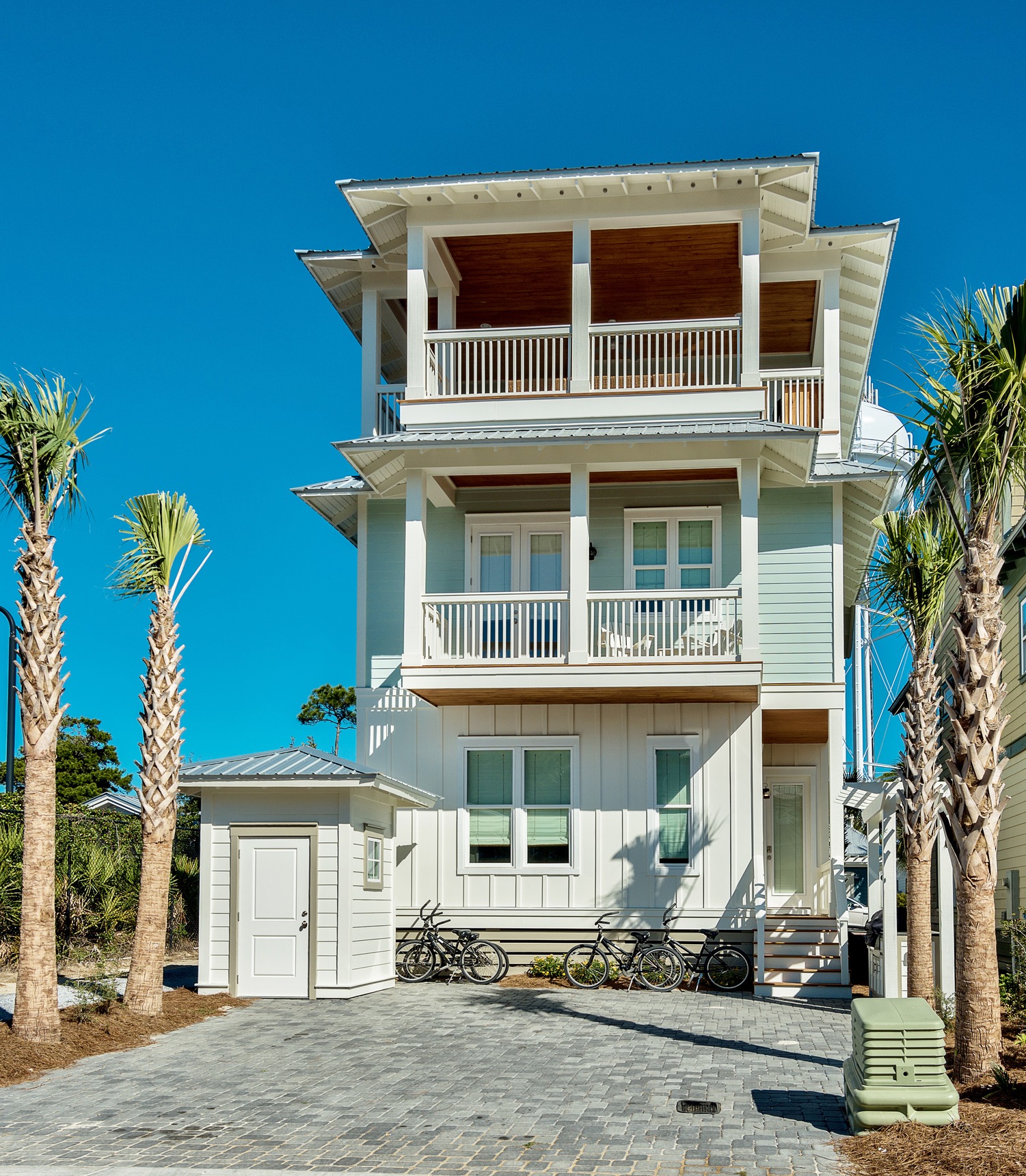 10 Aug

Welcome Home to 93 Endless Summer Way

Have it your way at 93 Endless Summer Way! This light teal, coastal home welcomes you and your family to the Emerald Coast. The best way to get to know the way of life along the Emerald Coast is by bicycle, so make sure to stop at 30A bike rentals to get a real feel of your beach vacation! For now, follow your way up the stairs to the home's cozy first floor!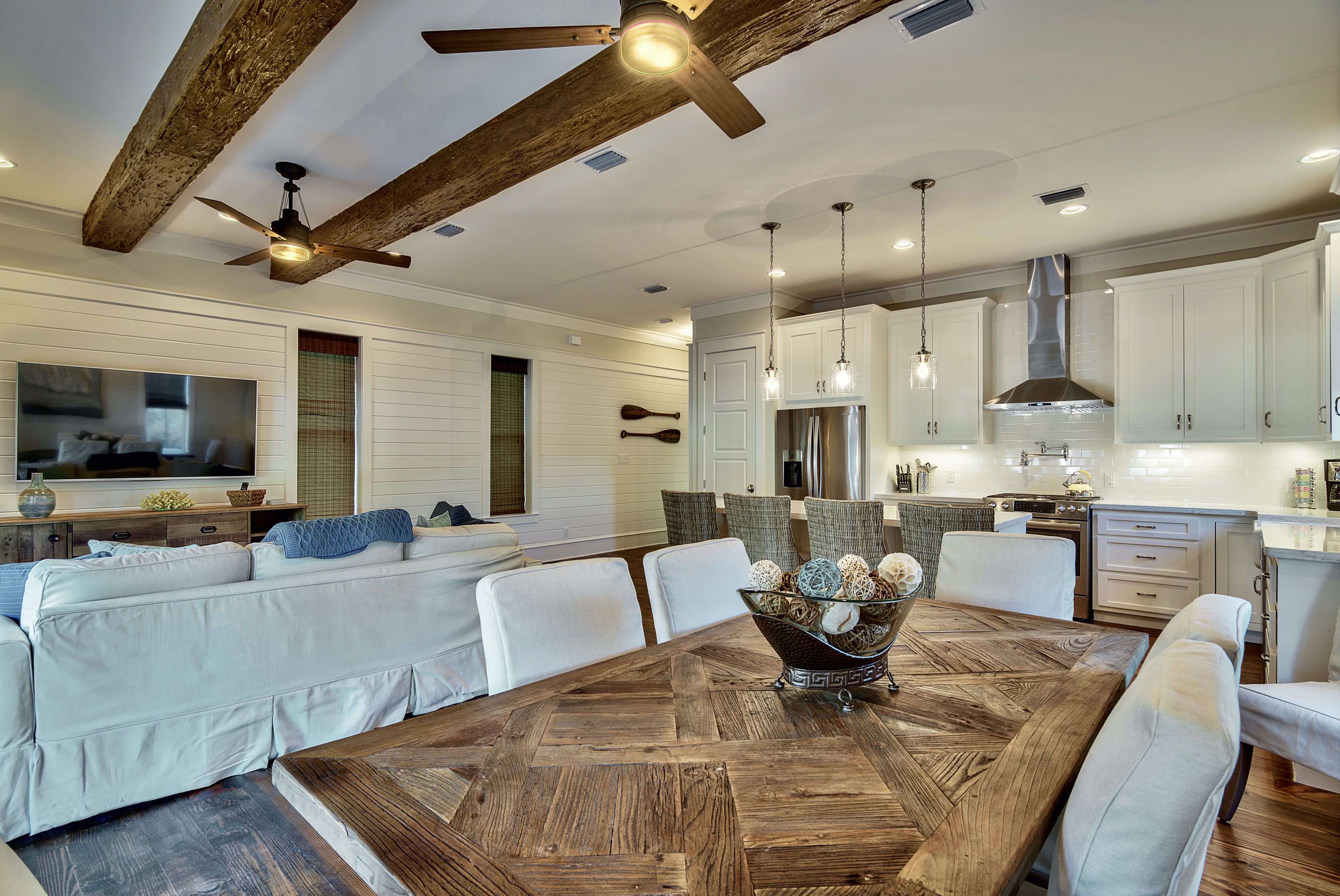 Cooking, dining, entertaining, and relaxing may all take place within this open yet intimate floor plan! The white shiplap accent walls give this home a beachy touch as you enter into this bright and vibrant atmosphere.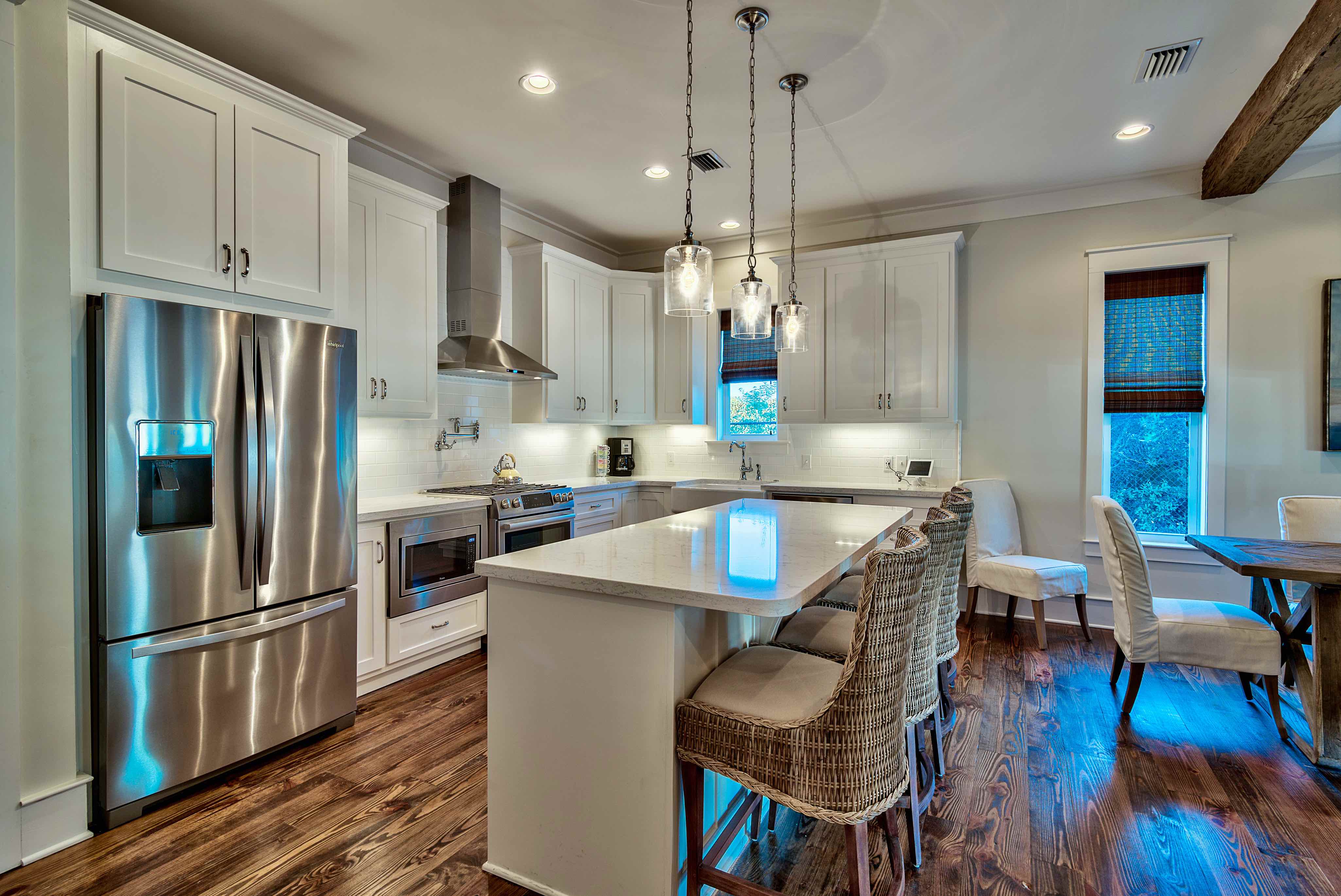 With a kitchen like this, you'll never want to eat out again! The gorgeous white appliances and marble kitchen island will allure you in, and there is plenty of room for your family and friends to enjoy a delicious meal! If you want to take a break from cooking, Scenic 30A is home to wonderfully diverse options, ranging from elegant fine dining to quick and casual eats! There is a large variety of local restaurants along 30A that will satisfy any food craving that you or the family may have.
Make your way to Bud and Alley's Waterfront Restaurant and Bar for a laid-back eatery on the beach with a gorgeous Gulf view. For a more seafood focus, Surfing Deer is an upscale, beach-front restaurant that has shaded patio seating, perfect for enjoying the seabreeze while sipping a crisp glass of wine! Cowgirl Kitchen Market Cafe is the spot to go for your favorite gourmet foods, while Angelina's Pizzeria & Pasta will offer your favorite Italian cuisines! Finally, finish off the night with a delicious treat at Blue Mountain Beach Creamery for flavor-packed frozen yogurt or sweet, velvety ice cream!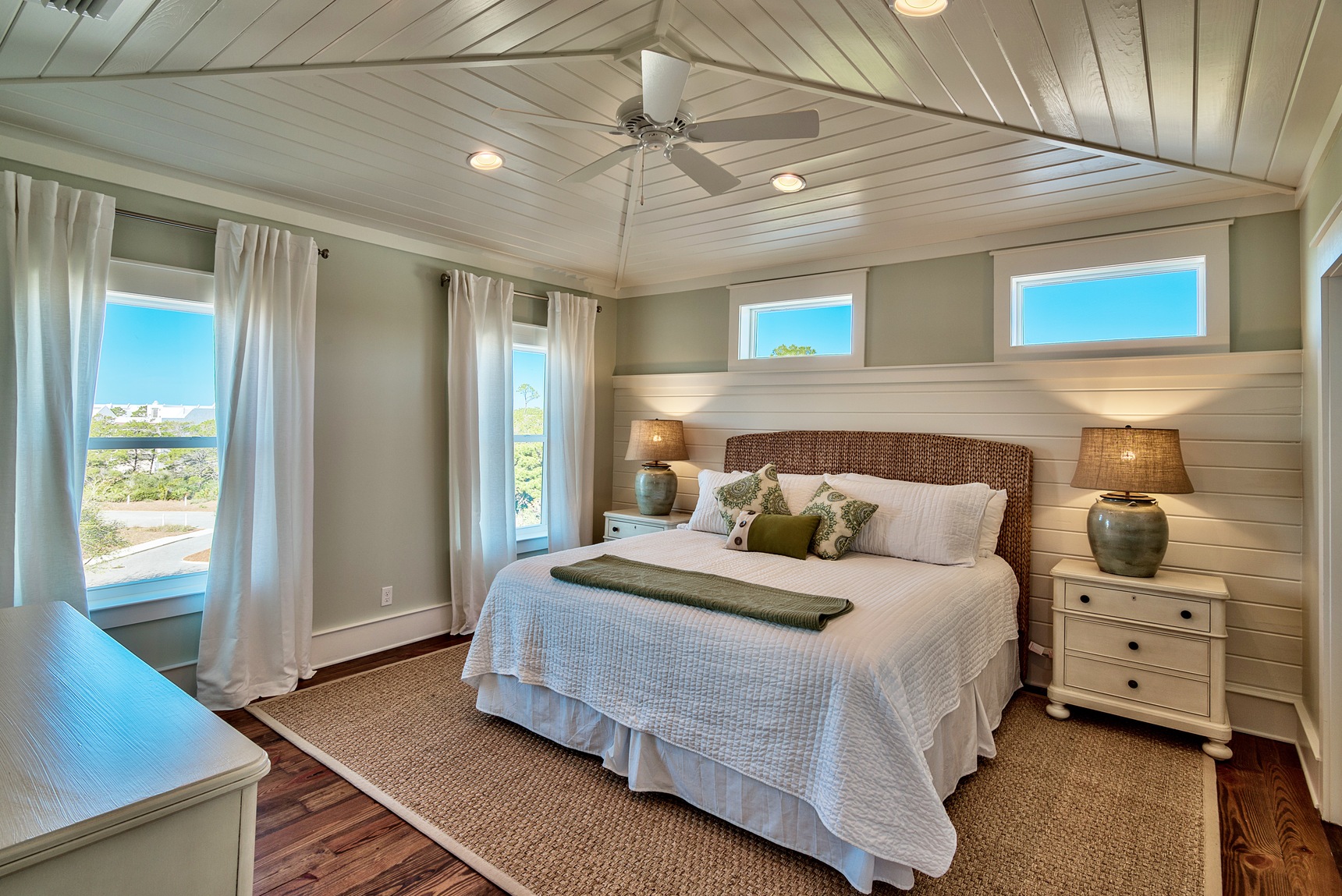 When it's finally time to wind down, this bright master bedroom awaits you for ultimate relaxation. With windows spanning around the bedroom, you'll almost feel as if you are waking up outside. The white paneled ceiling as well as the bright ambiance brings this bedroom to life. For more ways to bring your bedroom or any other room to life, make sure to visit one of 30A's astonishing art galleries, each specializing in different styles and technique. The Artists at Gulf Place feature eight color galleries consisting of jewelry, sculptures, paintings, and more! The many other art galleries, including Chroma 30A, Foster Gallery, Fusion Art Glass, and more are fun and crafty shops with stunning artwork and high quality pieces!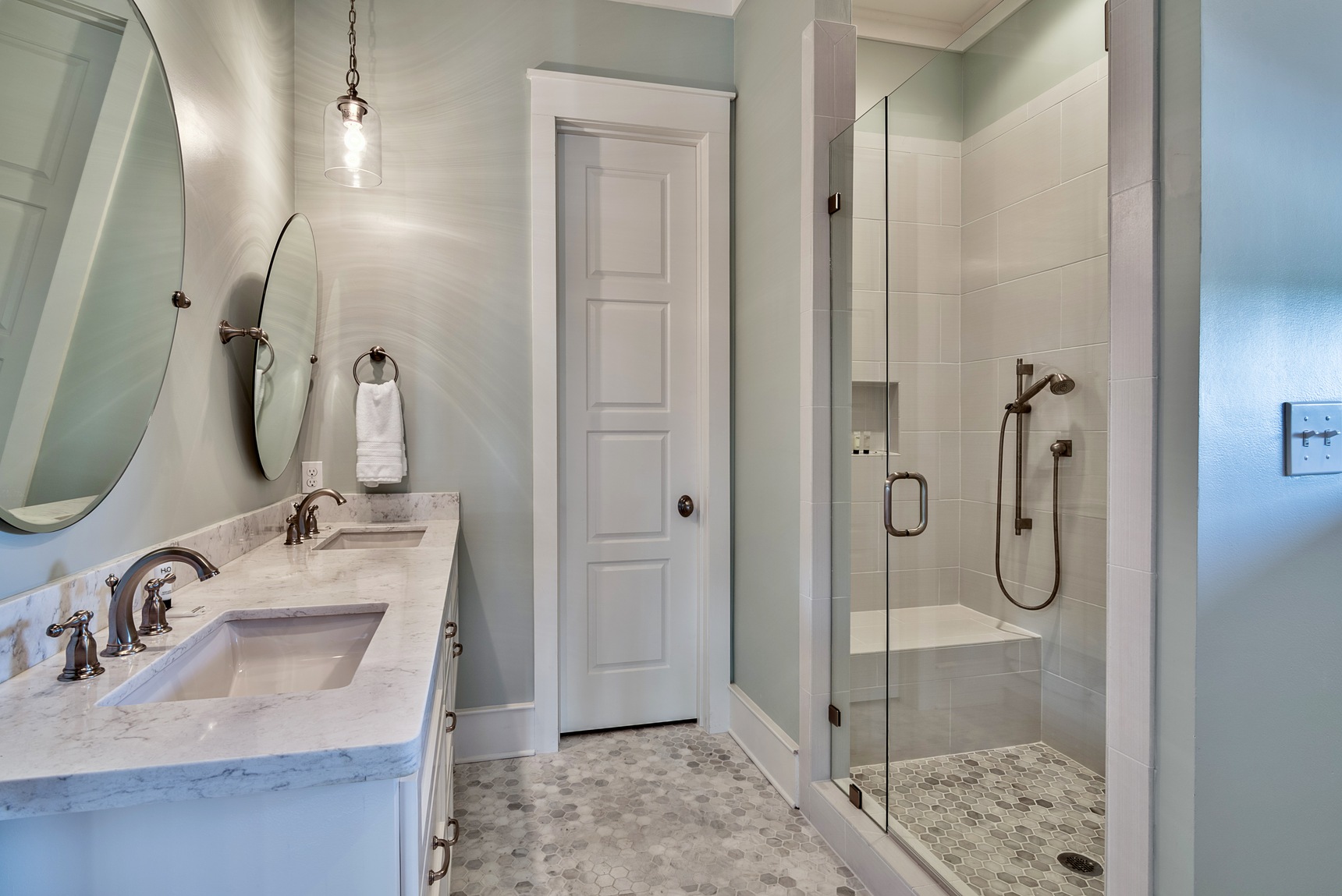 Leading from your master bedroom, you'll find a beautiful full bathroom with a double vanity and a clear glass shower. The unique flooring tile gives off an eye-appealing finish, making it a lively room to freshen up in!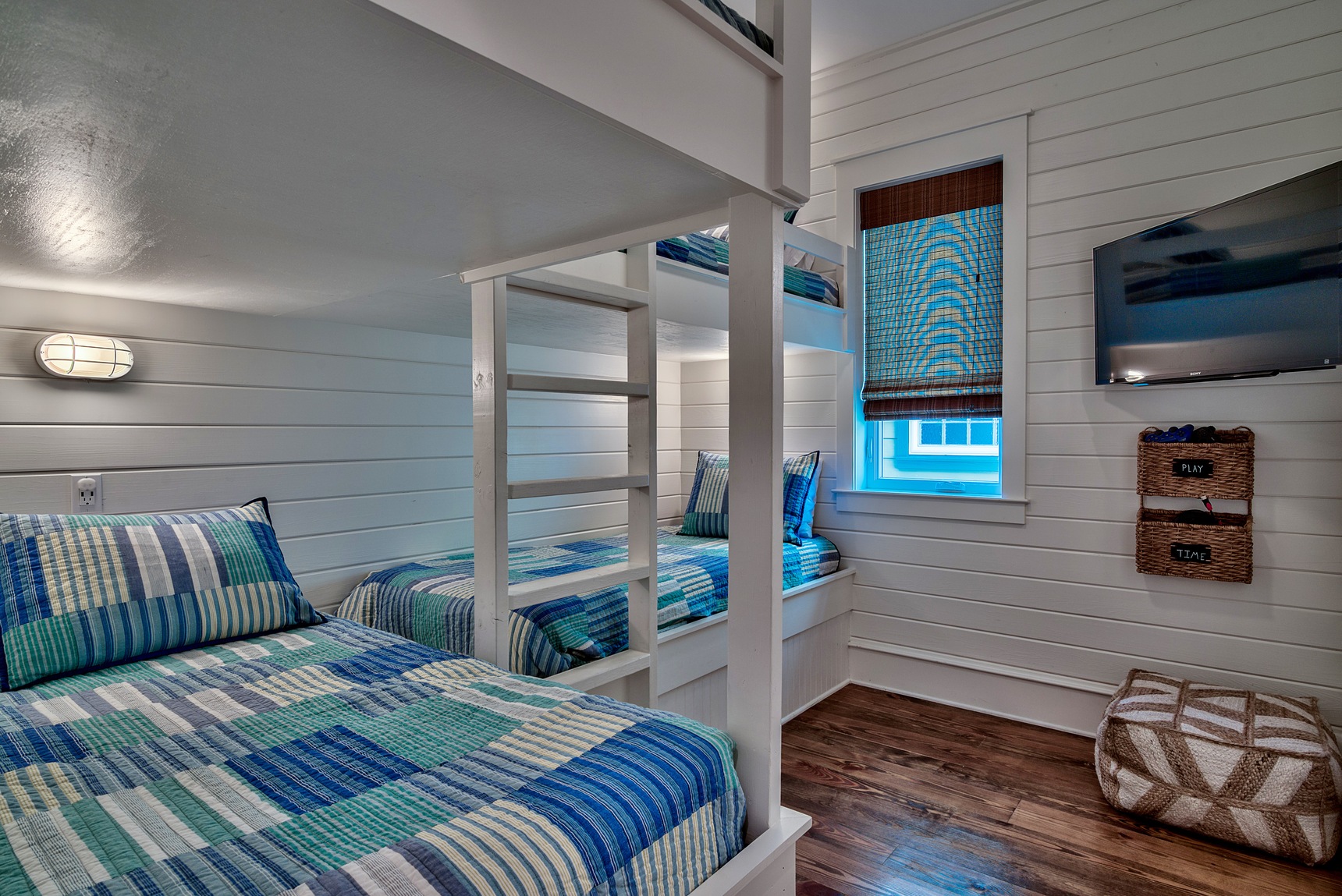 What kid doesn't love a fun bunk bed setup? A bedroom like this is perfect for sleepovers with all of the room you'd need! Whether it is time to relax or play, every kid needs a room to create some fun memoires in!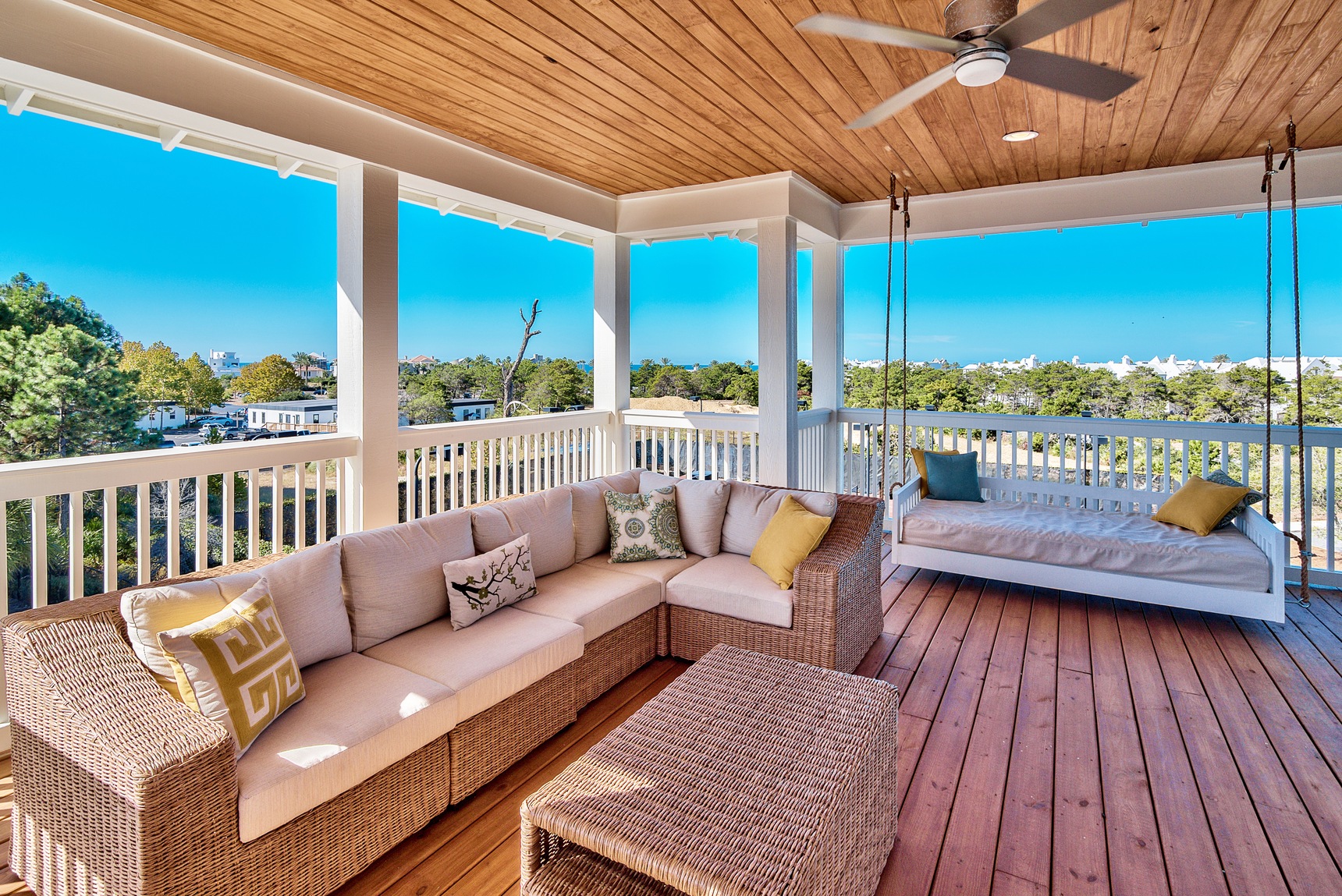 For a Florida home, an outdoor living area is an absolute must! Not only is there a rooftop and fan to provide you with some shade and coolness, there is even a built in grill so that the cooking activities can remain outside! There is plenty of room to lounge out on the couch, or take a nap on the swinging bed. Enjoy the coastal breeze during lunch at your outdoor living space at 93 Endless Summer Way! For more local, outdoor excitement, take the whole family out for a paddleboard or kayak excursion for a breathtaking experience that you will never forget. Cruise through 30A's coastal Dune Lakes by making your way down to Grayton State Park! There are endless sights to see and fun activities for the whole family here on the Emerald Coast, so make your way down to 93 Endless Summer Way for a fulfilling experience!