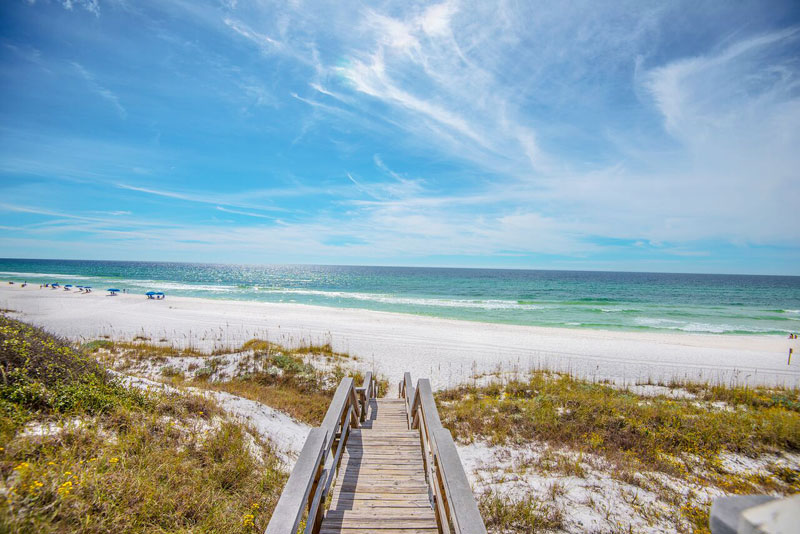 19 May

Why You Should Choose 30A

There are so many perks to living in paradise– being right on the beautiful Emerald Coast is one of them and having Chi-Mar Construction build a custom home of your dreams is another that you cannot top. From feeling the sugary white sands between you toes and the sea breeze across your face to biking along the cobblestone streets and tasting some of the best tapas in the area, you will undoubtedly fall in love with this picturesque getaway. Gathering inspiration from the endless beach towns that extend for miles, Chi-Mar Construction is guaranteed to exceed your expectations and bring paradise right into the comfort of your own home.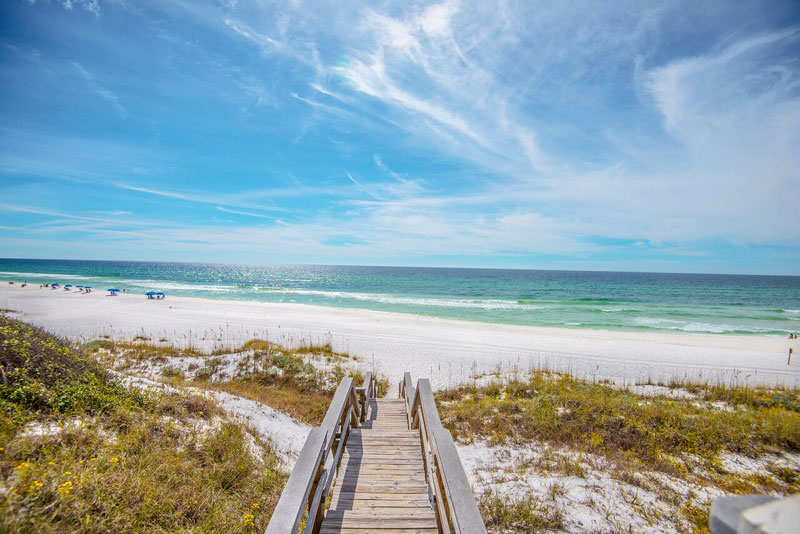 Ooh, baby I love your wave.
Obviously, beaches along the Emerald Coast are consistently ranked some of the best in the nation year after year, and we can see why. Beaches like Seaside Beach are well-kept and strikingly beautiful year-round, which make it a destination for any occasion. All five of your senses will thank you after spending your days here at Seaside Beach. You will feel the sun on your skin, the sand on your feet and the water tousling your hair like the mist of a salt spray. During the day, you will smell the tropical air just like a summery Bath & Body Works candle, and during the night, you will smell the burning embers and crackling smores from Grayton Beach bonfires. You will hear the ocean playing a friendly game of tug-of-war with the wind. You will taste the delicious eats from local restaurants and food trucks that serve some of the freshest seafood all caught that same day. And lastly, you will see the sun rise and set each day with a scenic backdrop that never fails to leave us speechless.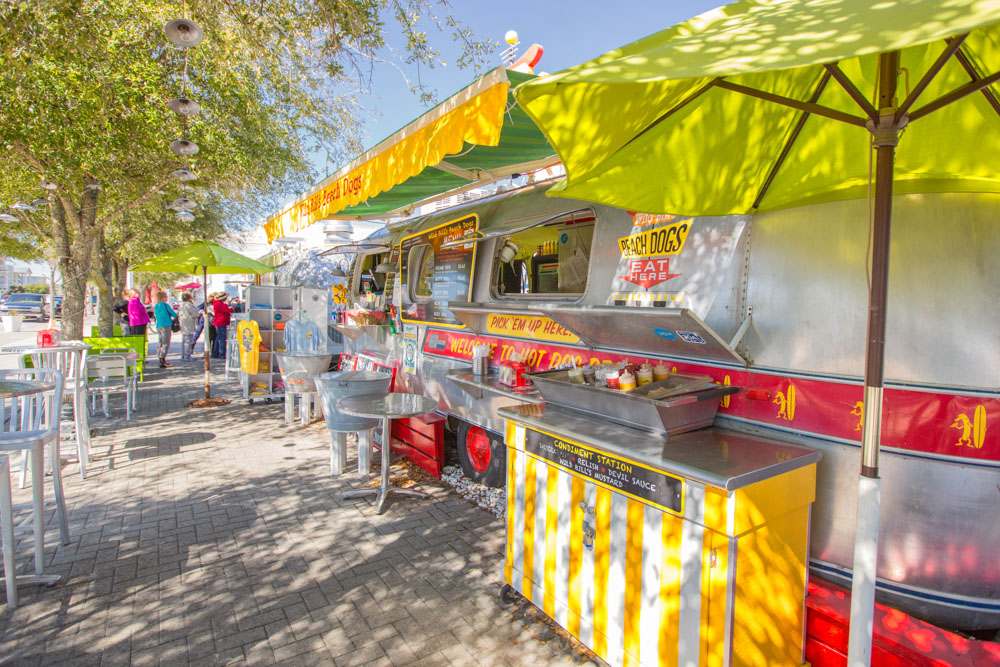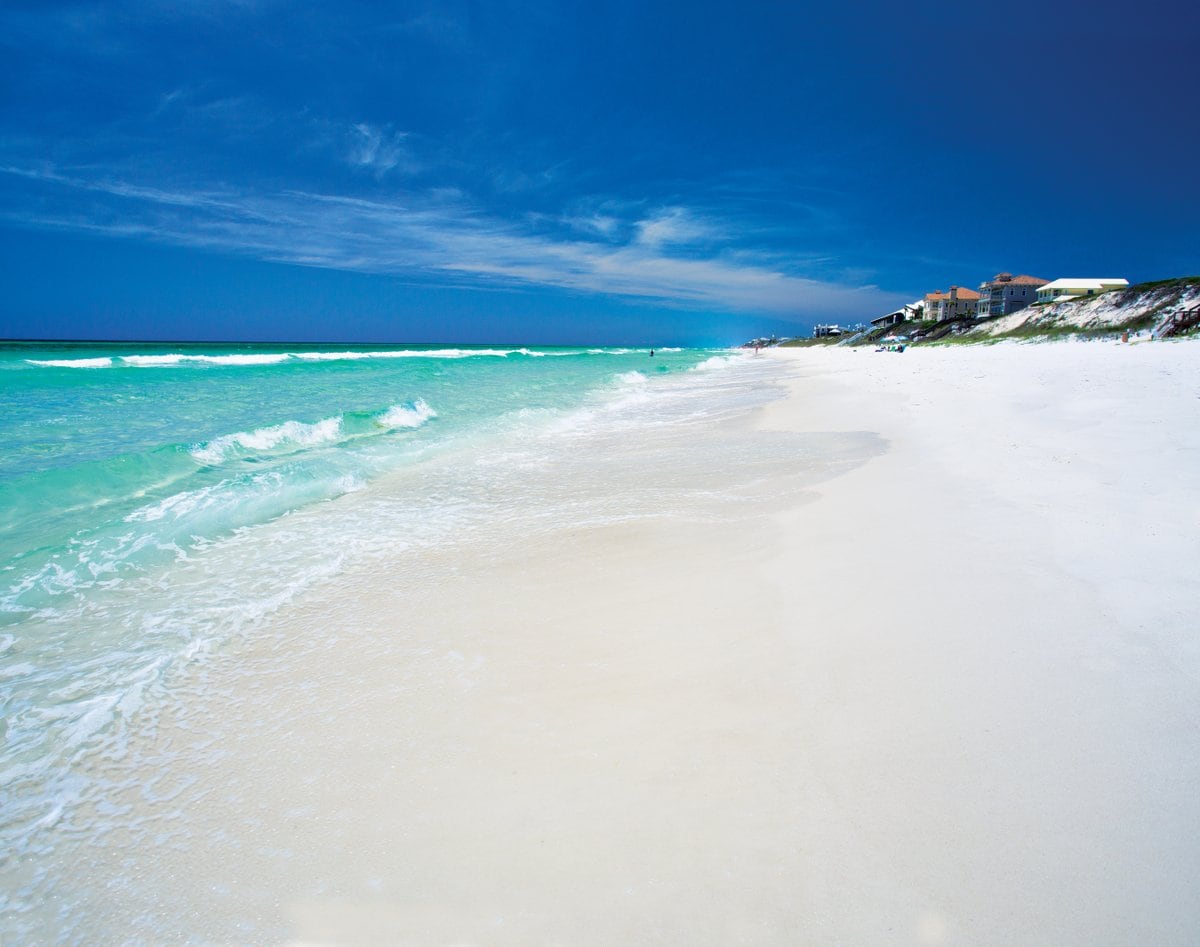 Memories that last a lifetime– Shell yeah!
Living right along this scenic strip, you are steps away from shopping, dining and entertainment. Not sure how to spend your time here? 30A has some of the best attractions around that fit whichever activities you are in the mood for from family-friendly days in the sun to nights out on the town indulging in dark chocolate fondue and pound cake at La Crema Tapas & Chocolate. Seaside is filled with boutiques like Cabana by The Seaside Style that have soft linen pieces and trendy logo tees to meet the latest southern trends as well as stores like Duckies Shop of Fun that cater to kids and kids at heart by offering collectible items, whimsical toys and beach gear. Here, you can spend your days shopping and grabbing a bite to eat at local food trucks, including Wild Bill's Beach Dogs and Frost Bites, on Airstream Row. You can also plan for nights out with friends doing wine tastings at 45 Central Wine & Sushi Bar with views overlooking the twinkling lights that illuminate the town and the drops of vibrant colors from a watercolor palette that paint the sky. Be sure to also check out the 30A Farmers Market to pick up fresh fruits, vegetables and local honey to bring with you for picnics on the beach or in the park. Whatever you choose to do, you will constantly be surrounding by all the action when living in 30A.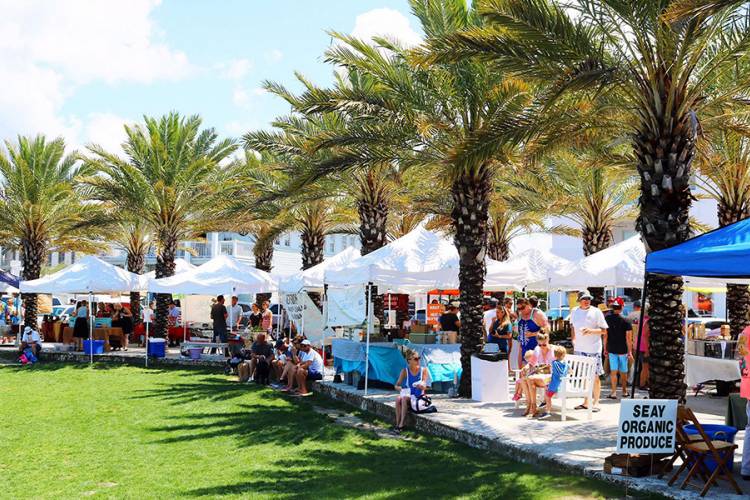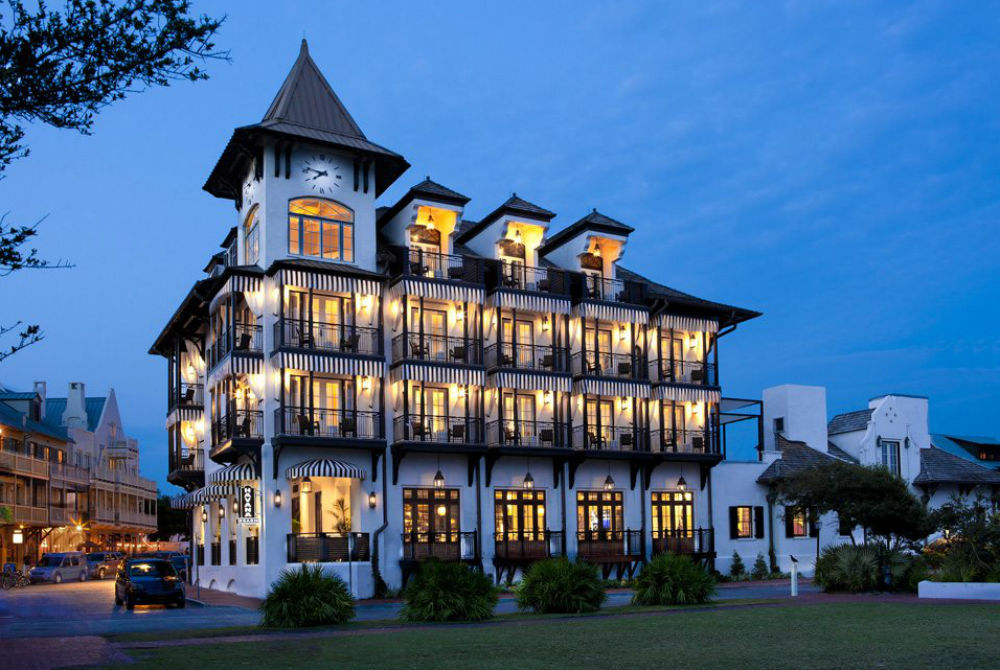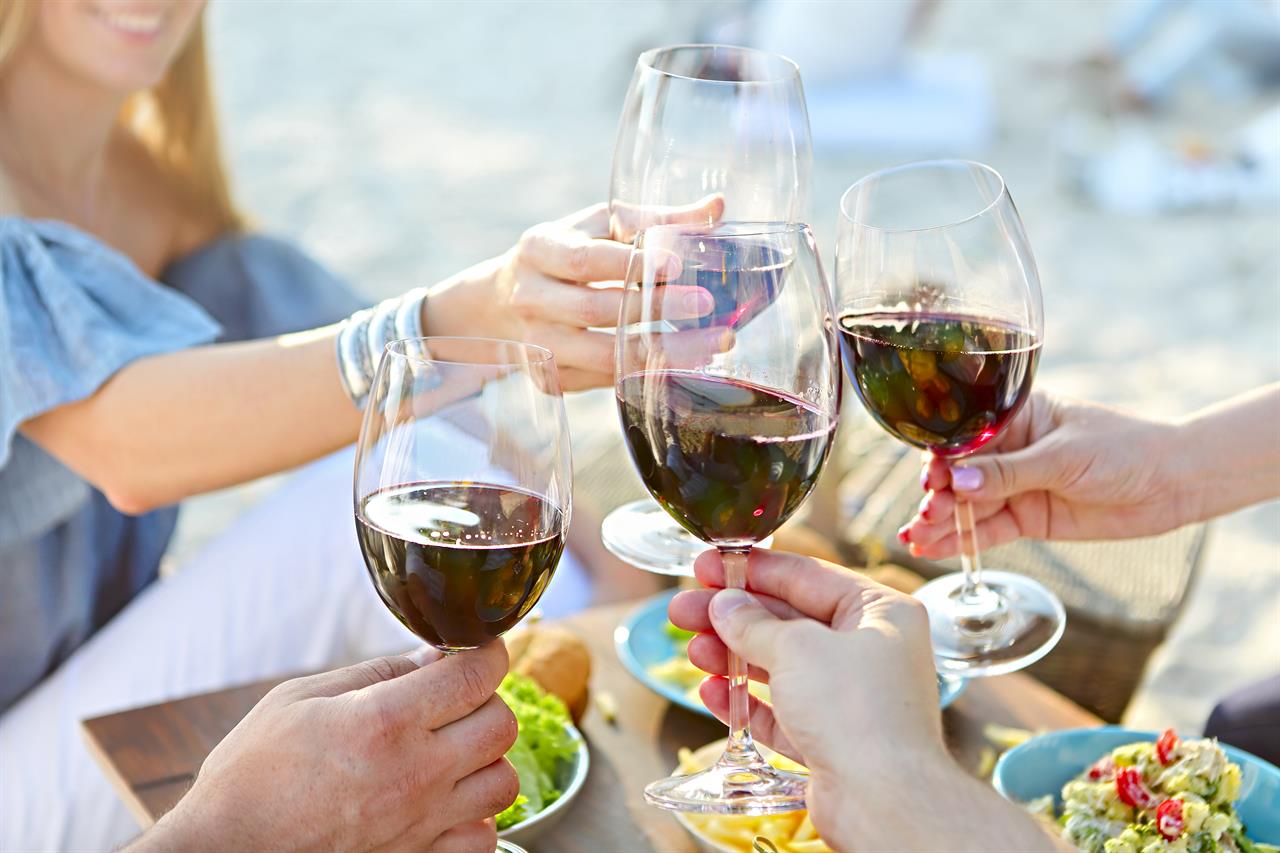 Tis the sea-sun.
It's the beginning of summer, and there's no better place to celebrate the warm weather than being on the water. There are more than 20 miles of shore that make spending time on the water a breeze. With access to several dune lakes and the Choctawhatchee Bay, you can rent stand-up paddle boards or kayaks from The Rental Shop 30A to explore and take in all the beautiful scenery for a relaxing escape. For the more adventurous, check out Adventure 30A to try out other water activities like reef snorkeling or Emerald Surf Water Sports for jet ski rentals. If you're feeling "fintastic" and wanting to catch some dinner or simply play a game of catch and release, there are plenty of fishing charters, such as Santa Rosa Charters, that will take you all throughout the beautiful turquoise waters. Rather stay on land? Try a sandcastle building class from Beach Sand Sculptures with tips and tricks from those who are professionals in building 3- to 4-foot-tall towers. There are also businesses, such as Bonito Beach Service, to rent beach chairs to simply relax and enjoy the scenery or bikes from 30A Bike Rentals to explore the town and chic neighborhoods of houses that have their own names.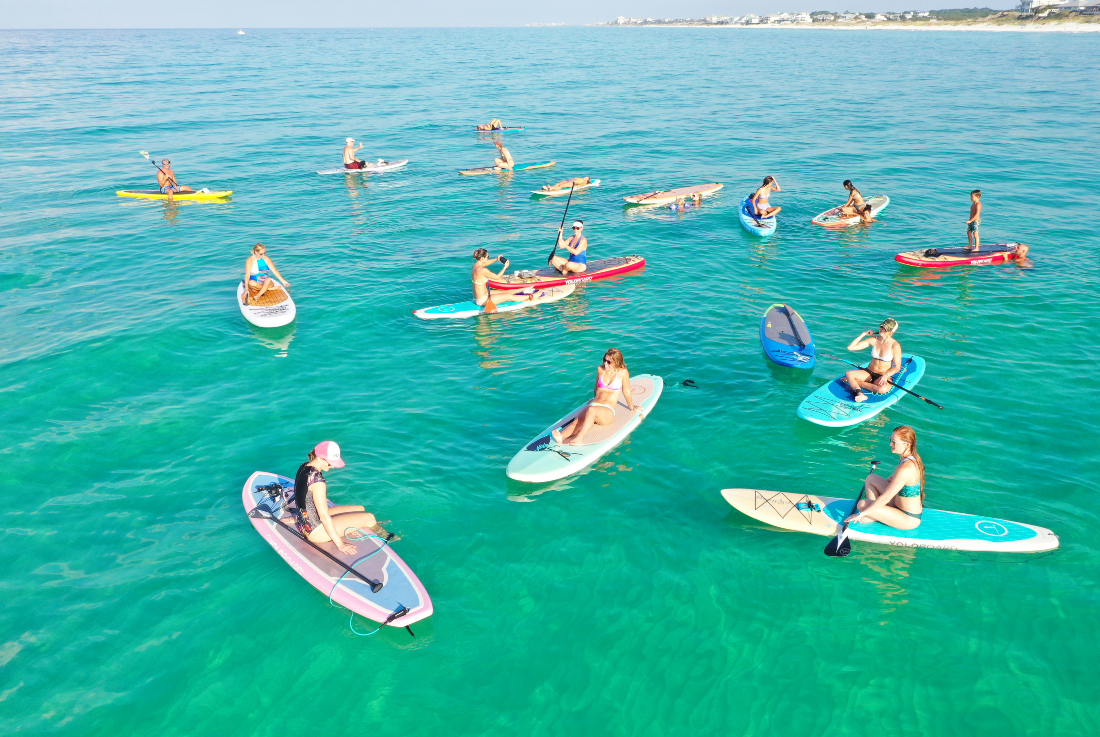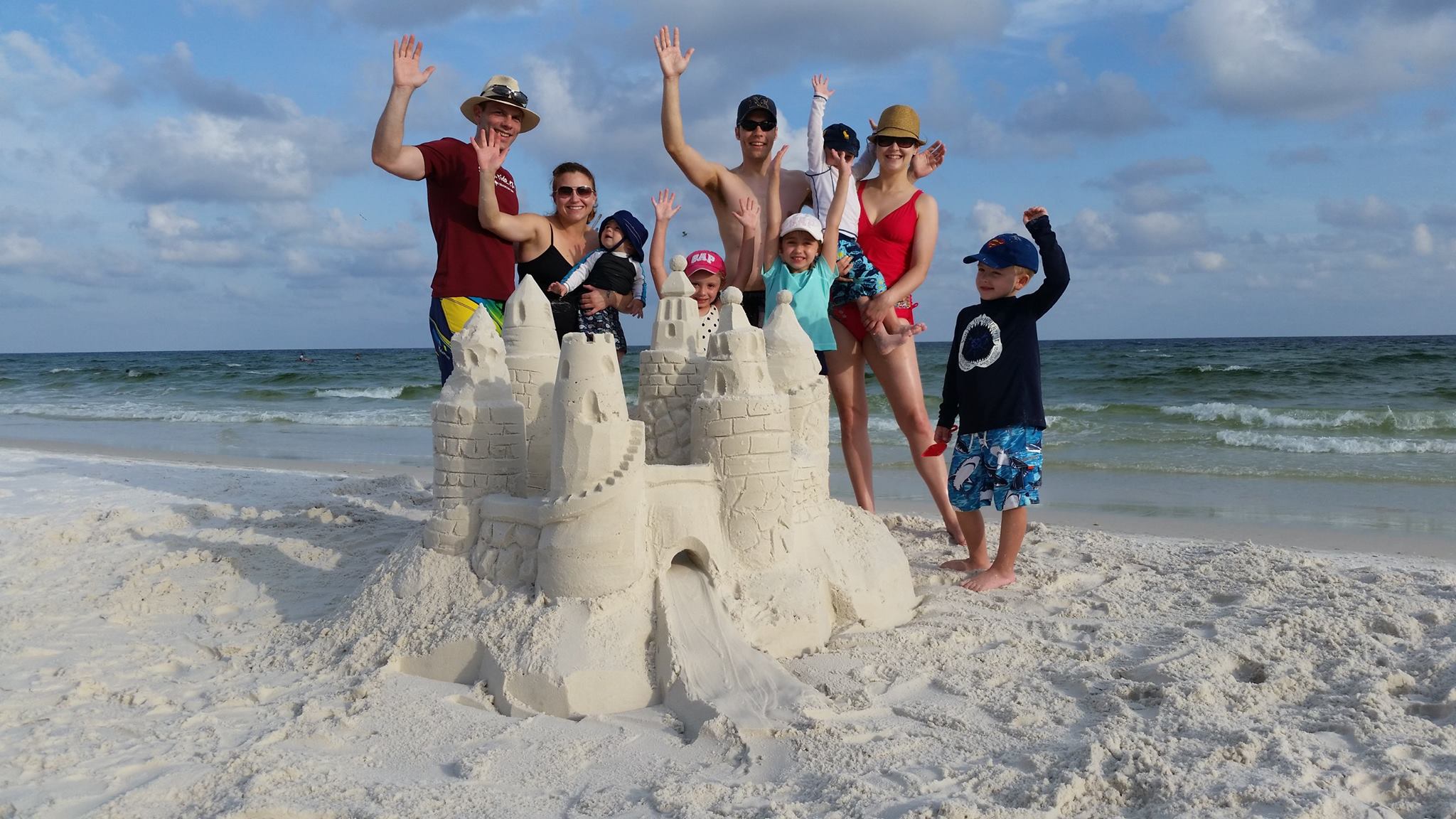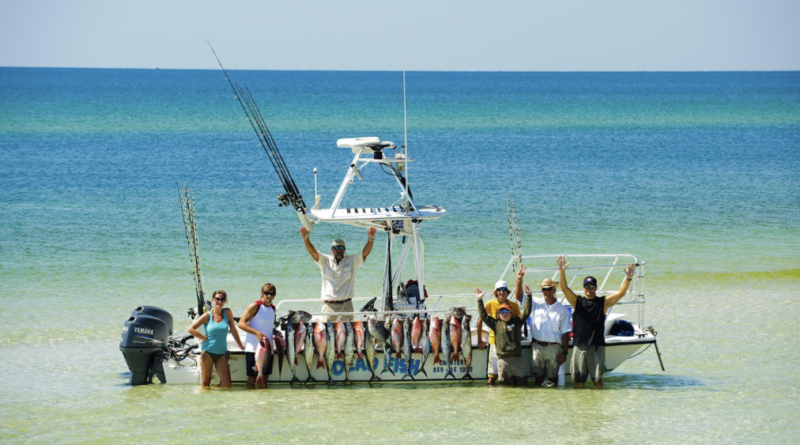 However you choose to spend your days here in paradise is up to you! There are so many activities to choose from to fit your idea of paradise. Regardless, you are guaranteed to fall in love with 30A's breathtaking views, welcoming community and classic amenities that make this town a home away from home. Now that you want to make the move to 30A, we know you're ready to begin the journey of building the home of your dreams from start to finish, and, as always, Chi-Mar Construction can do just that.