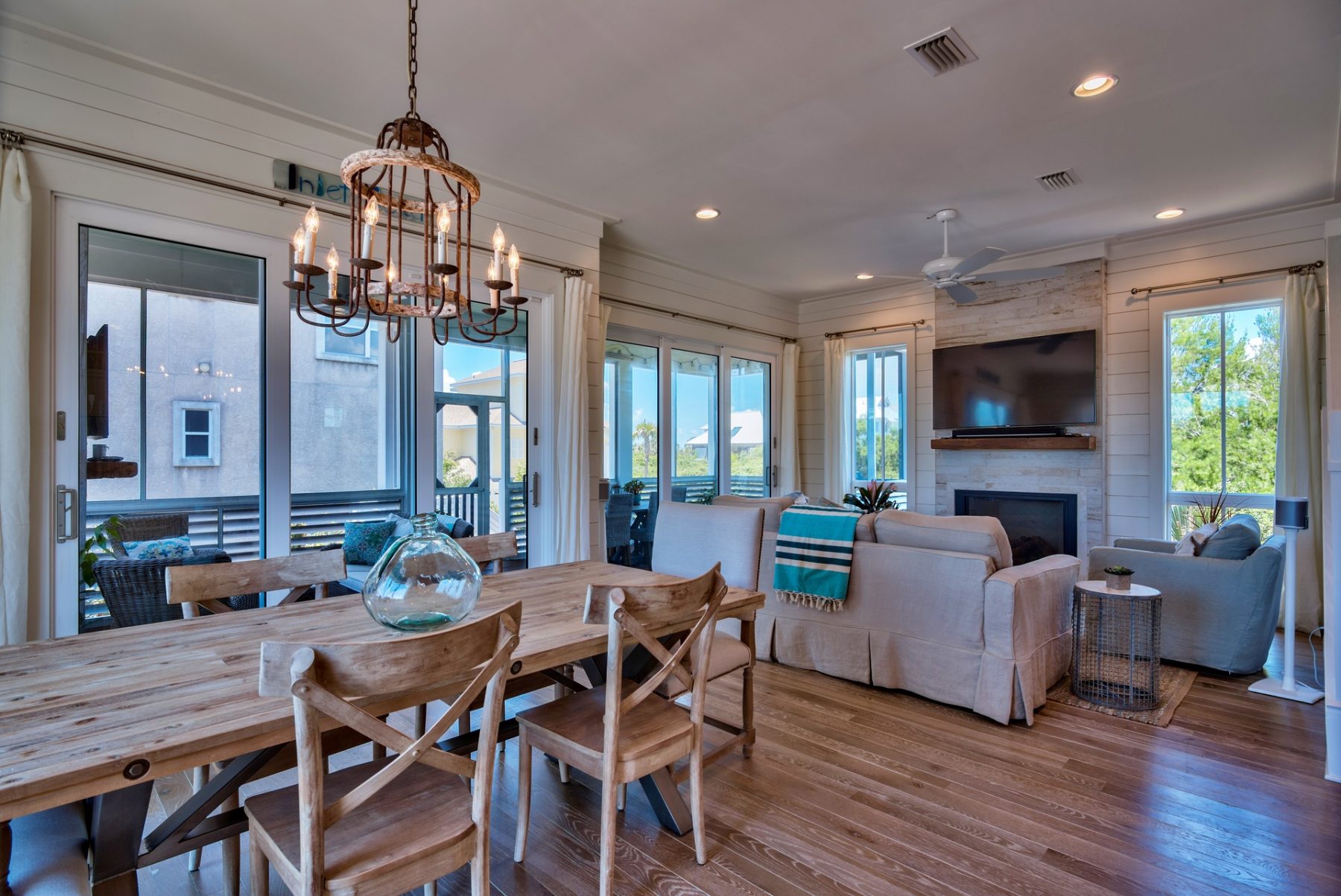 09 Mar

Chi-Mar Construction is Wild about this Home!

Welcome to 44 Wild Dunes, a Chi-Mar Construction home. Built in 2016, this stunning home is one of the best that coastal living has to offer.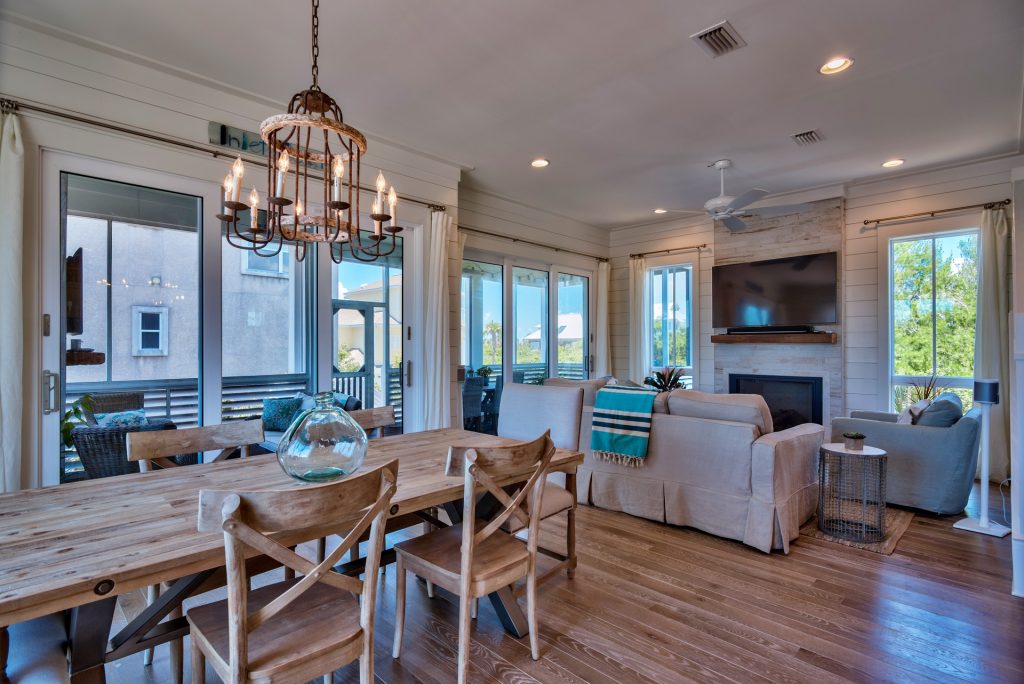 When you walk into this home, you're immediately greeted by an floor plan that flows seamlessly from one room to the next. The dining area abuts the living space, which allows for guests to move from one room to the next without interrupting their conversations. The hand milled, custom wood flooring brings a naturally rustic ambiance to the forefront of the home, while the clean, white walls give it a modern look. Custom windows allow an abundance of light to brighten the space, and a large sliding glass door out onto the patio enables guests to mingle indoors and outdoors simultaneously.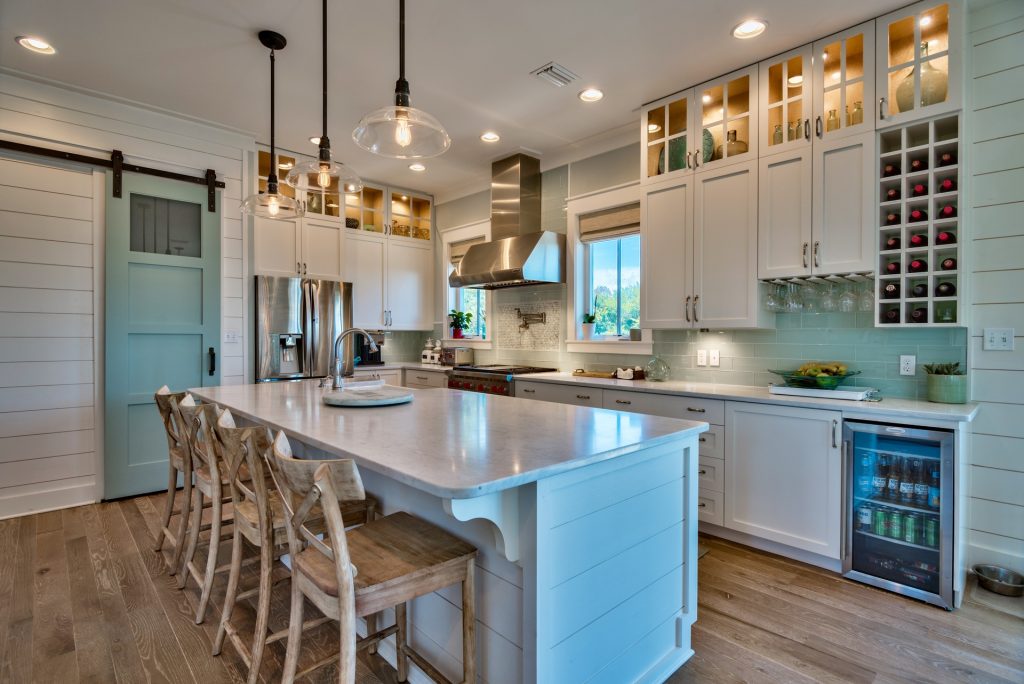 The large kitchen offers plenty of storage for utensils, pots, pans or anything else you'd want to keep close to the living areas. Glass cabinetry above enables the owners to showcase some of their favorite serving ware, while white cabinets hold the rest. And, by using a Chi-Mar Construction barn door, the pantry is separated from the kitchen with a beautiful statement piece. The the right of the stove, Chi-Mar Construction created a Kitchen Bar, complete with mini glass fridge, wine glass holders, and wine shelving for up to 24 bottles.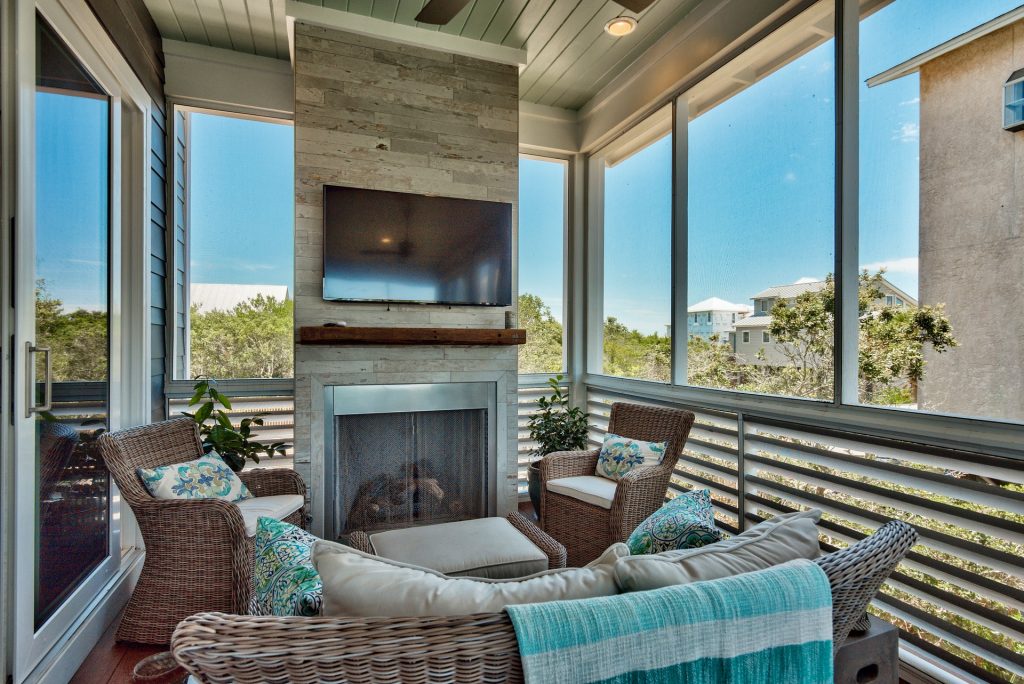 One of our favorite features of 44 Wild Dunes is the screened-in porch. The owners wanted to have a bug free space that enabled optimal entertaining, so Chi-Mar Construction added a stone, wood burning fireplace as well as a large flat screen TV. Just imagine watching your favorite teams play from the comfort of your deck!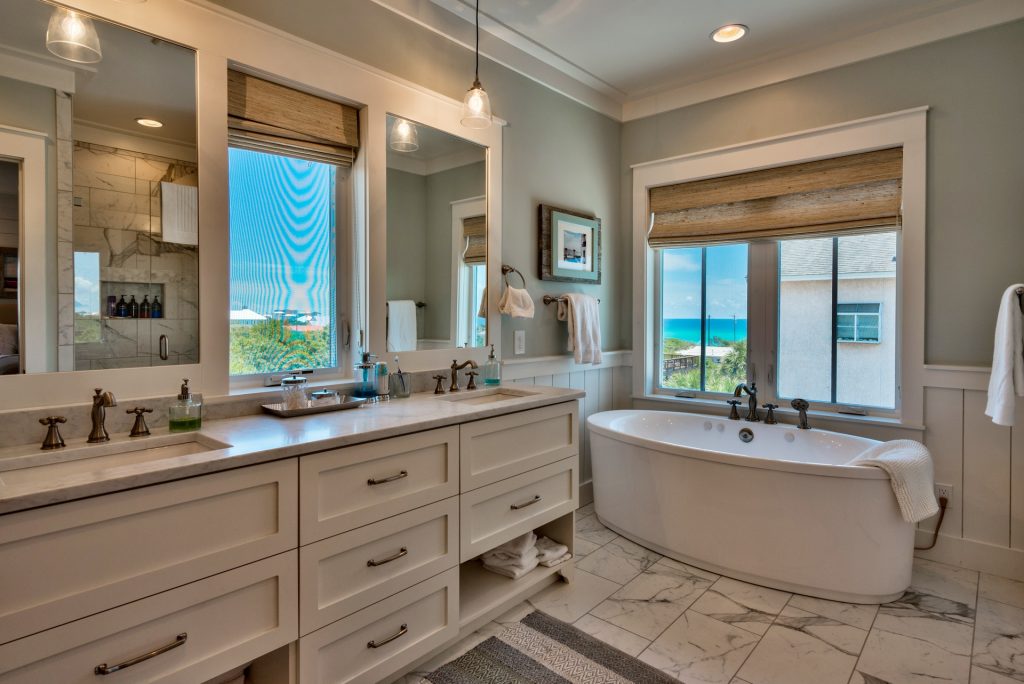 After you're done entertaining your guests, relax upstairs in the master bathroom. Chi-Mar Construction created a large double vanity, with multiple mirrors and drawers for storage. The porcelain bathtub, situated next to double windows, overlooks the Gulf, creating an ocean atmosphere right in your home!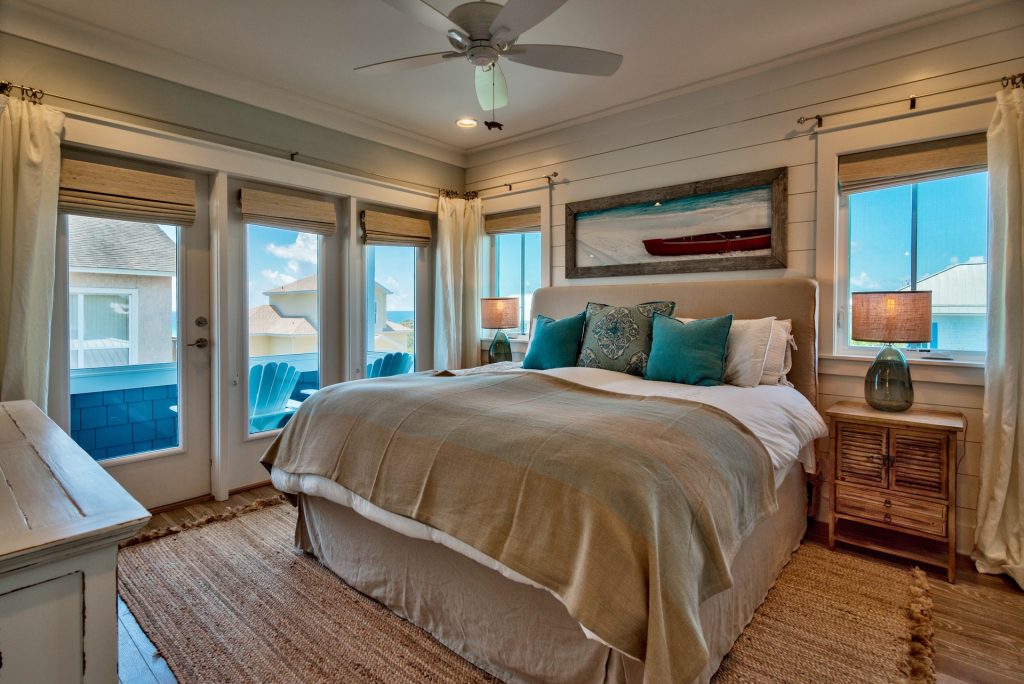 After unwinding in the bath, get comfortable in the master bedroom. The white wall paneling mirrors the downstairs living area, creating a thematic flow throughout the house. The double doors at the end of the bedroom open out onto a private balcony that features Gulf front views.
At 44 Wild Dunes, relaxation, comfort and beauty are the key elements of this custom Chi-Mar Construction home. If you're ready to redo your house or start fresh and build, give the 2017 Best in Destin Construction Company a call today and let us create your dream home!
# # #
From preliminary visions to selecting vendors and putting the final touches on a project, the Chi–Mar Construction team ensures each and every detail is covered. For more information or to begin your construction project today, go to www.chimarconstruction.com or find Chi–Mar Construction on Facebook, Twitter, and Instagram,or by calling our office at (850) 837-8016!