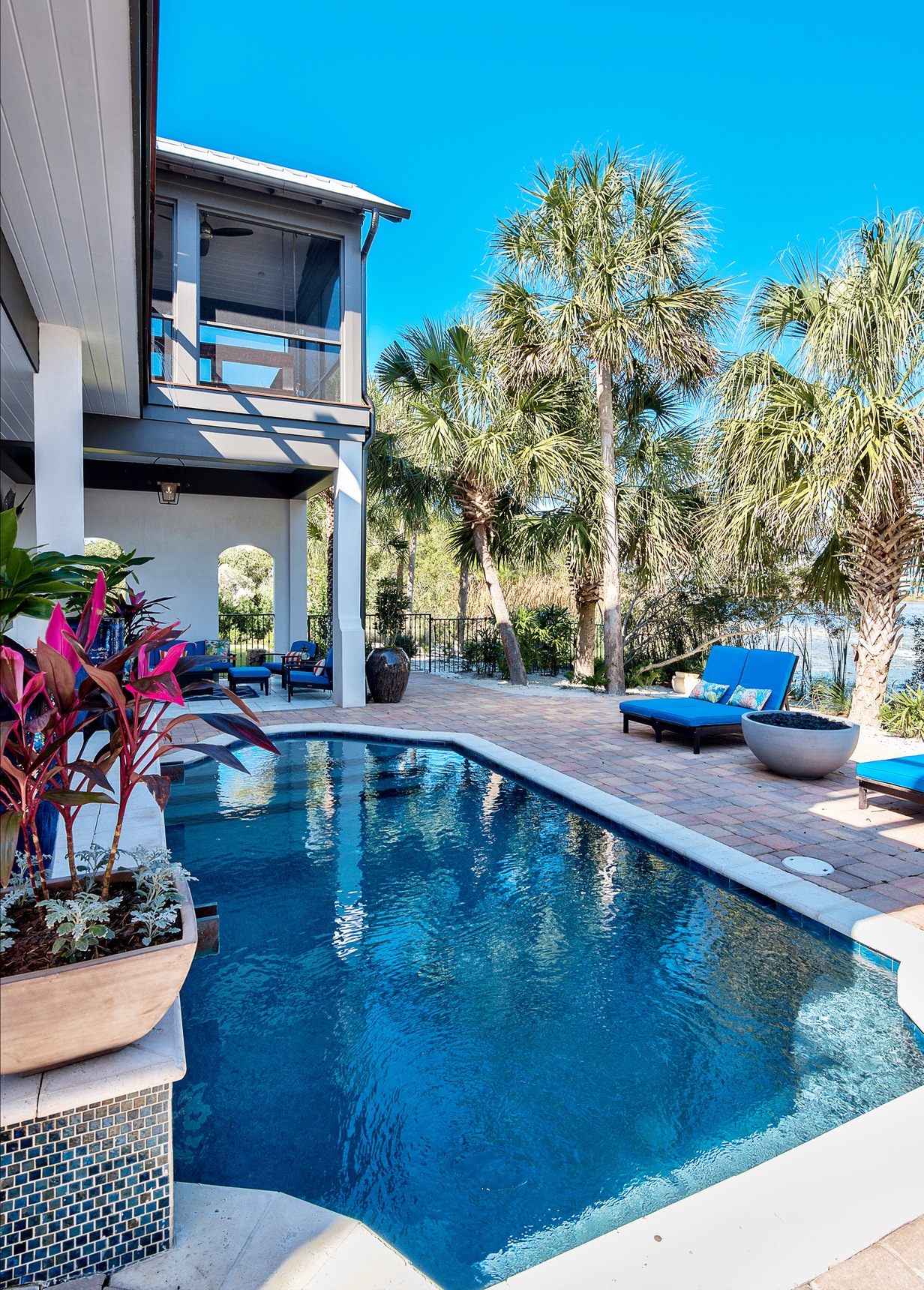 20 Apr

Dive Into Warmer Weather

The warm weather is here to stay, and Chi-Mar Construction is here to help you cool off! Because we live on the Emerald Coast, a pool is a must-have item for your home. Dive in with us as we look back on some of our favorite pool projects!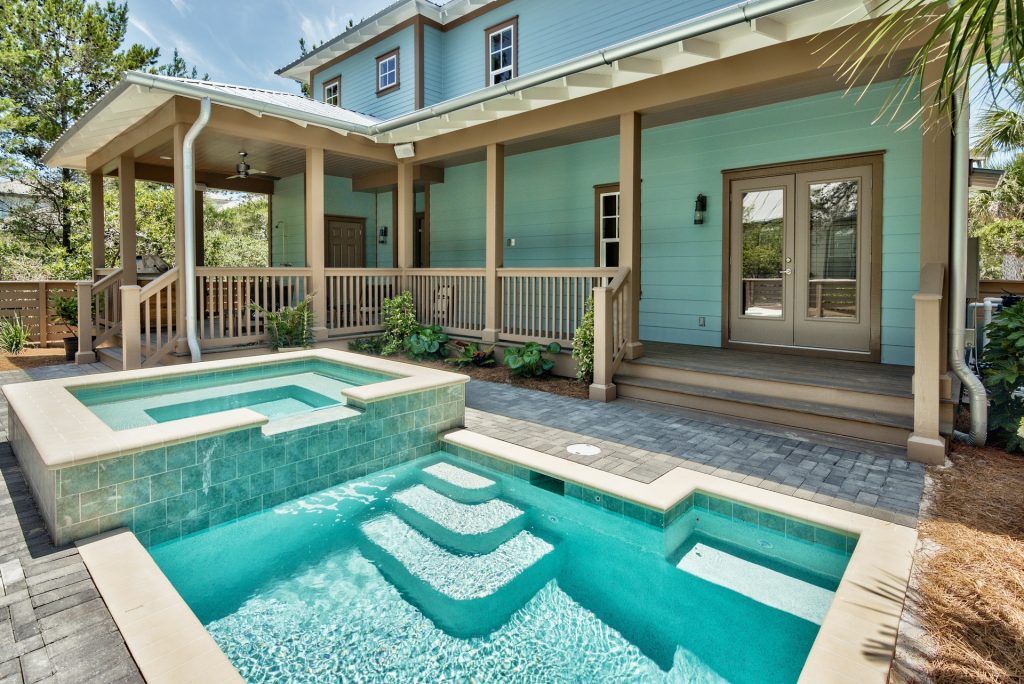 This home has the best of both worlds, with a lofted hot tub and a cool wading pool below. And, the porch is conveniently located, with a grill and seating area in the shade, so that parents can watch their kids without breaking a sweat!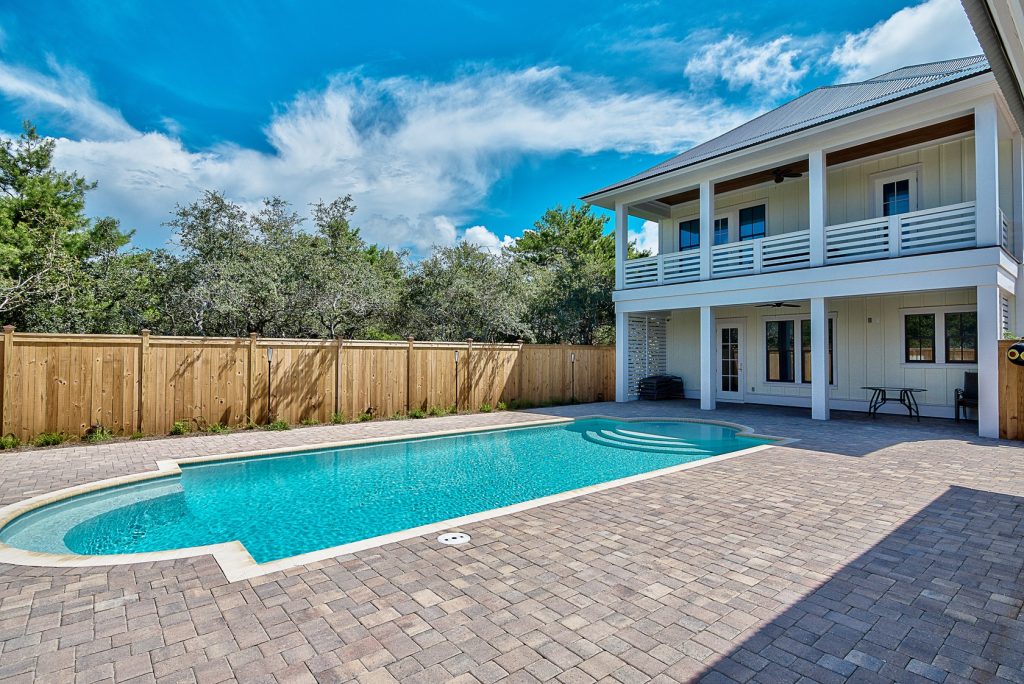 This pool is a swimmer's dream! Because of its length, guests can dive in and stretch out, or they can lounge on the bench in the deep end. No matter where you choose to be, you can guarantee that you'll get a tan without getting too hot!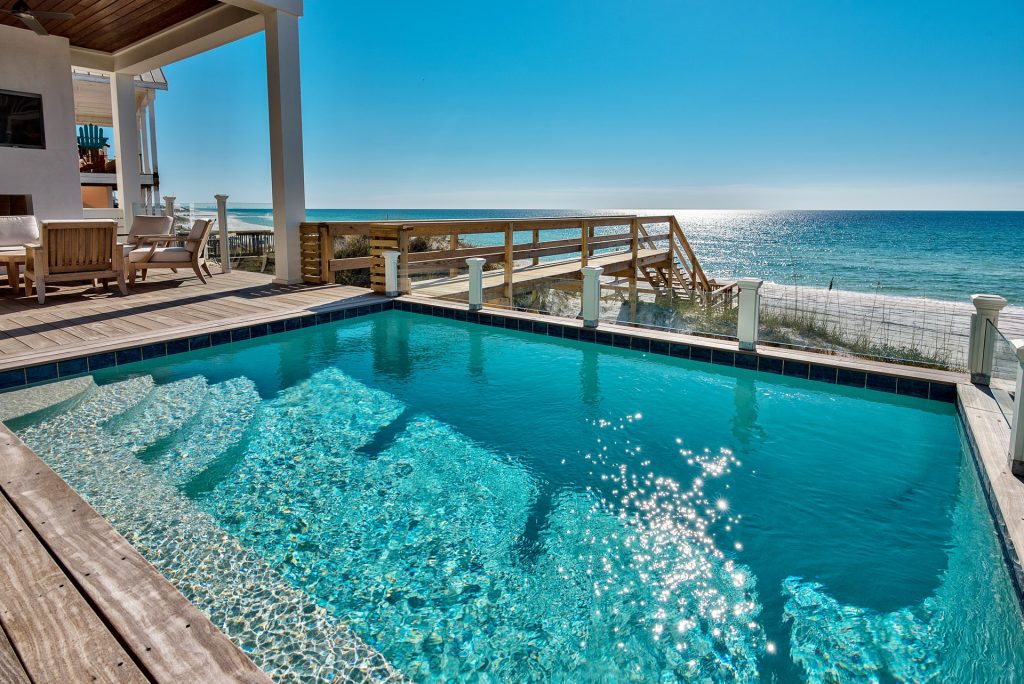 Wash off the sand in a pool that overlooks the Gulf at 95 Chivas Lane! The deep blue tile surrounding the pool matches the Emerald Coast in the background, making this home a beach lovers dream!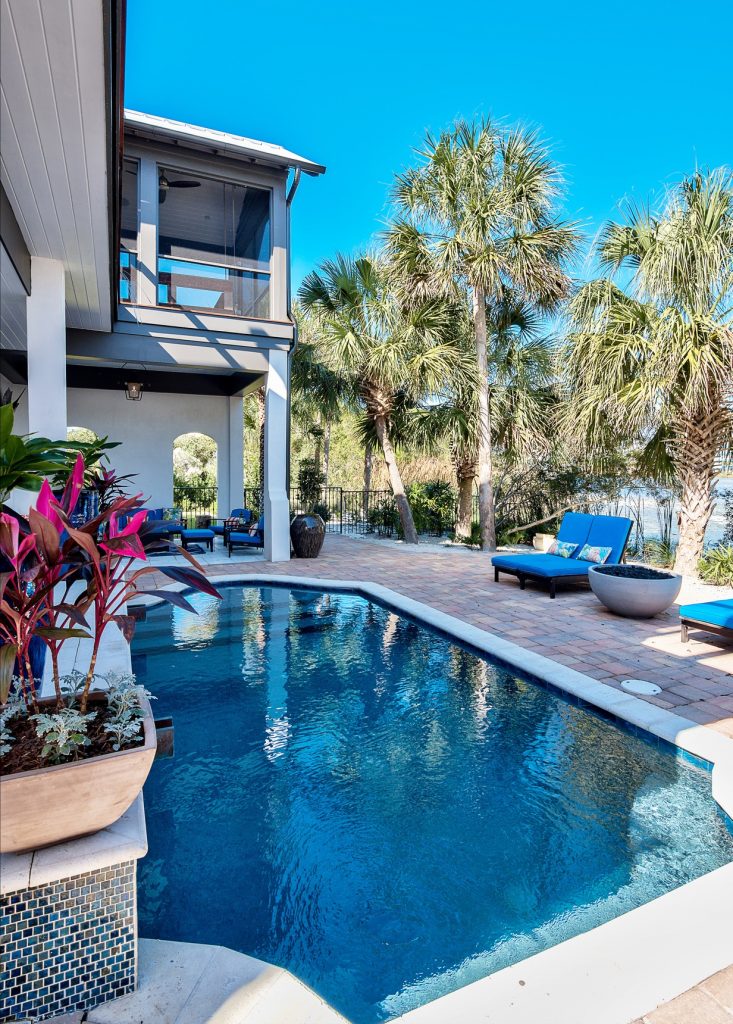 Surrounded by native palms, this backyard is an oasis! The sun shades the pool for most of the day, keeping the water nice and cool, which is perfect for when the sun starts to really burn!
While we can't pick a favorite, you definitely can! And if you're ready for a pool of your own, give Chi-Mar Construction a call today and let us help design your ideal backyard!
# # #
From preliminary visions to selecting vendors and putting the final touches on a project, the Chi–Mar Construction team ensures each and every detail is covered. For more information or to begin your construction project today, go to www.chimarconstruction.com or find Chi–Mar Construction on Facebook, Twitter, and Instagram, or by calling our office at (850) 837-8016!