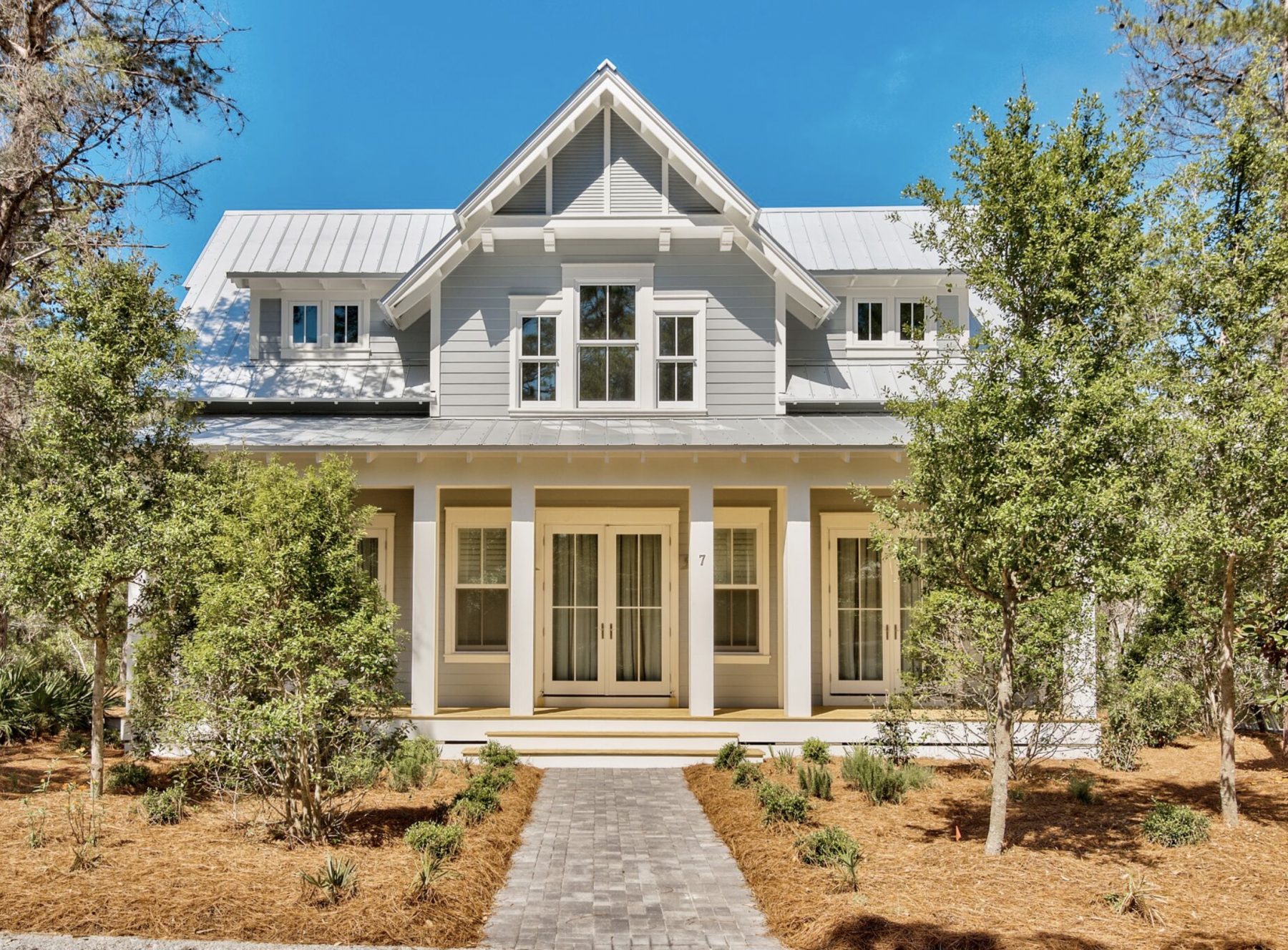 26 Jan

It's All About Curb Appeal

Whether you're buying, selling, or just looking around a neighborhood, the first thing you notice about a home is its appearance. From the walkway leading to the front steps to the shrubbery surrounding the house, the curb appeal of the home is the first thing that you'll notice. While Chi-Mar Construction works hard to give our clients exactly what they want in a home, we often offer suggestions of how their home's curb appeal can be improved.

What we love about this home is the symmetry. The foliage flanking the home are neatly trimmed and proportionate to one another. The walkway is paved in a straight line. The columns that welcome the guest inside are perfectly spaced and do not hide the windows behind, instead they extenuate the face of the home. The second story windows vary in size, but by having the larger window in between two smaller windows, the home retains its symmetrical balance.
This Chi-Mar Construction home features a more flamboyant, bright exterior. The owners of this home wanted a house that would stand out against the neutral toned neighborhood, so they chose a colorful, sea-like blue. Instead of choosing a white trim, Chi-Mar Construction chose a light brown, that would highlight the blue and allow the white window frames to pop. The double porch feature enables the home to have large windows that brighten the exterior.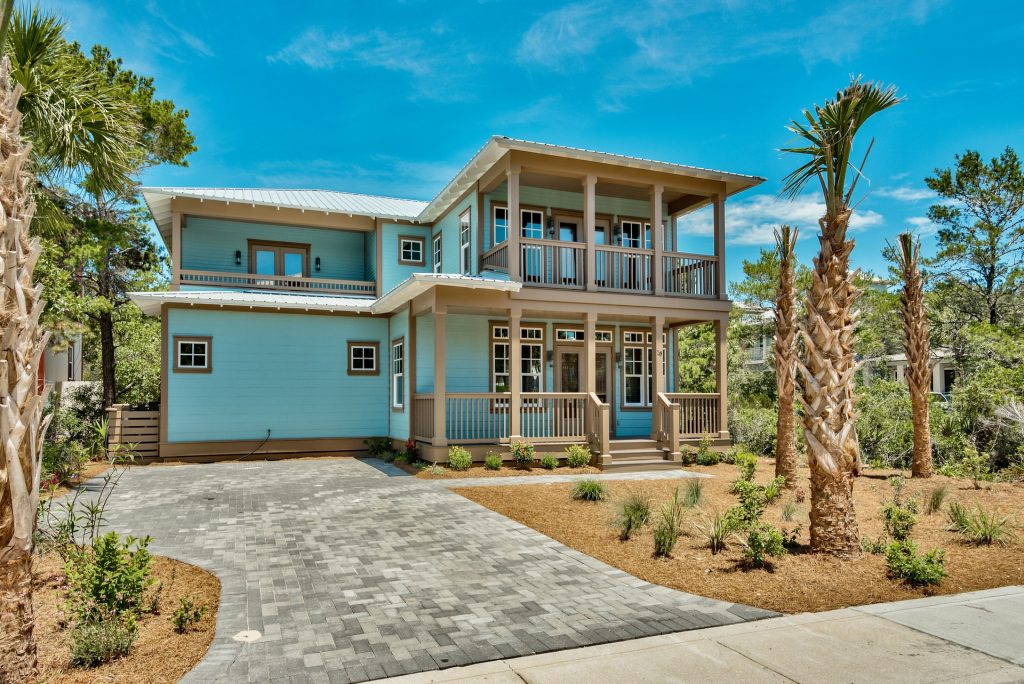 This home does not abide by symmetry, like the first home, and it retains a more neutral palate, unlike the second. Featuring an abundance of landscaping, this Chi-Mar Construction home looks as if it grew out of the vines surrounding it. The gas lights on the home light the way at night with a flickering flame. A stone pathway allows the grass to grow through the spaces. A large copper pot has been converted to be a bubbling fountain. The gate to the left of the home is the perfect way to access the pool in the back, without tracking sand through the pristine home. And a large porch at the front offers visitors a comfortable spot to lounge while overlooking the beautiful surroundings.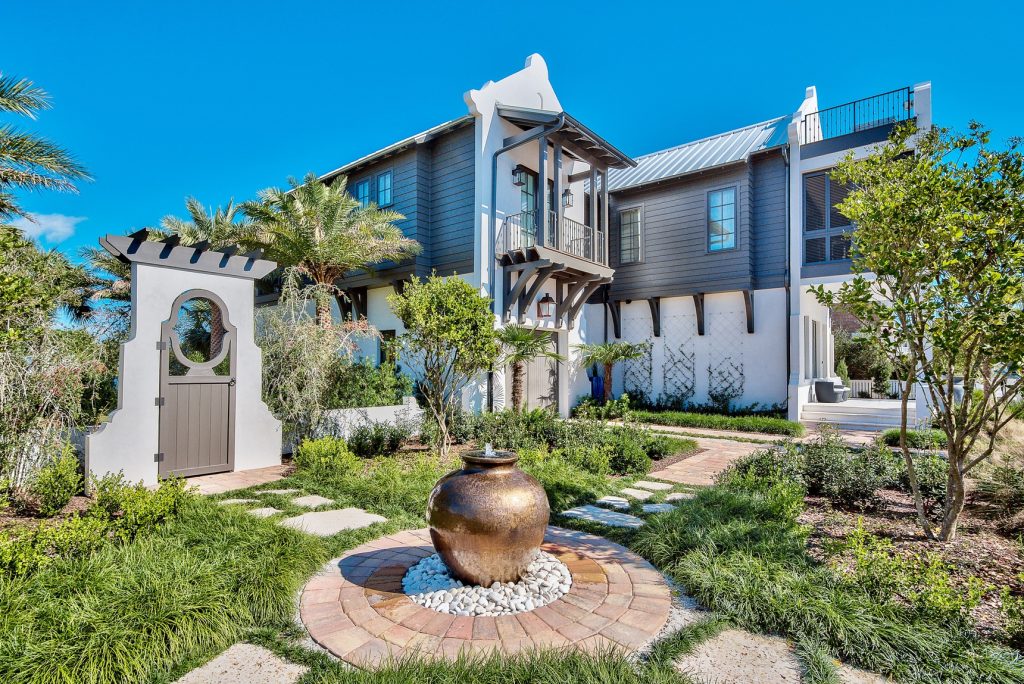 So, no matter what type of home you are interested in designing with Chi-Mar Construction, rest assured that curb appeal will not be lacking!
# # #
From preliminary visions to selecting vendors and putting the final touches on a project, the Chi–Mar Construction team ensures each and every detail is covered. For more information or to begin your construction project today, go to www.chimarconstruction.com or find Chi–Mar Construction on Facebook, Twitter, and Instagram,or by calling our office at (850) 837-8016!