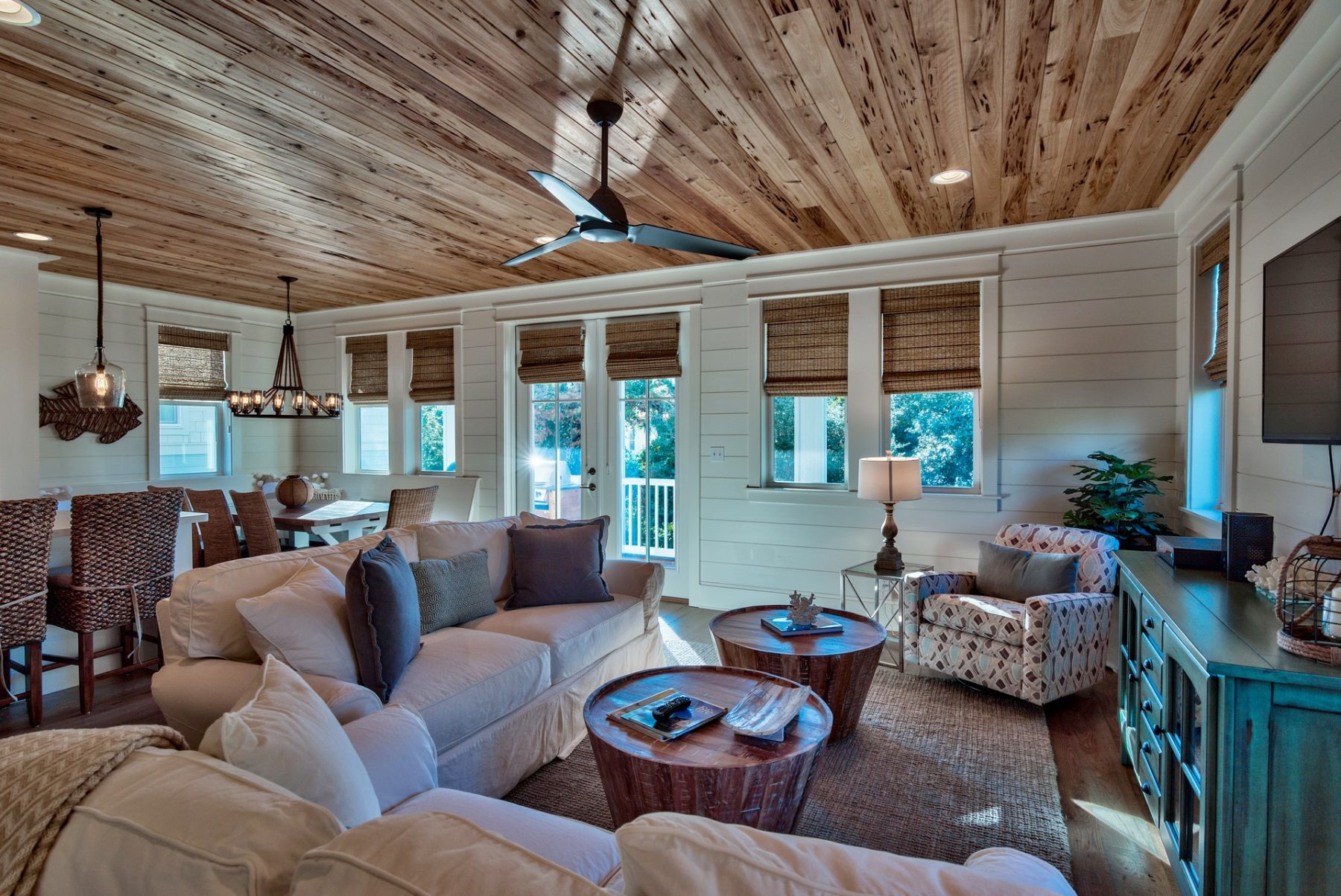 13 Jul

Luxurious Living Rooms

Upon entering any Chi-Mar Construction custom built home, you'll find yourself greeted by a warm and welcoming living room. From large windows to custom wood flooring, these living rooms are the epicenter of every home, and make for a picture perfect time spent with friends and family!

An open floor plan, rough sawn oak flooring and pecky cypress ceilings make this home a naturally nautical beauty. Just feet away from the kitchen and dining area, this living room is the perfect place for a family gathering, complete with plenty of space to lounge.
If Gulf front views are what you're after, look no further than 95 Chivas Lane! Chi-Mar Construction used reclaimed wood beams in order to bring the natural elements inside, for an interior that complements the view. And, with large glass doors accessing the deck, you can let the Gulf breeze roll inside.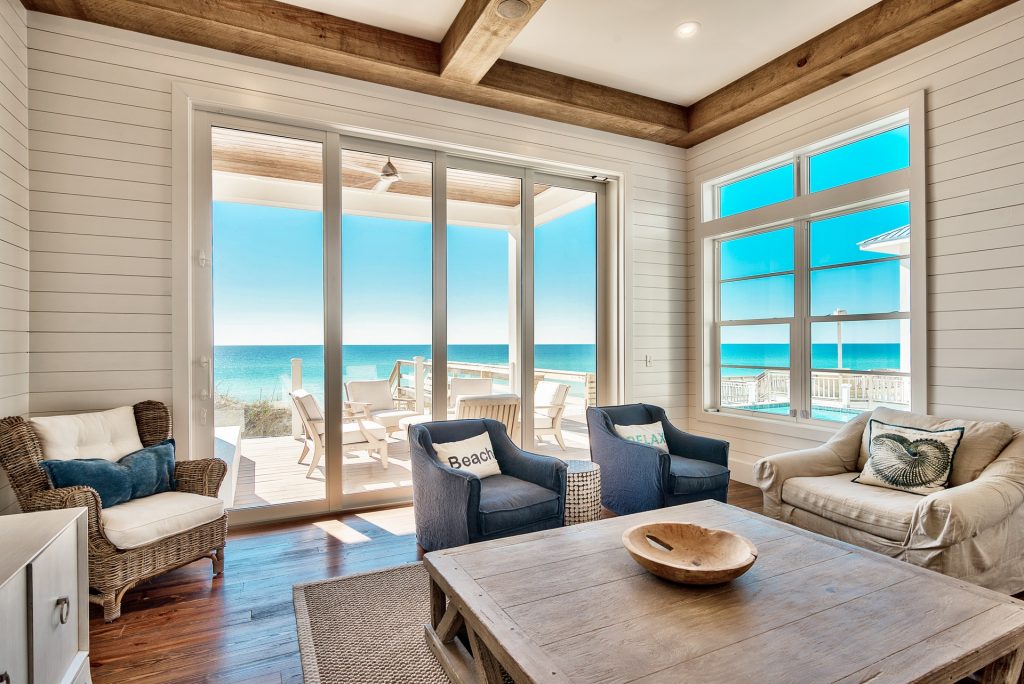 Just because we live in Florida doesn't mean the winters aren't chilly! 44 Wild Dunes features a custom floor-t0-ceiling fireplace that is the focal point of the living room. Character grade oak flooring, large windows, and high ceilings light up this home by bringing the natural indoors.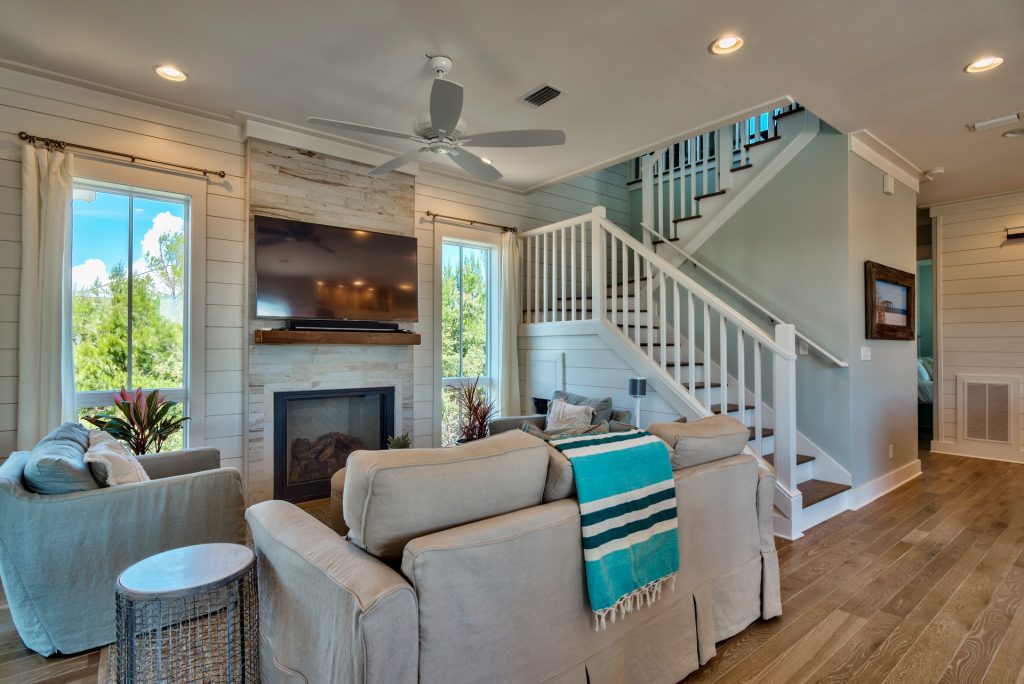 Like most custom Chi-Mar Construction homes, 55 Dune Side has an open floor plan that allows guests to mix and mingle without having to divide into rooms. Throughout the home, V groove wood walls give a clean look that allows other elements of this home to shine. Wire brush finish pine floors are also a feature throughout the house, and this beautiful flooring is still durable, which makes it perfect for a growing family's home.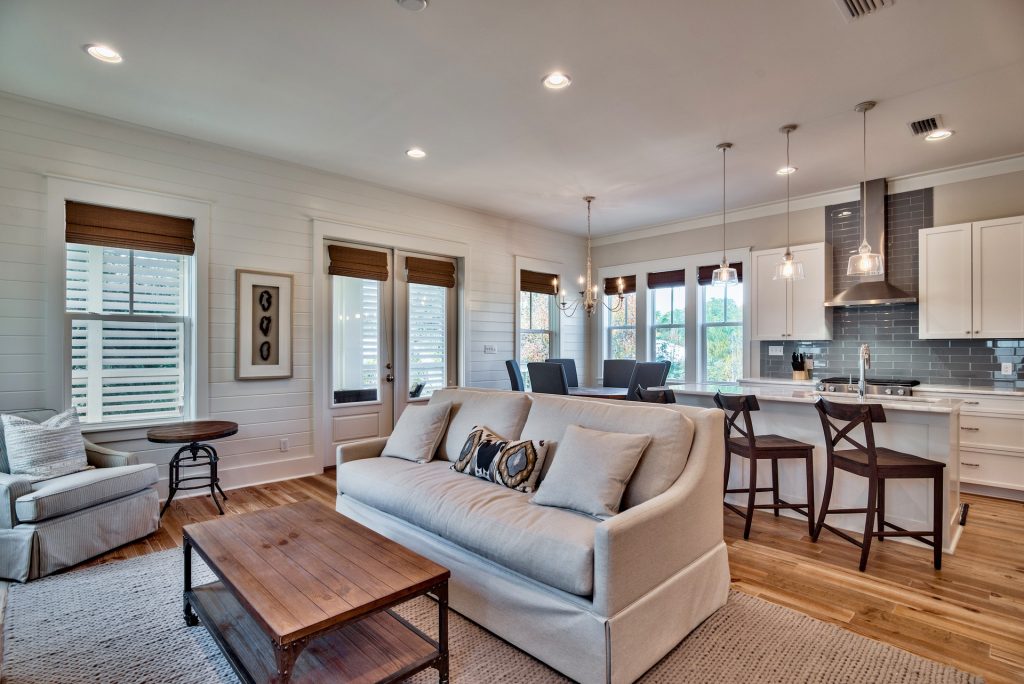 Come home to a custom Chi-Mar Construction house by setting up an appointment with us, we're ready to make your dream home a reality!
# # #
From preliminary visions to selecting vendors and putting the final touches on a project, the Chi–Mar Construction team ensures each and every detail is covered. For more information or to begin your construction project today, go to www.chimarconstruction.com or find Chi–Mar Construction on Facebook, Twitter, and Instagram, or by calling our office at (850) 837-8016!