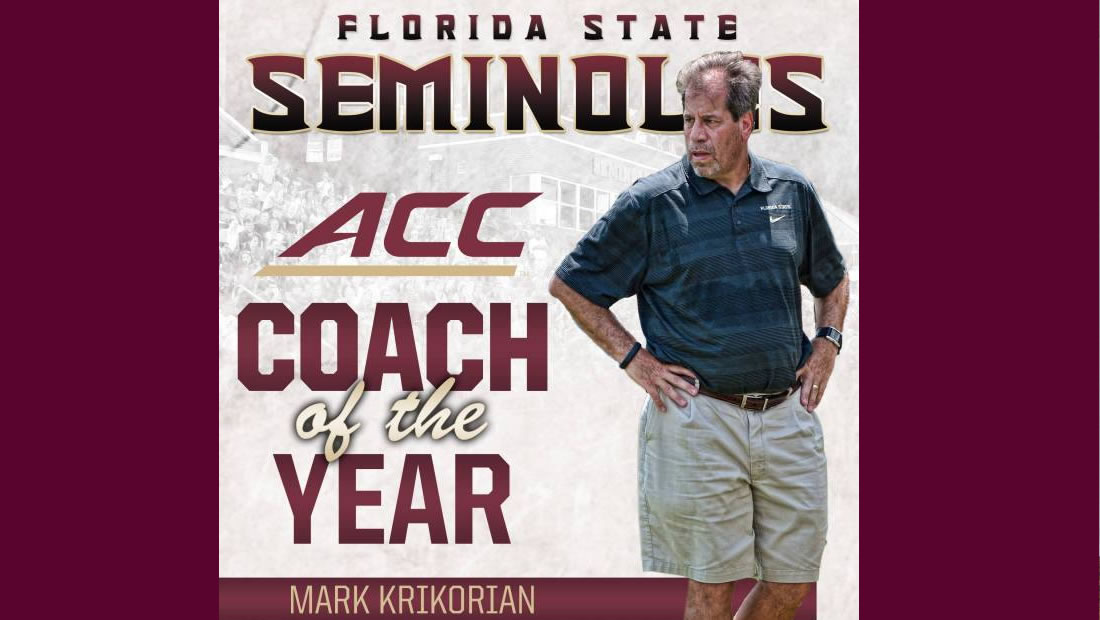 12 Nov

Mark Krikorian ACC Coach of the Year

Join us in congratulating Women's Florida State Seminoles Soccer' Coach and friend of Chi-Mar Construction, Mark Krikorian on recently being named ACC Coach of the Year. As the first to ever receive this honor in Florida State University history this is Krikorian's fourth year to receive this award. The 10th-year head coach led Florida State to a regular season ACC title in 2014. With the victory, the Seminoles (18-1-1) captured their third overall ACC Championship under Krikorian's watch.

We wish Coach Krikorian and Team GOOD LUCK this weekend in the NCAATournament!