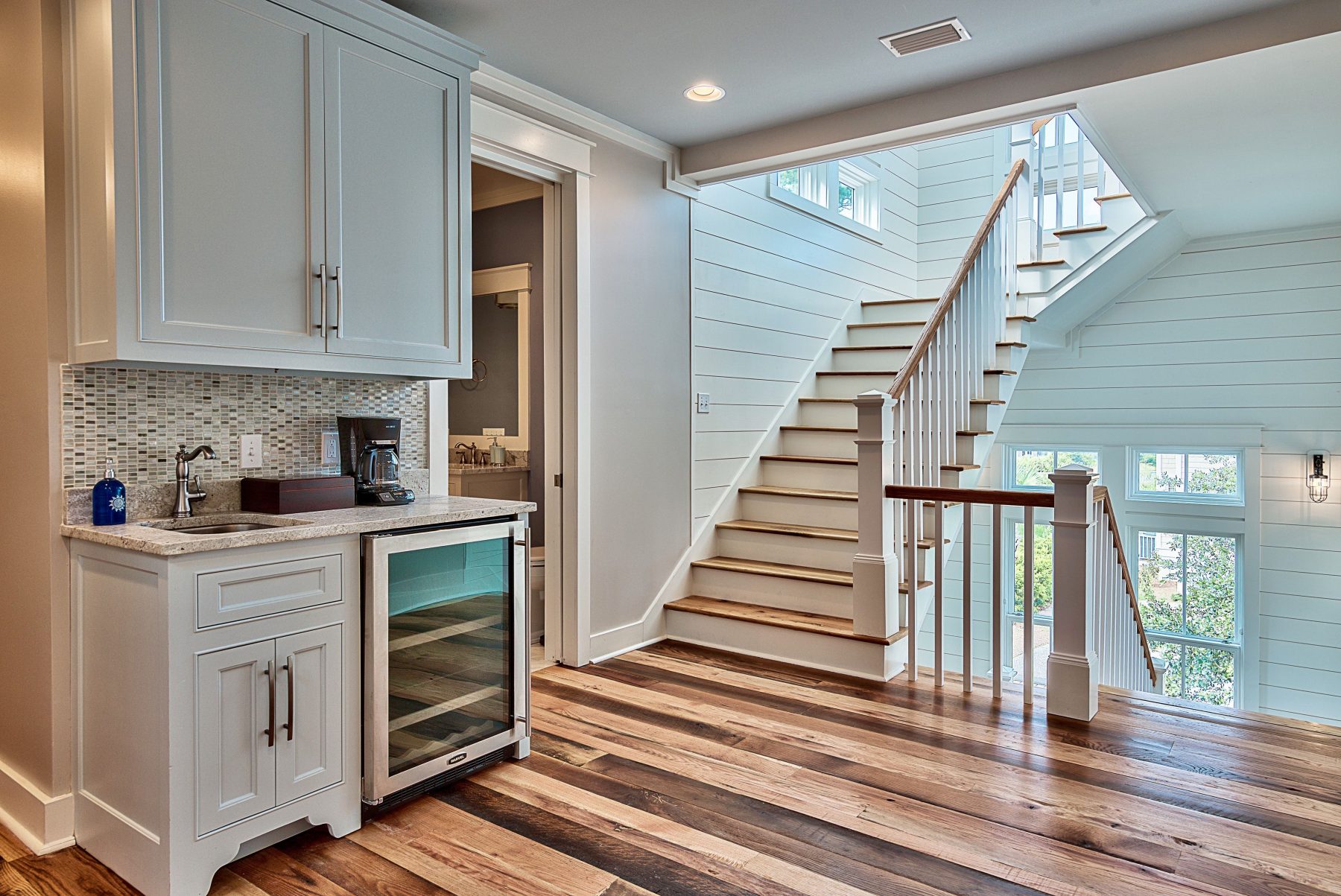 23 Mar

Never Waste Space With Chi-Mar Construction

No matter how hard you try, sometimes there will be wasted space in your home. From awkward angles to random placement, these rooms are in between usable and confusing. That's why Chi-Mar Construction has figured out ways to use these spaces to make your home roomier with a seamless flow. Check out a few of these projects that we have tackled, and see our solutions!
At 13 Madaket Way, Chi-Mar Construction noticed that the second floor landing was a large space that wasn't being used to its full potential. So, we added a luxurious mini wet bar! The tile backsplash matches the granite, and the cream cabinetry pulls it all together. Chi-Mar Construction also added a wine fridge, which will keep your whites crips and your reds full bodied! By adding in a bar, the second floor landing becomes a welcoming space for guests to mix and mingle with one another.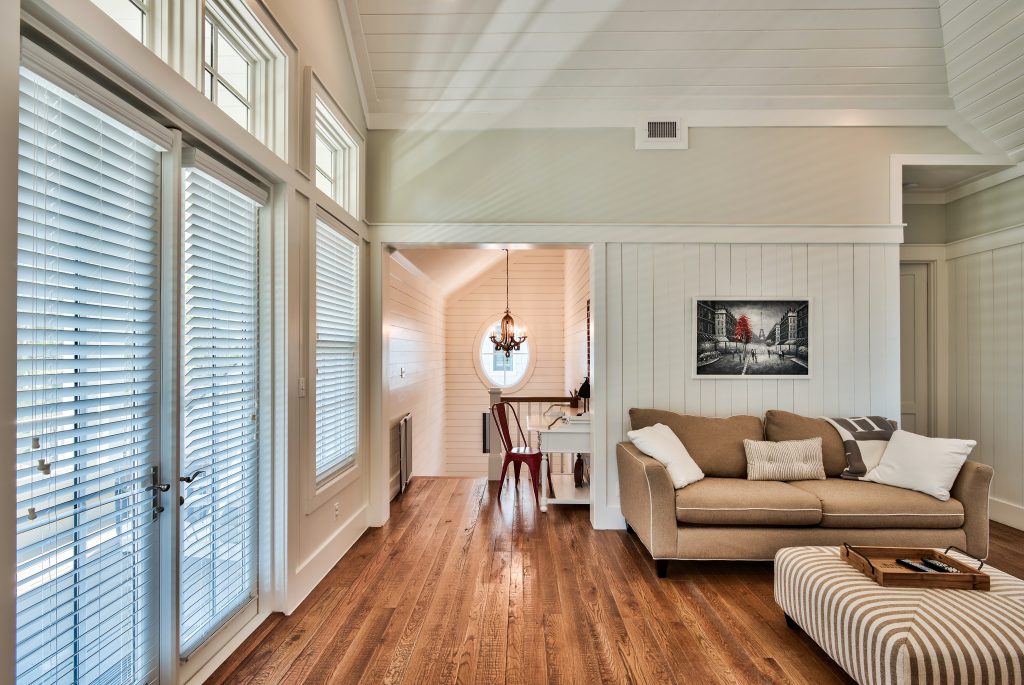 The master bedroom at 34 N Watchtower Lane is beautifully over-sized, but instead of keeping it empty, Chi-Mar Construction added a sitting area that features a nook for a desk. In this way, the owners can relax in their room, get some work done, and take a nap all in the same spot! The high ceilings, complete with white paneling, keep this room open and airy, and the wall of windows bring in an abundance of natural light. This makes the extra living area a welcome addition, not a waste of space!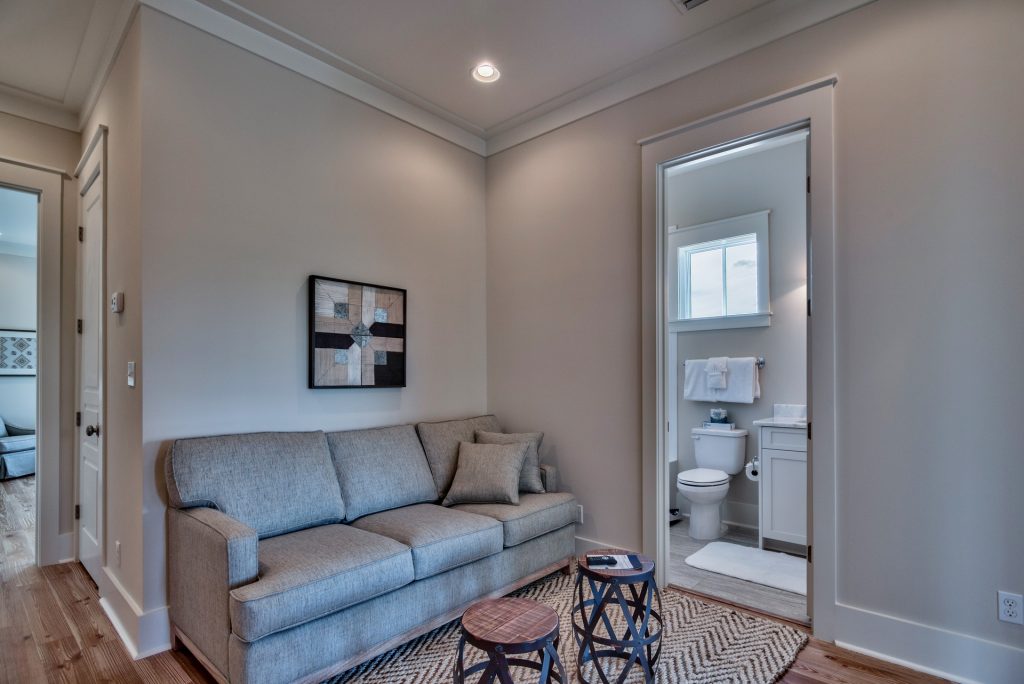 Like 13 Madaket Way, 55 Dunes of Blue Mountain Beach also had an awkward space on the second floor. Instead of adding in a mini-bar, the owners requested a separate area for the kids to lounge. Opposite the flat screen TV is a cozy sitting area that tucks neatly inside the small space, making it the perfect little addition to their home.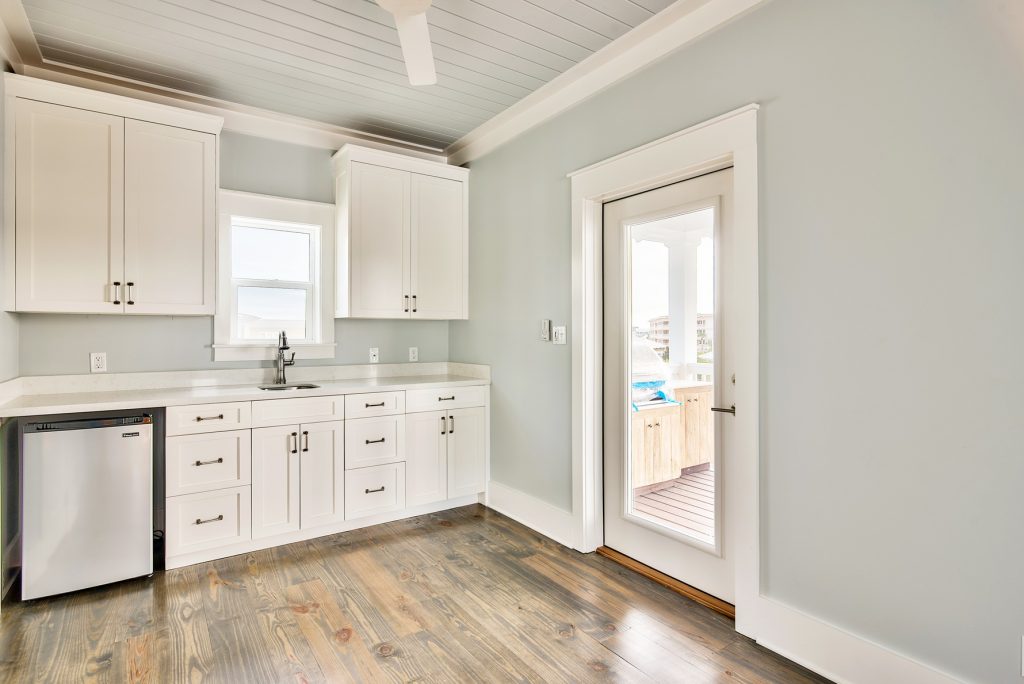 If your extra space is extra large, then you can add in a second kitchen/storage area! At 52 Seacrest Beach, Chi-Mar Construction designed a second kitchen, complete with mini fridge, custom cabinetry, and a sink! This second kitchen is conveniently located next to the deck and grill, and acts as a prep station for outdoor cooking. No matter what type of space you have, utilize every inch of it by calling Chi-Mar Construction to help get rid of your wasted space!
# # #
From preliminary visions to selecting vendors and putting the final touches on a project, the Chi–Mar Construction team ensures each and every detail is covered. For more information or to begin your construction project today, go to www.chimarconstruction.com or find Chi–Mar Construction on Facebook, Twitter, and Instagram, or by calling our office at (850) 837-8016!