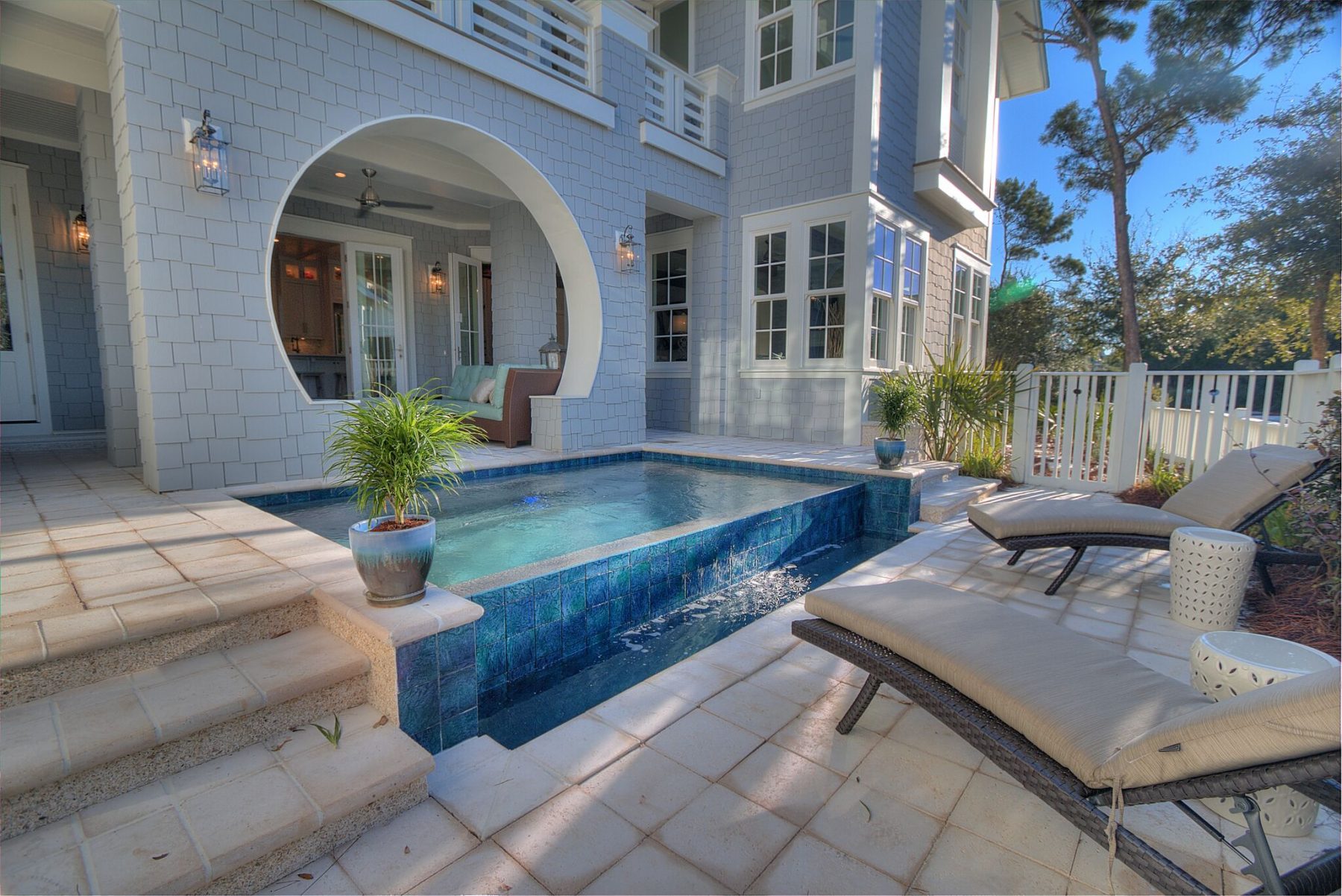 27 Mar

Outdoor Living With Chi-Mar Construction

Spring is all about outdoor living, which is why Chi-Mar Construction creates homes that encourage people to spend as much time as possible outside. From pools to patios, our outdoor spaces can be modified to accommodate all of your lifestyle needs! If you're needing inspiration, be sure to check out the custom Chi-Mar Construction homes below: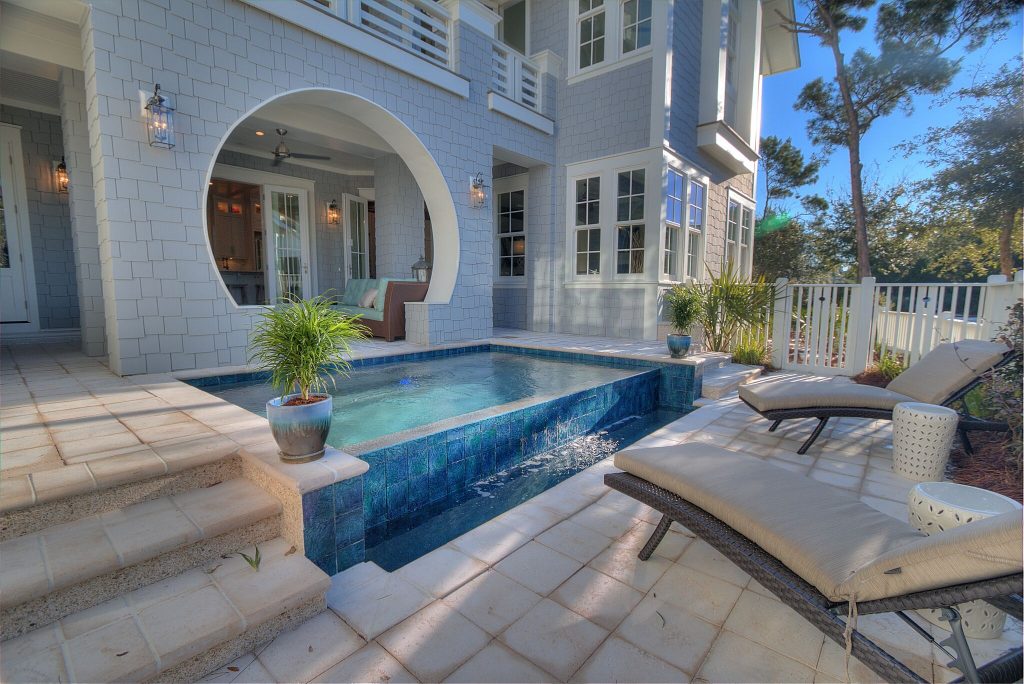 If you're looking for a spa-inspired back yard, here is your inspiration! The serene wading pool is the focal point, and allows guests to take a dip and cool off. A blue tiled wall separates the wading pool from the landscape, creating a miniature waterfall. The patio is separated by a beautiful arched doorway, creating a window into the kitchen. No matter where you plan to lounge, you'll be sure to find relaxation outside at 12 North Shingle Lane.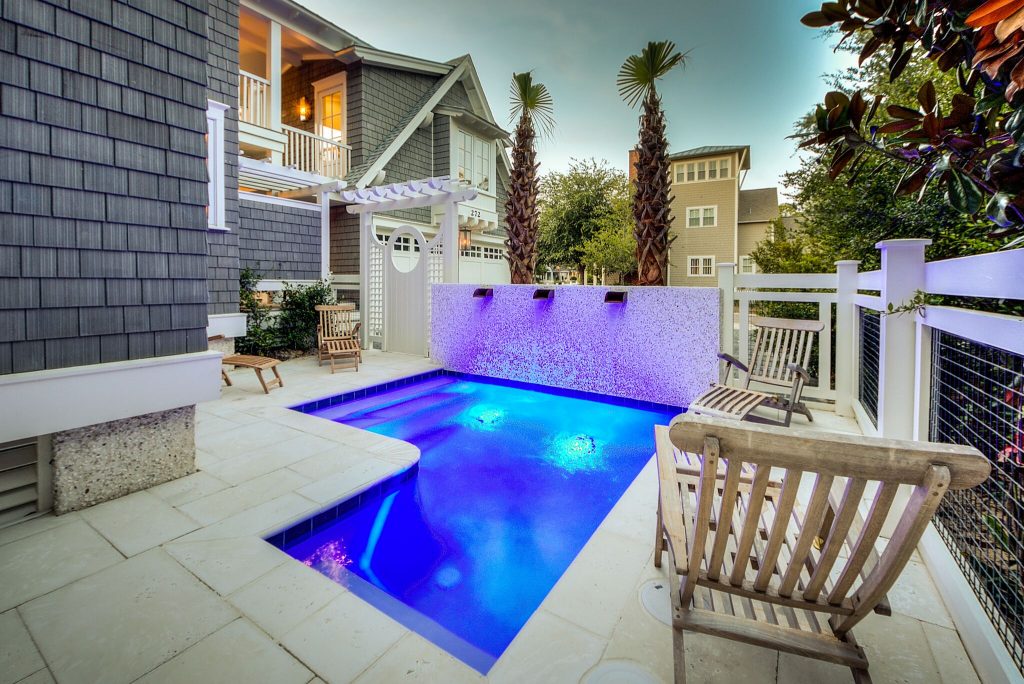 If outdoor entertaining is a priority, then this house is for you! 272 East Yacht Pond has a small pool that is backlit by a custom built tiled wall, complete with fountains! The lights inside the pool make it easy to entertain all night long, while your guests enjoy a fresh breeze and an evening under the stars.
Love the outdoors, but hate the bugs? Let Chi-Mar Construction build you a screened-in porch! The screens keep the bugs out, without obstructing the view, so you can watch the kids swim in the pool without having to worry about mosquitos!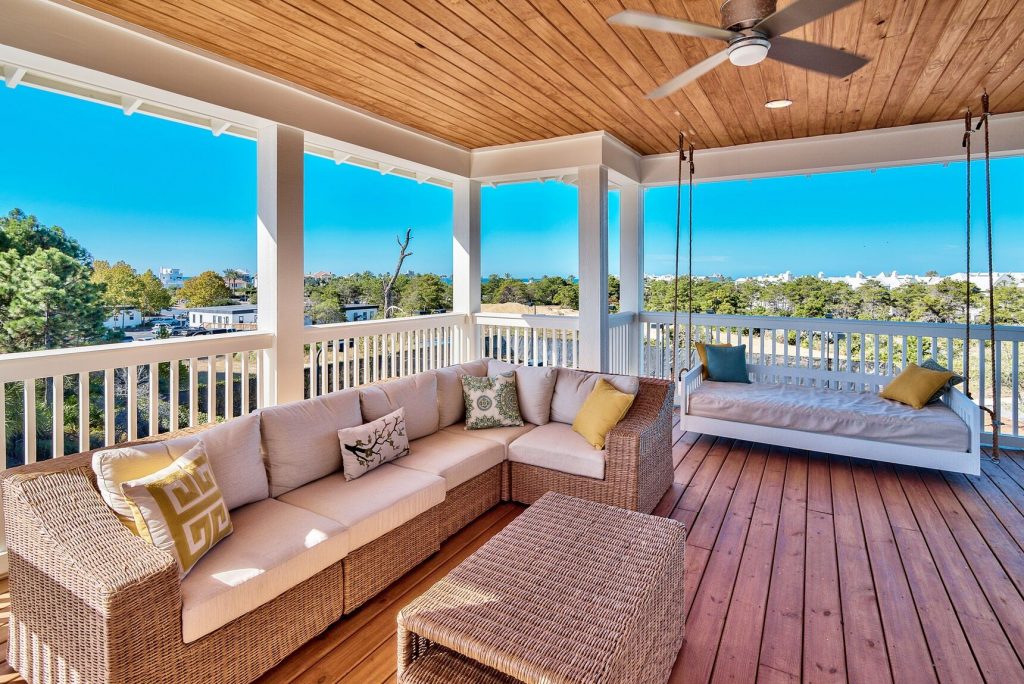 With a view like this, it's not hard to waste the day away outside! This covered porch gives guests a birds eye view, without needing to put on sunscreen. The ceiling fan keeps the cool breezes blowing, and the spacious deck allows multiple sitting areas to be used. And, did we mention this home also has a grill on the porch? Relax and dine outside, without ever having to enter your kitchen!
If you're ready to renovate your outdoor space, or build a new one, let Chi-Mar Construction help!
# # #
From preliminary visions to selecting vendors and putting the final touches on a project, the Chi–Mar Construction team ensures each and every detail is covered. For more information or to begin your construction project today, go to www.chimarconstruction.com or find Chi–Mar Construction on Facebook, Twitter, and Instagram, or by calling our office at (850) 837-8016!