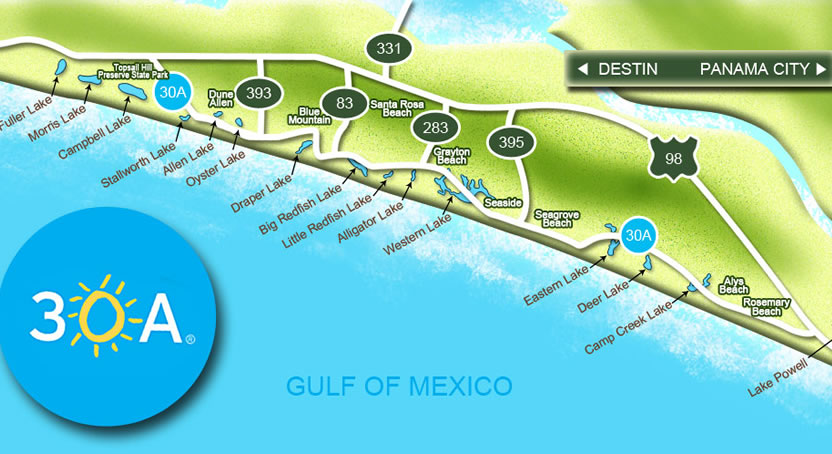 15 Aug

SoWal is More Unique Than You May Realize

The South Walton area is acclaimed for the turquoise water and sugar-white sand beaches. But what many may not realize is there's more beauty just beyond the beach!

Found intermittently along the 26 mile stretch that is South Walton there are 15 rare coastal dune lakes.These lakes are a unique geographical feature and are only found in Madagascar, Australia, New Zealand, Oregon, and here in Walton County. Created by wind and waves many, many, many years ago the dune lakes are constantly evolving. The lake water is fed by streams, groundwater seepage, rain, and storm surge and often times when the lakes get too high they create what is known by locals as a "blow-out" : at that point, the lowest elevation of the beach gives way, sending lake water into the Gulf of Mexico via a temporary waterway called an outfall.

Locals and visitors alike can often be found enjoying these rare gems kayaking, stand up paddle boarding, bird watching and both salt and freshwater fishing.

Scenic Highway 30A boasts one of the most striking drives along any beach in the world and we are lucky to call it home. Chi-Mar Construction not only builds custom homes on and around 30A, but we also have an office on the scenic stretch. The homes that we build are incredibly popular and customized to reflect the individual owners style and personality.