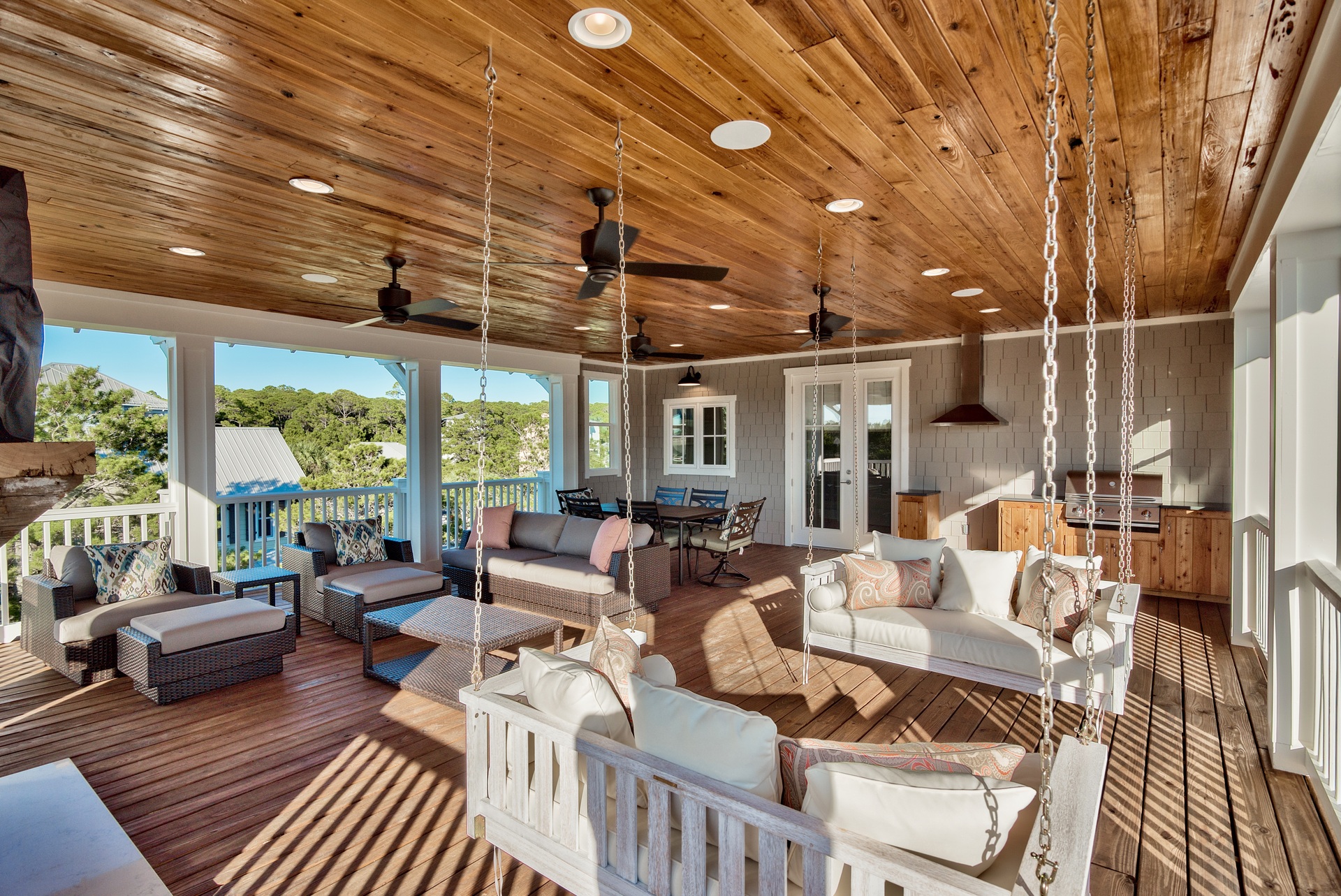 30 Apr

Spring Into Outdoor Living

Spring is in full bloom on the Emerald Coast, and that means it's time to spruce up your outdoor living space! From pools to patios, Chi-Mar Construction proudly specializes in creating an outdoor entertaining space that will suit you and your family. To get some inspiration on what your home could look like, check out a few of our favorite properties below!

15 Beachcomber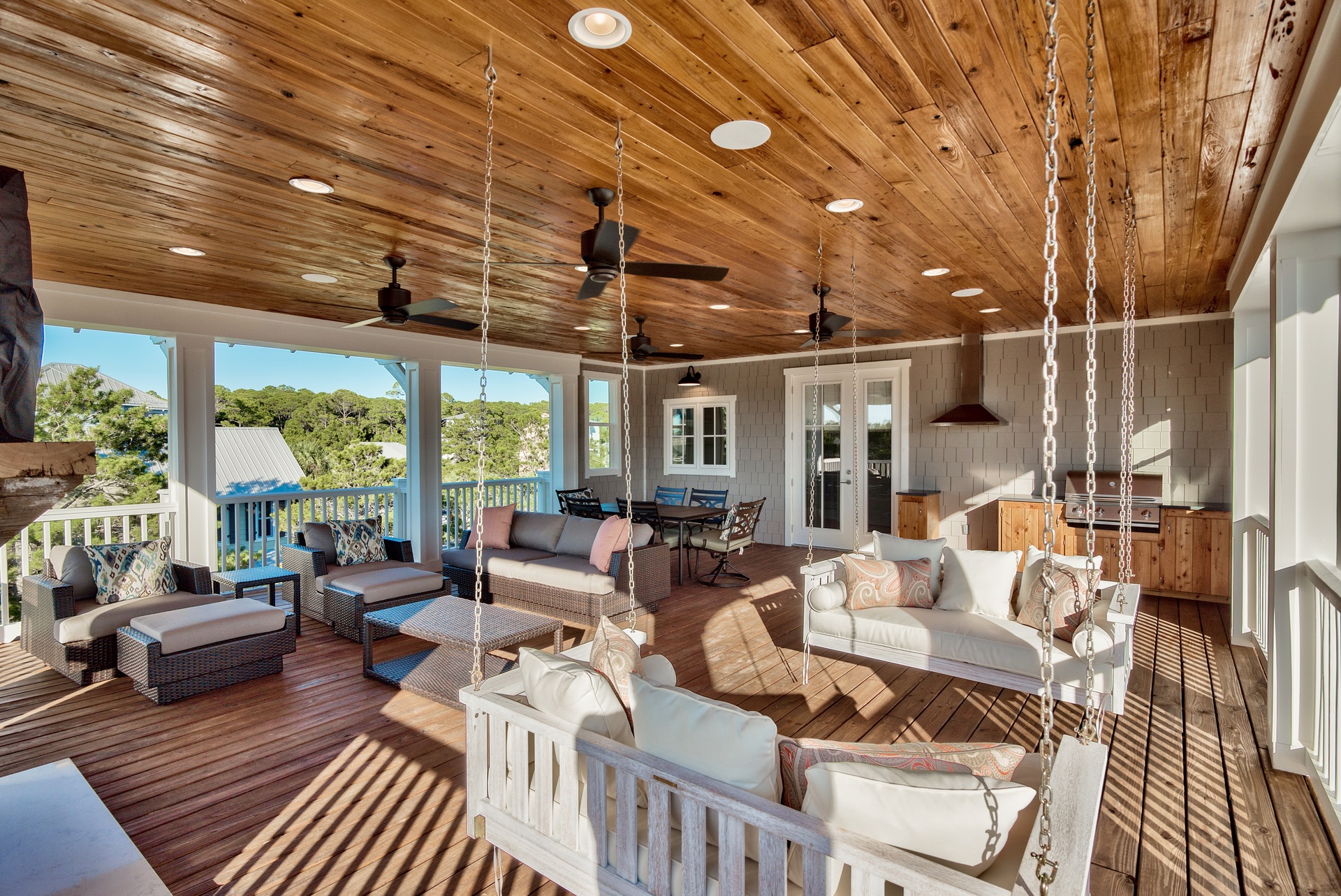 If your home is on a smaller plot of land, we highly recommend adding a covered deck! With plenty of spaces to lounge, this home also has an incredible outdoor kitchen, so that no one has to stay inside and miss out on the party!
16 Cobia Run West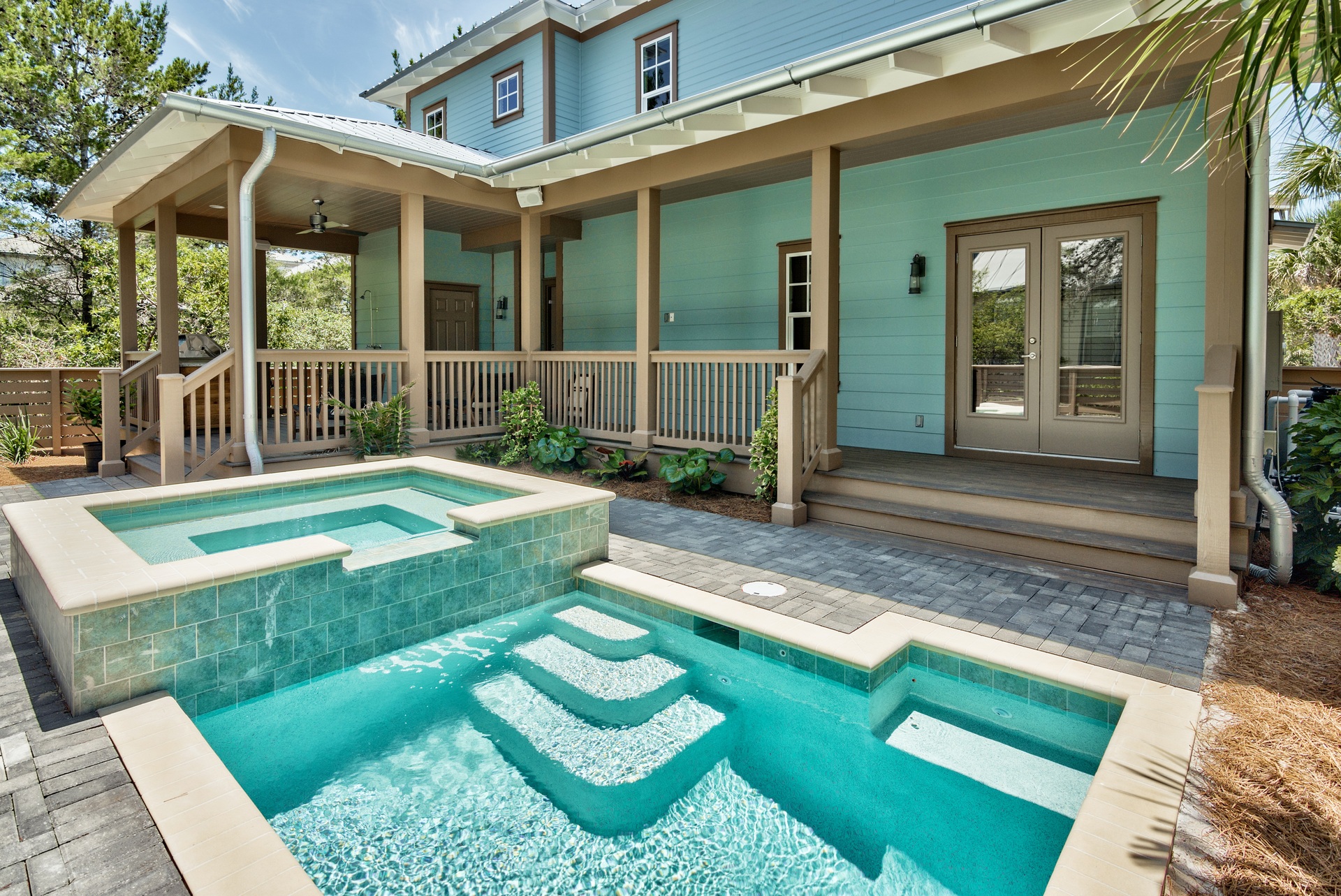 You don't have to own multiple acres in order to fully appreciate having a pool! With a spacious hot tub above, this small wading pool is perfect for cooling off after a hot, summer day. And, with plenty of built in seating, there's no need to buy expensive rafts that take up too much space!
20 Deer Lake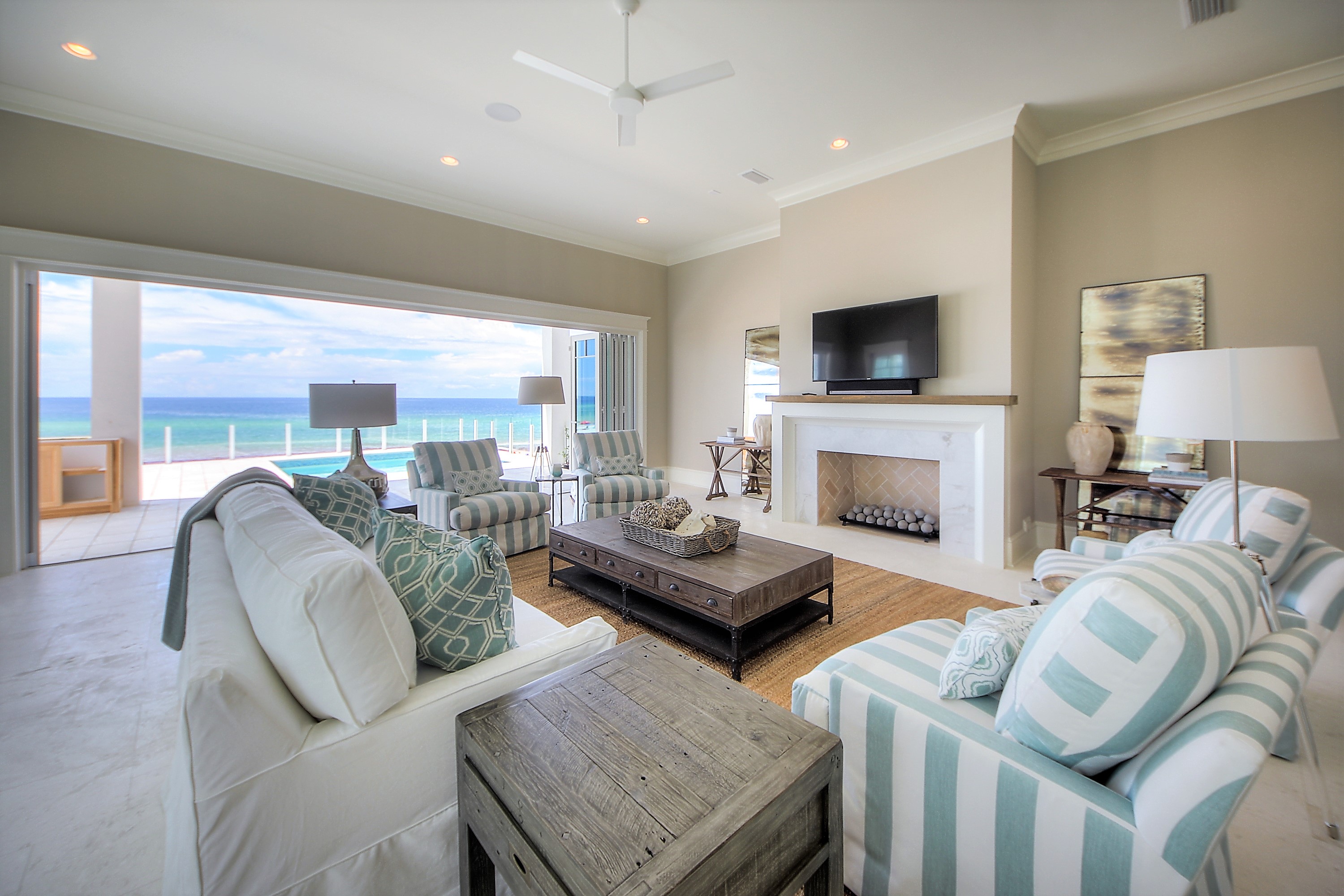 If you enjoy having the comforts of indoor entertaining, but would like to be able to maximize your space, adding a retractable glass wall can enable your home to have a supersized indoor/outdoor room! The glass walls fold back to reveal a stunning view, expanding your living space while also keeping guests protected from the elements.
44 Wild Dunes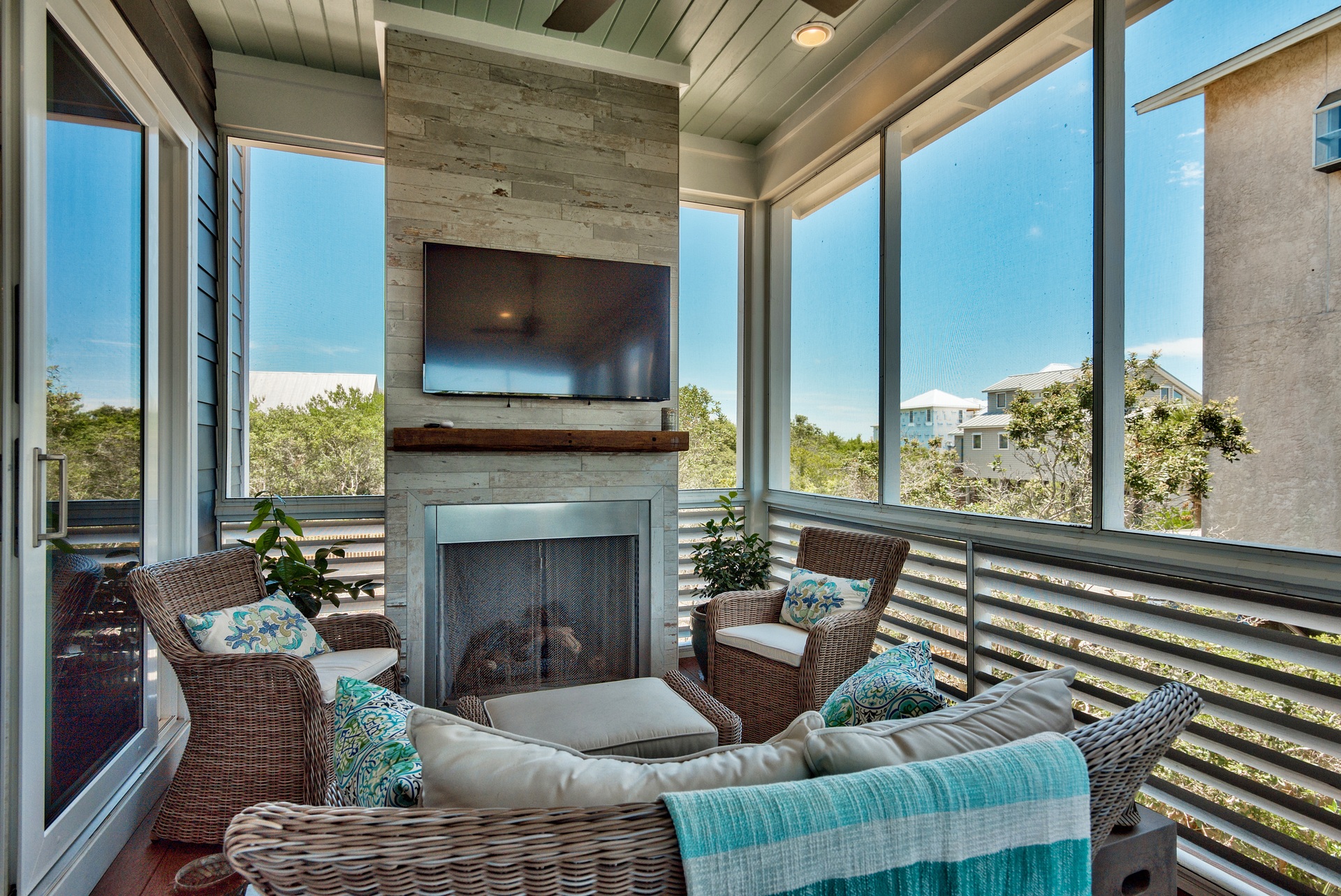 Worried about the bugs? Add a screen around your porch! This home opted for a fireplace as well, so that outdoor living can take place all year round, no matter the weather!
71 Seacrest Drive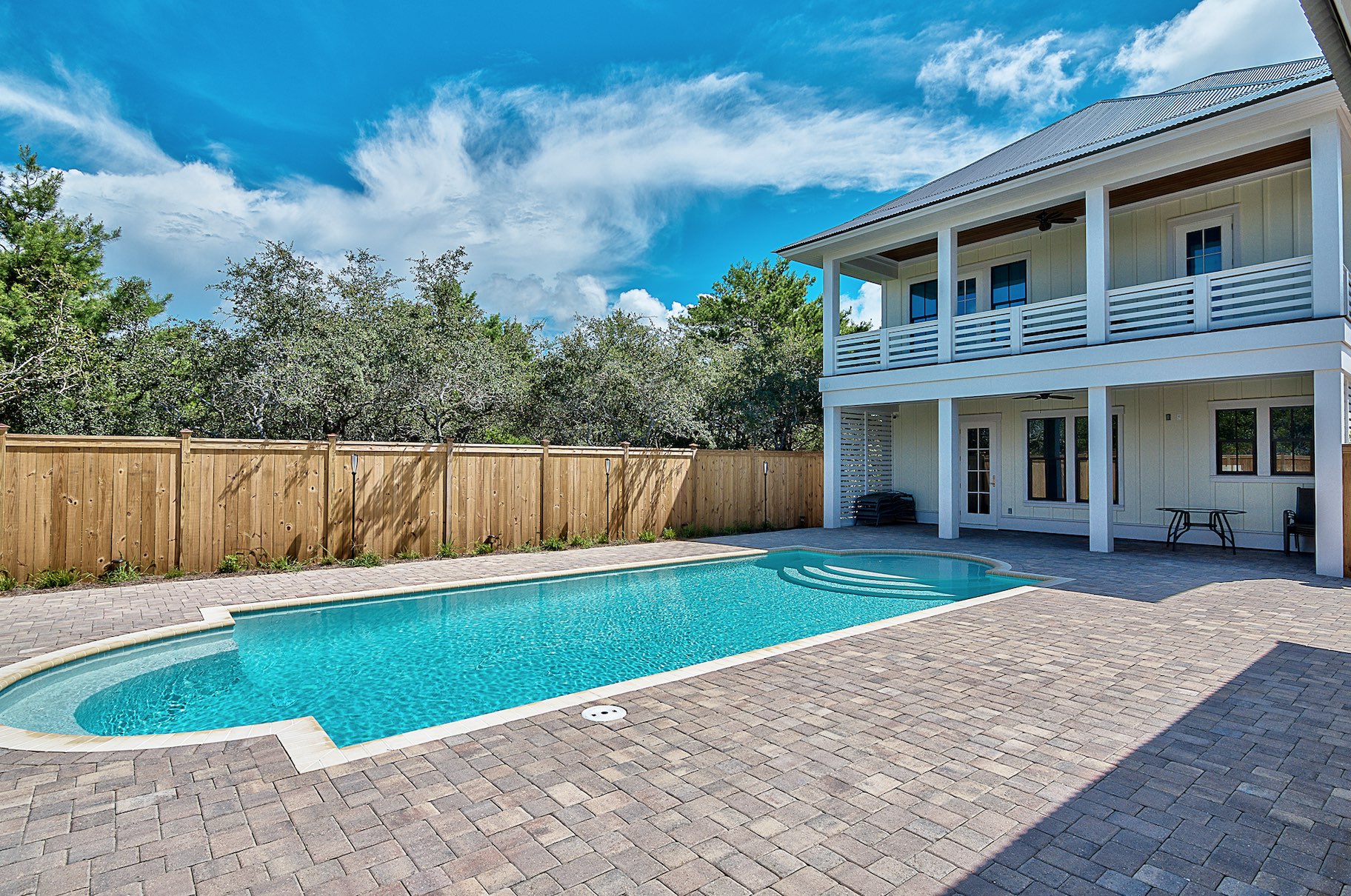 Now this is what we call a classic American backyard! Stay out of the sun underneath the deck, or take a dip in this large pool, which also boasts a half-circle bench seat.
Now that your interest in outdoor living has been piqued, it's time to call Chi-Mar Construction and get your new project underway! To schedule your consultation, please call (850) 837-8016.
# # #
From preliminary visions to selecting vendors and putting the final touches on a project, the Chi–Mar Construction team ensures each and every detail is covered. For more information or to begin your construction project today, go to www.chimarconstruction.com or find Chi–Mar Construction on Facebook, Twitter, and Instagram, or by calling our office at (850) 837-8016!