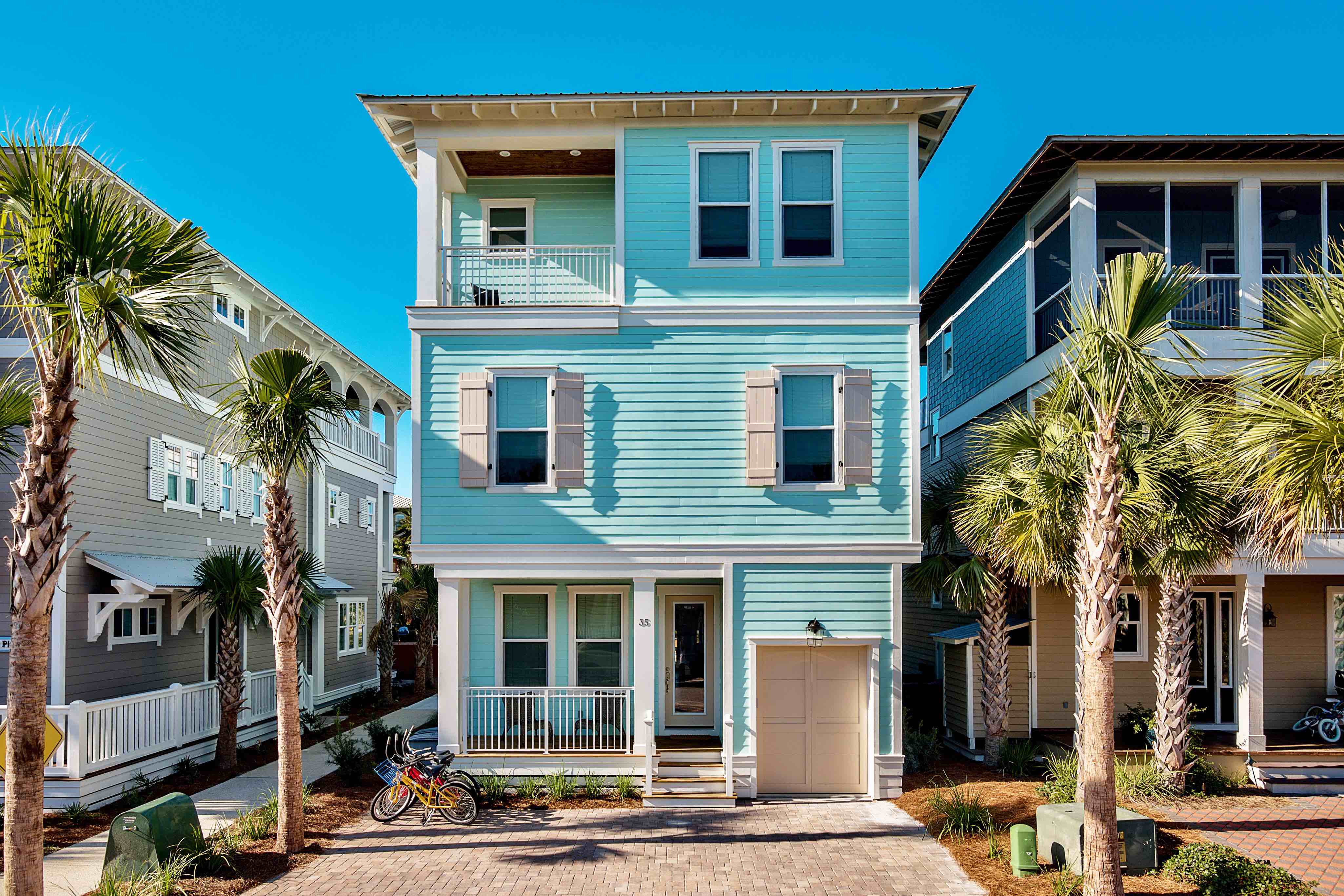 31 Mar

Step Inside 35 Cobia Run West

Located in one of the most desirable locations in Seacrest Beach, 35 Cobia Run west features 5 bedrooms and 5 full bathrooms PLUS over 1,300 square feet of covered porch space including a massive deck at the very top! To get inspired, step inside this luxurious, custom built Chi-Mar Construction home.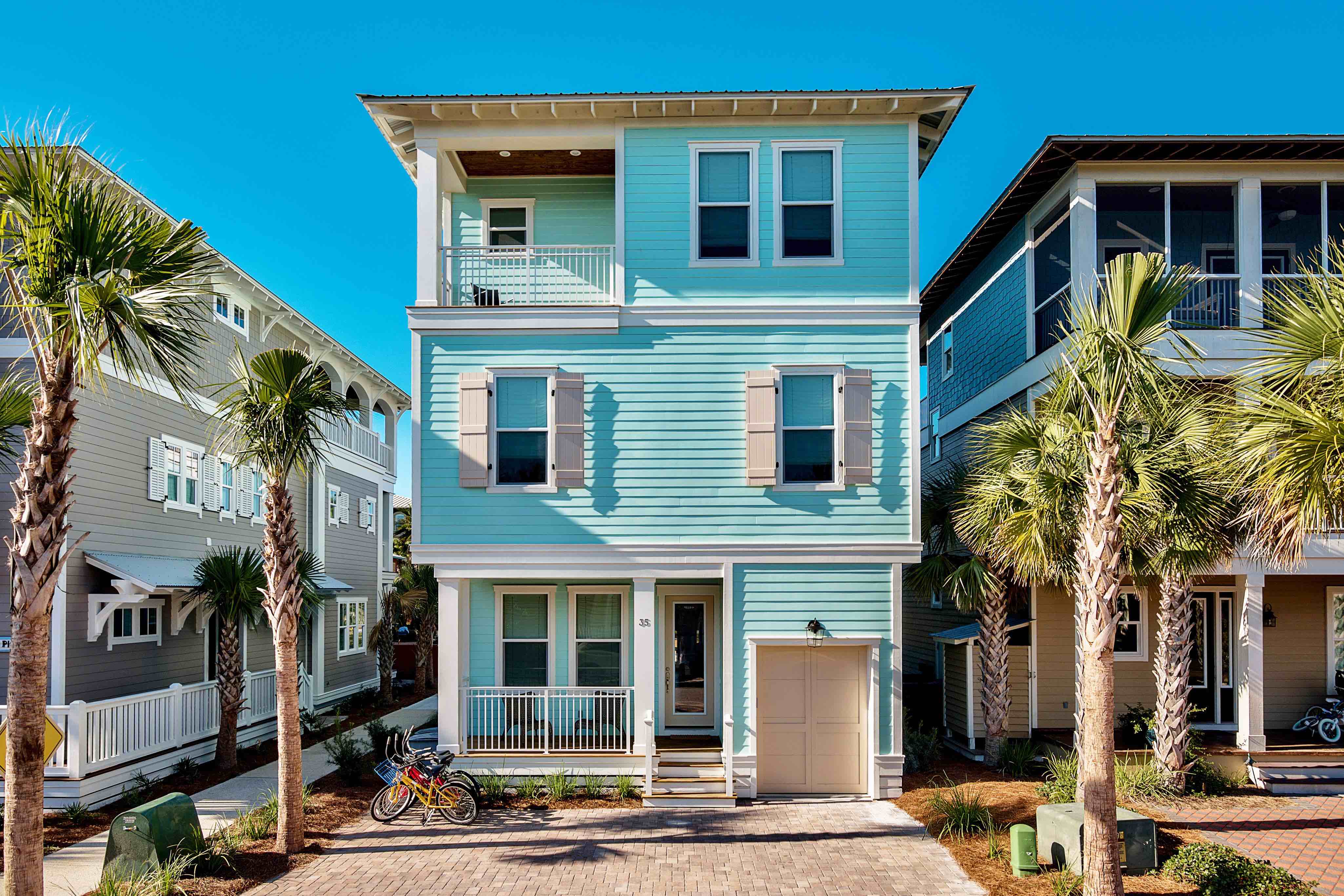 In true Florida style, this bright blue home beckons guests to step inside and stay awhile. Flanked with palm trees, this home exudes coastal charm.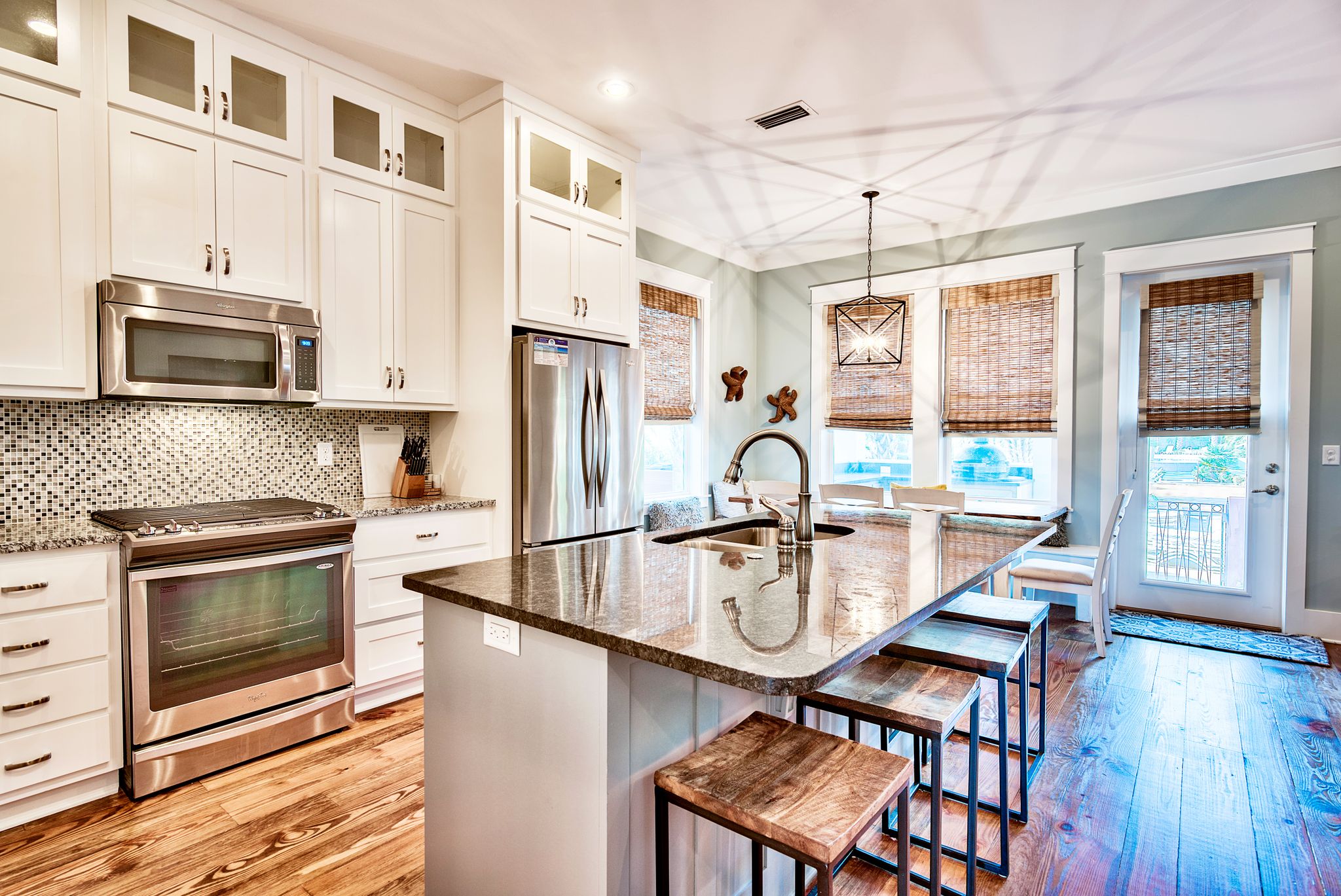 Beautiful, warm hardwood floors dominate the main floor. Paired with plenty of natural light, this open concept living space simply glows. A fun backsplash and a unique light fixture add a touch of fun to the kitchen, and a large island along with plenty of cabinets means there's a lot of storage space!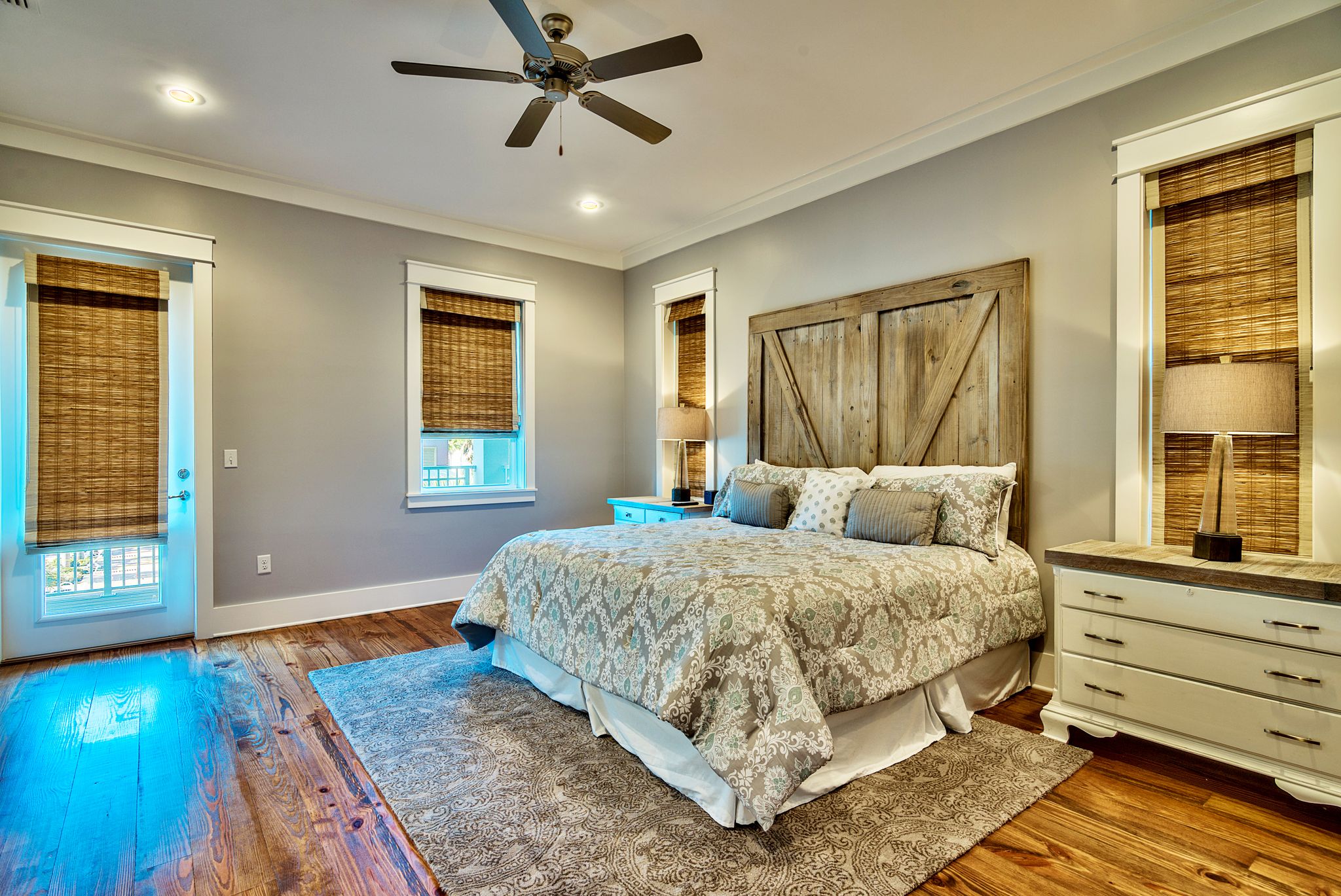 While the main floor is built for entertaining, the second floor is all about relaxing. The master bedroom has a quiet balcony, plenty of windows, and a gorgeous ensuite bathroom.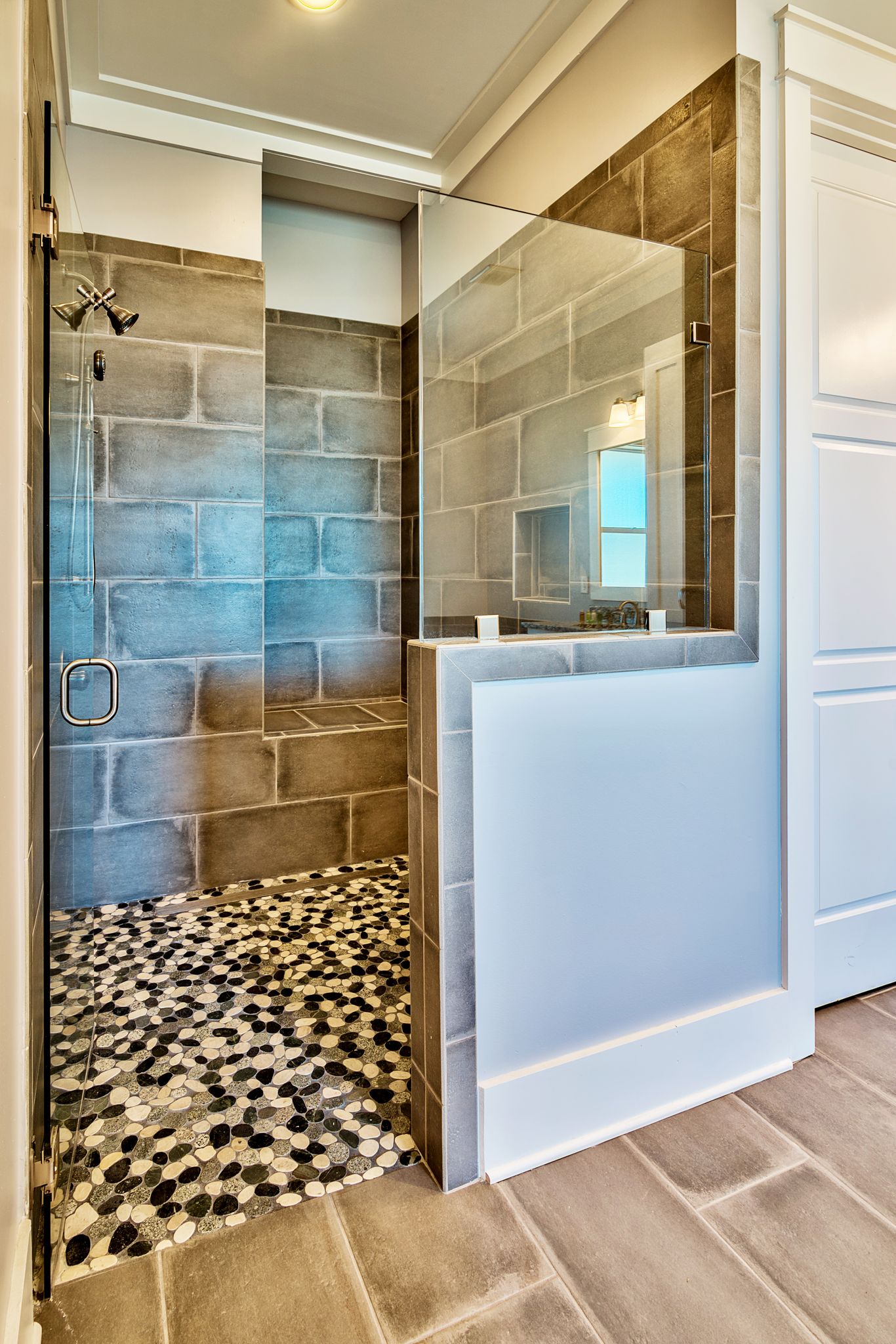 Similar to the backsplash in the kitchen, the pebble stones on the bottom of the shower make for a beautiful statement piece! Chi-Mar Construction also added a bench that runs the length of the shower and a built-in shelf so there's plenty of room for your products.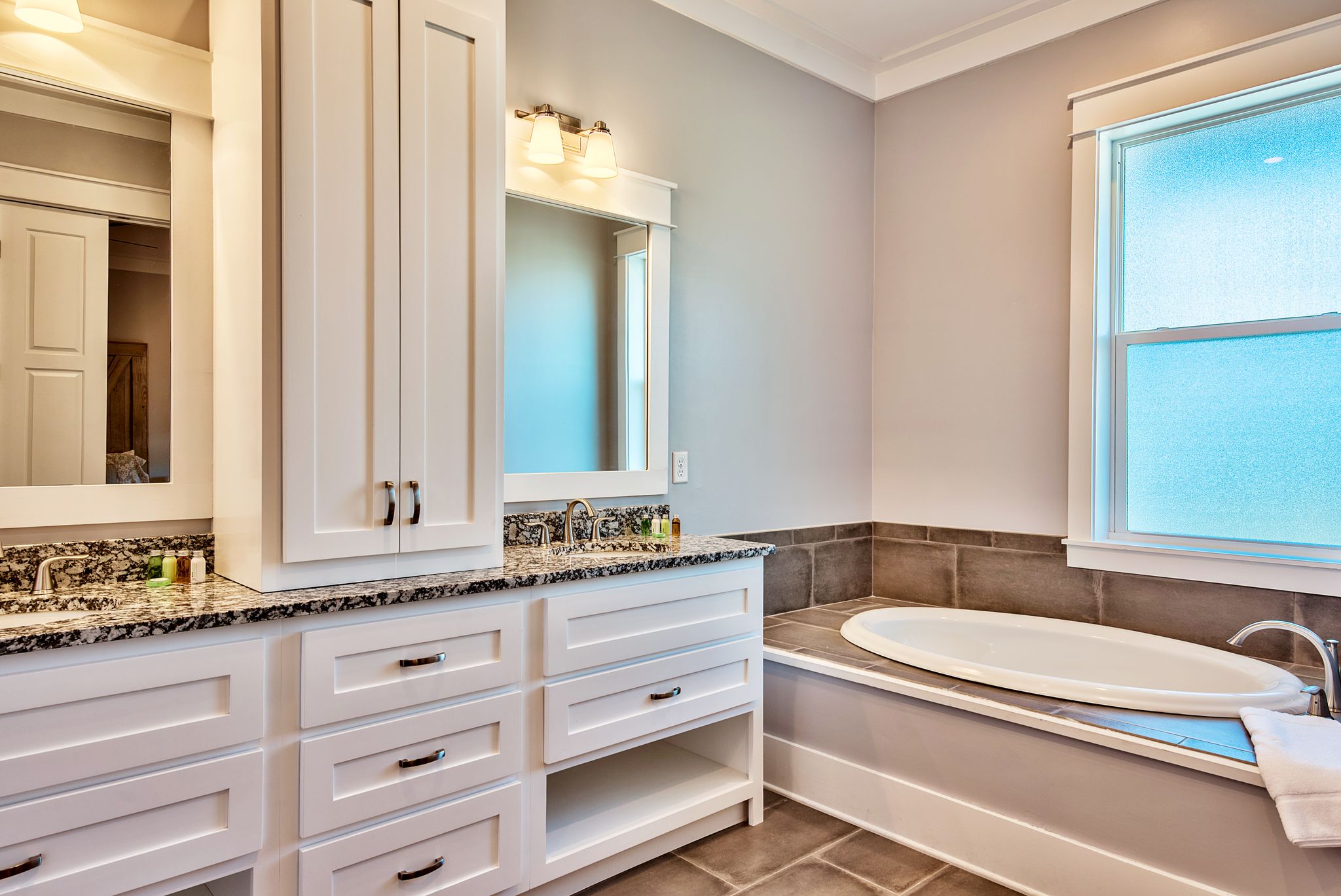 If you're not in the mood for a shower, there's a garden tub for soaking! To let plenty of natural light into the bathroom, without compromising privacy, we frosted the window. And with a double vanity, additional cabinet space, and easy-to-clean tile, this bathroom has more than enough room for two!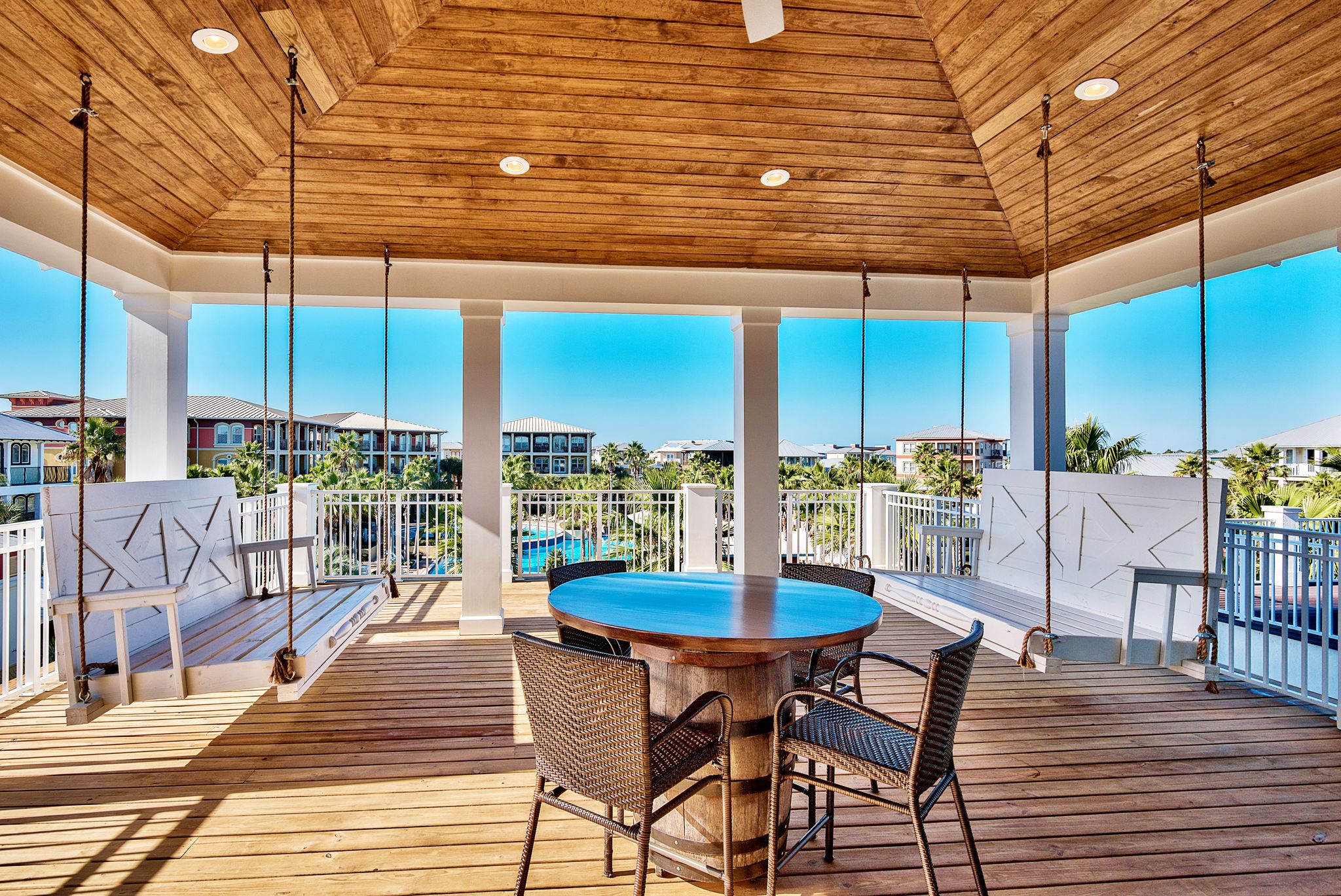 Now for our favorite part of the home: the third floor deck! With a picturesque view that overlooks the community pool, dual swings, and plenty of space to entertain, this is one of the most popular hangout spaces we've ever built!
If you're ready to renovate your house or build your dream home, Chi-Mar Construction is the builder for you! To set up a consultation, please call (850) 837-8016.
# # #
From preliminary visions to selecting vendors and putting the final touches on a project, the Chi–Mar Construction team ensures each and every detail is covered. For more information or to begin your construction project today, go to www.chimarconstruction.com or find Chi–Mar Construction on Facebook, Twitter, and Instagram, or by calling our office at (850) 837-8016!