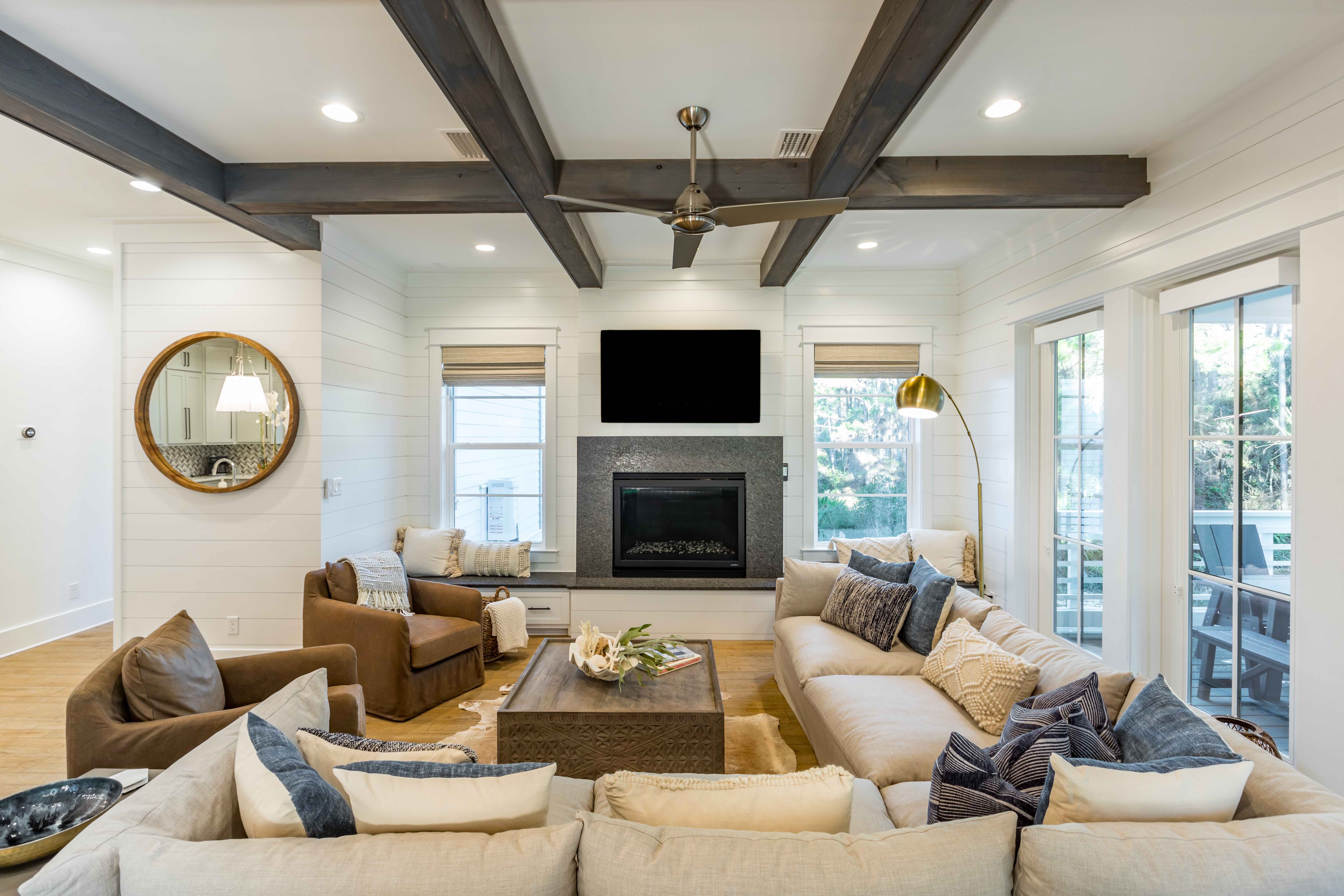 20 Feb

Take A Peek Inside 208 Beach Bike Way

We started off 2020 by unveiling one of our newest construction projects: 208 Beach Bike Way! Located in Seacrest Beach, Chi-Mar Construction custom built this home for local residents, Jennifer and Paul Walker. Now, we invite you to take a peek inside of this breathtaking home!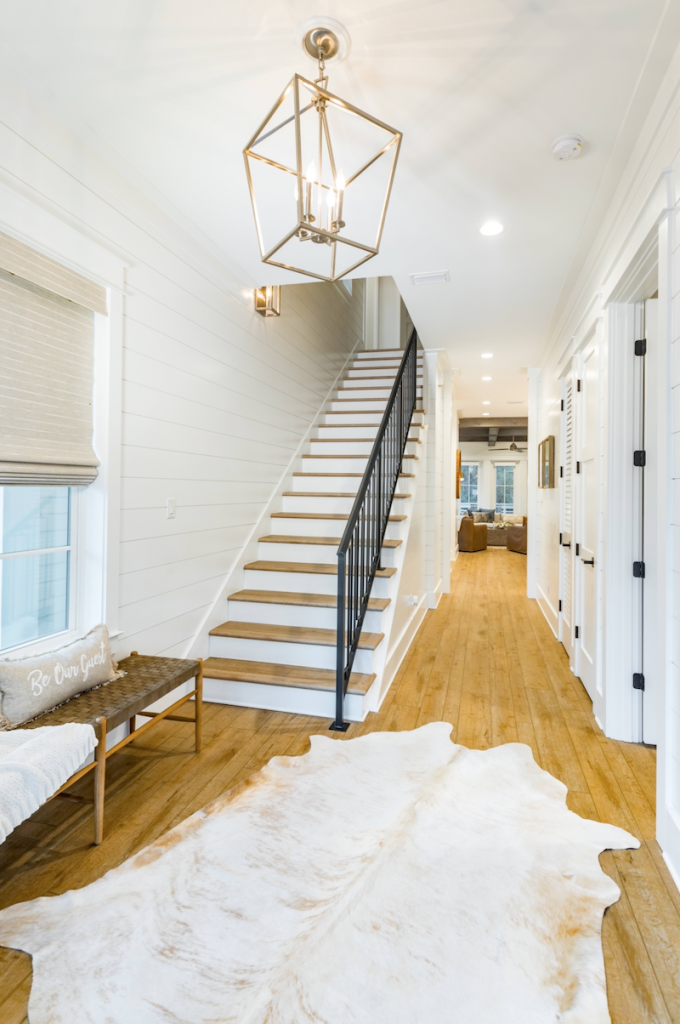 Upon entering this luxurious home, guests are immediately greeted with a bright, welcoming hallway leading back to the main living area, a sophisticated staircase, and a gorgeous chandelier.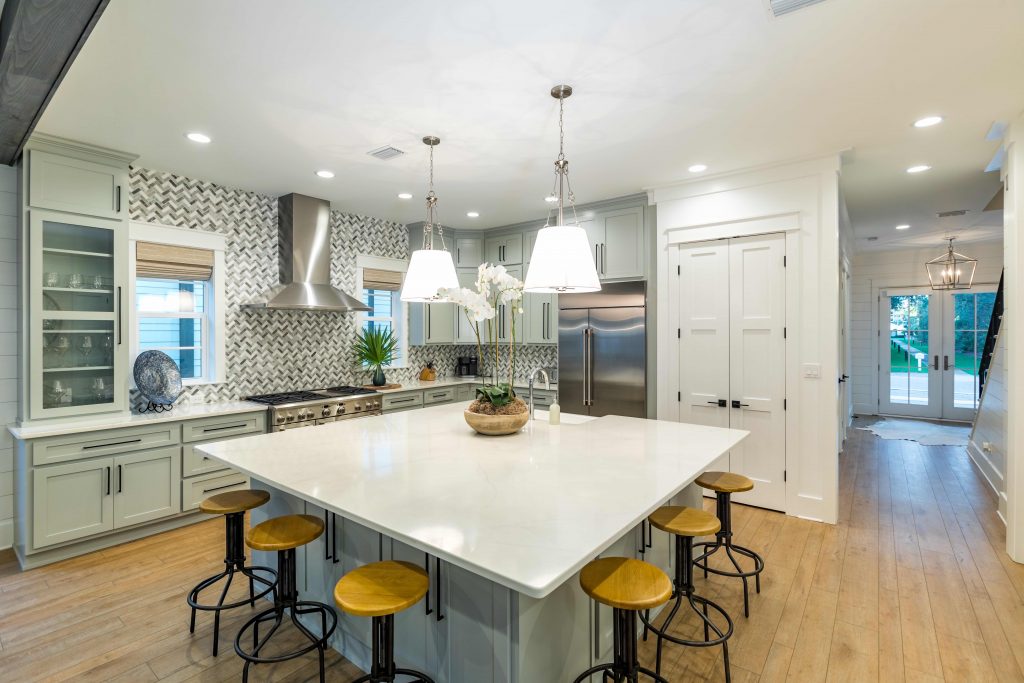 The custom backsplash brings an added depth to this chef-inspired kitchen. Alongside a large range, spacious fridge, and plenty of storage, this kitchen has room for everyone in the family, and with an oversized island, everyone is welcome to get a front row view!
The white shiplap walls contrast nicely with the dark fireplace and exposed beams. Combined with the light pine floors, this living room is warm and inviting!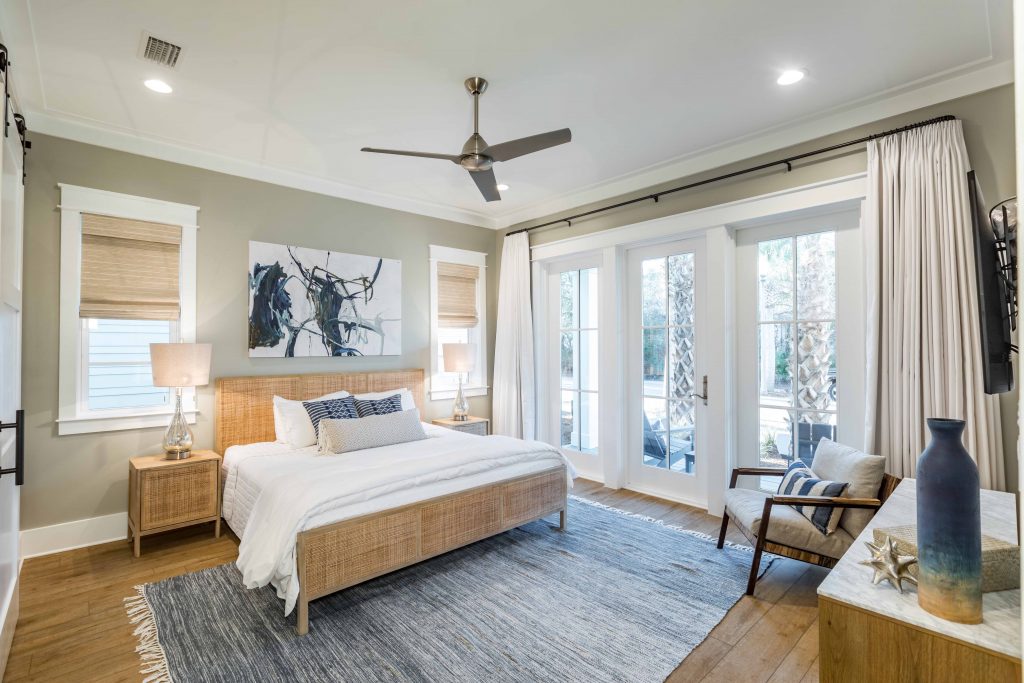 There's nothing better than waking up and walking outside on your own private patio! After the sunlight peeks through the blinds, grab a cup of coffee and throw open the French doors, the day awaits you!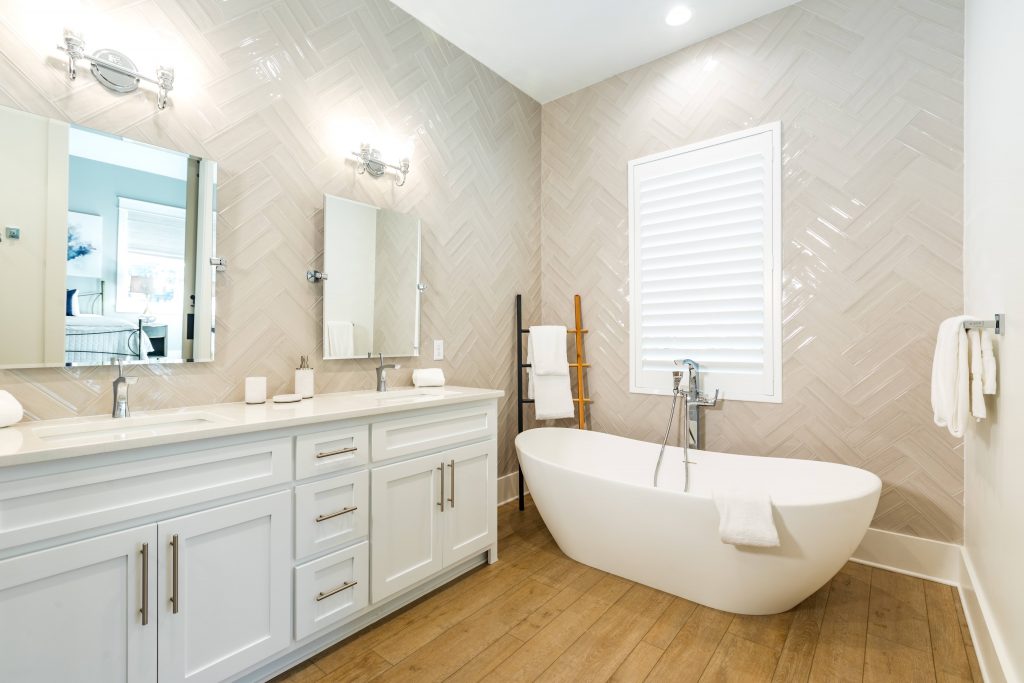 Whoever said backsplash had to be isolated to just one area, was sorely mistaken! We love how the tile extends across all walls, and brings a shimmery brightness to this large tub.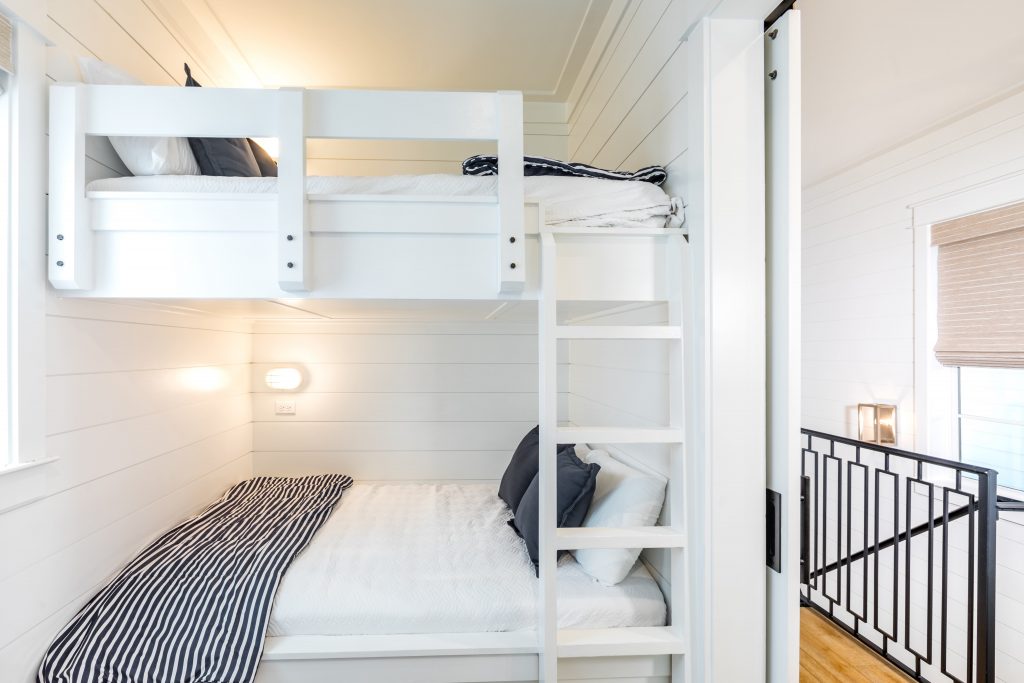 If you have a small space, and are unsure what to do with it, we recommend adding a custom bunkbed! Whenever your children have guests, don't worry about getting a sleeping bag, because you have space for everyone!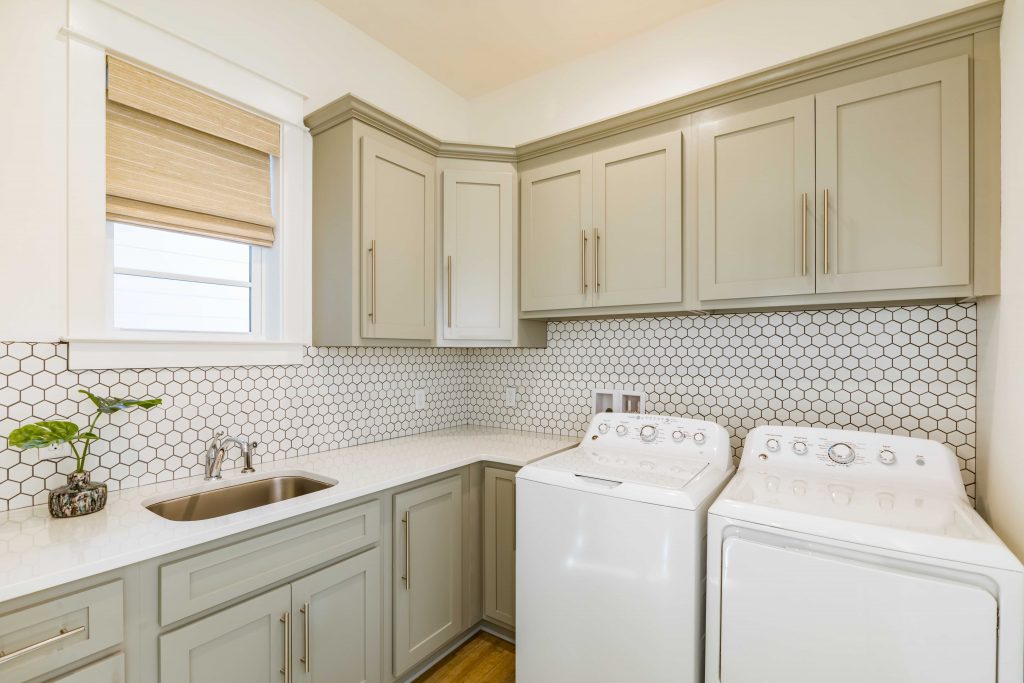 Everyone needs a washing machine and dryer, but what's even better is having an oversized laundry room! From extra storage space to a sink dedicated to dirty clothes, this room is ideal for large families who tend to get messy!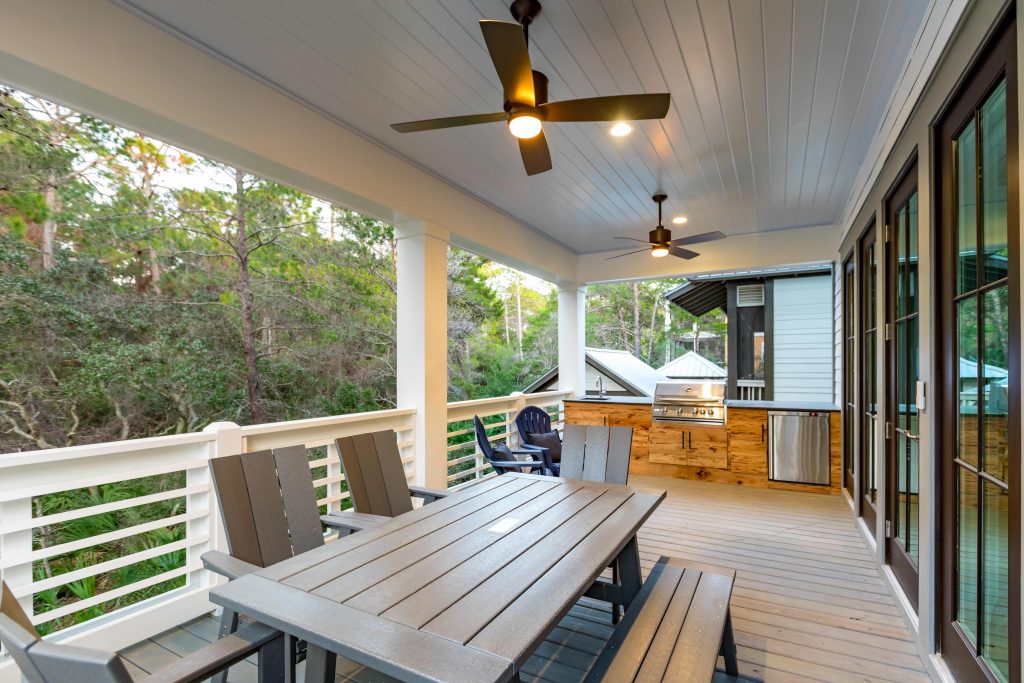 It wouldn't be a Florida home without a deck! The built-in grill, sink, and mini fridge making outdoor cooking a breeze, and with enough room for a large dining table, there's no need to make a mess inside! So now that you've seen 208 Beach Bike Way, we know you're ready to get started on your dream home, and Chi-Mar Construction is here to help!
# # #
From preliminary visions to selecting vendors and putting the final touches on a project, the Chi–Mar Construction team ensures each and every detail is covered. For more information or to begin your construction project today, go to www.chimarconstruction.com or find Chi–Mar Construction on Facebook, Twitter, and Instagram, or by calling our office at (850) 837-8016!