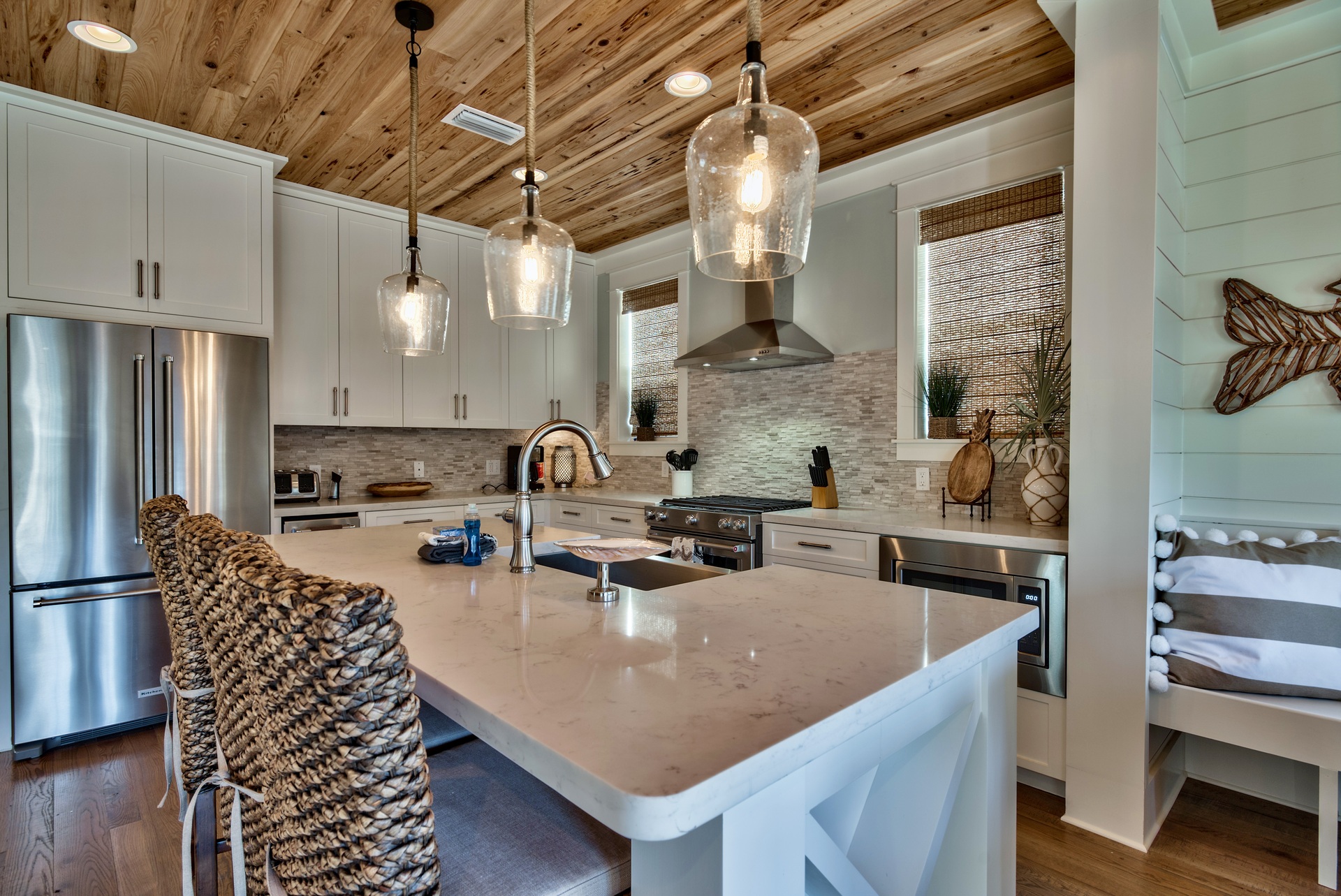 18 Jun

Things Are Heating Up In The Kitchen

It's officially summer, and while things are getting toasty outside, they're also heating up in the kitchen! From pool parties to sleepovers, we know you're busy whipping up fresh meals for friends and family that are visiting, which is why your kitchen must be in tip-top shape to accommodate everyone! If cooking in a small, dimly lit area is beginning to cause stress, take a look at some custom kitchens Chi-Mar Construction has created, and allow us to help you renovate!

51 White Cliff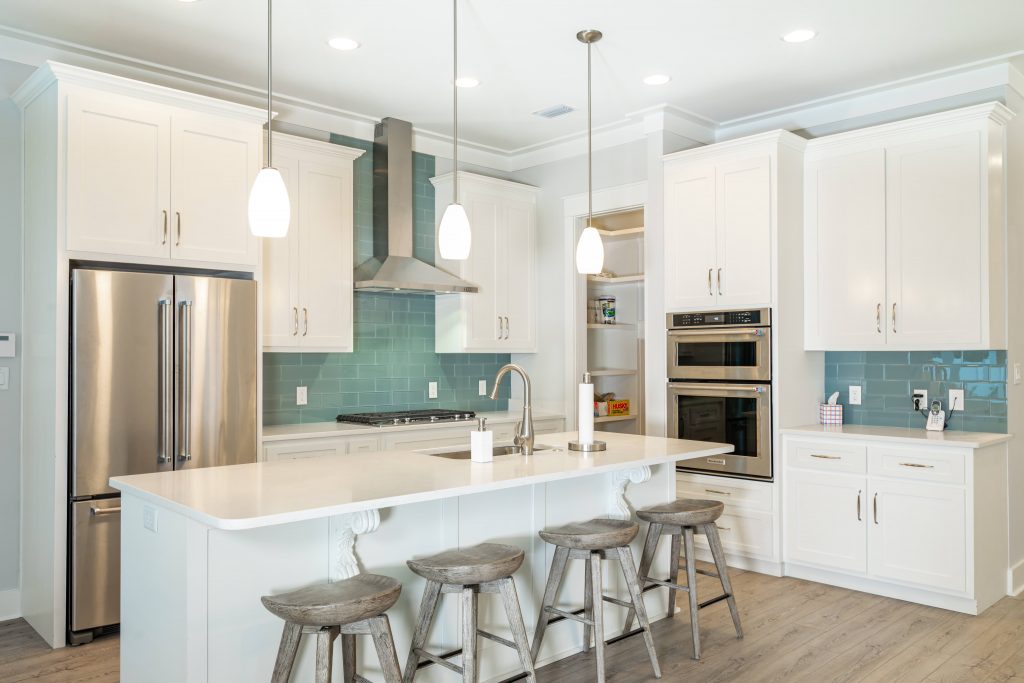 When you live near the Gulf, beachy blues and soft hues are a must in any home! In this kitchen, we love how the backsplash mirrors the beauty of the Gulf and contrasts the bright white countertops and cabinets. Along with the stainless steel appliances, this kitchen simply shines.
71 Seacrest Drive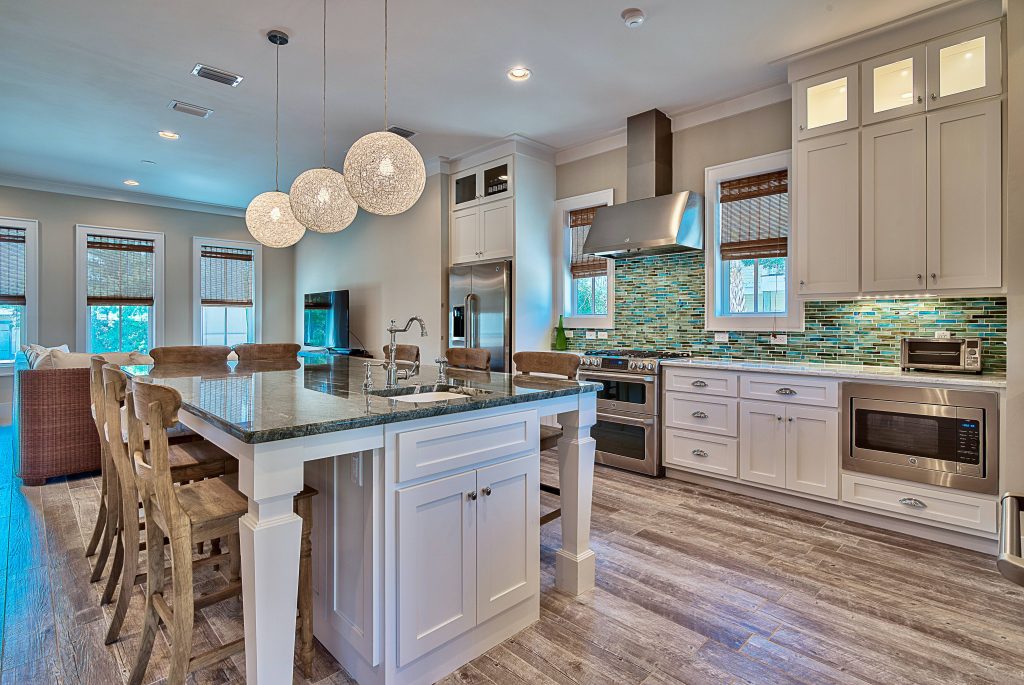 There's plenty of room for everyone around this kitchen island! With not one but two sides that can accommodate bar stools, you can easily use this space to seat extra guests if your dining room table gets too full. Complete with unique light fixtures, this kitchen will charm everyone who enters.
208 Beach Bike Way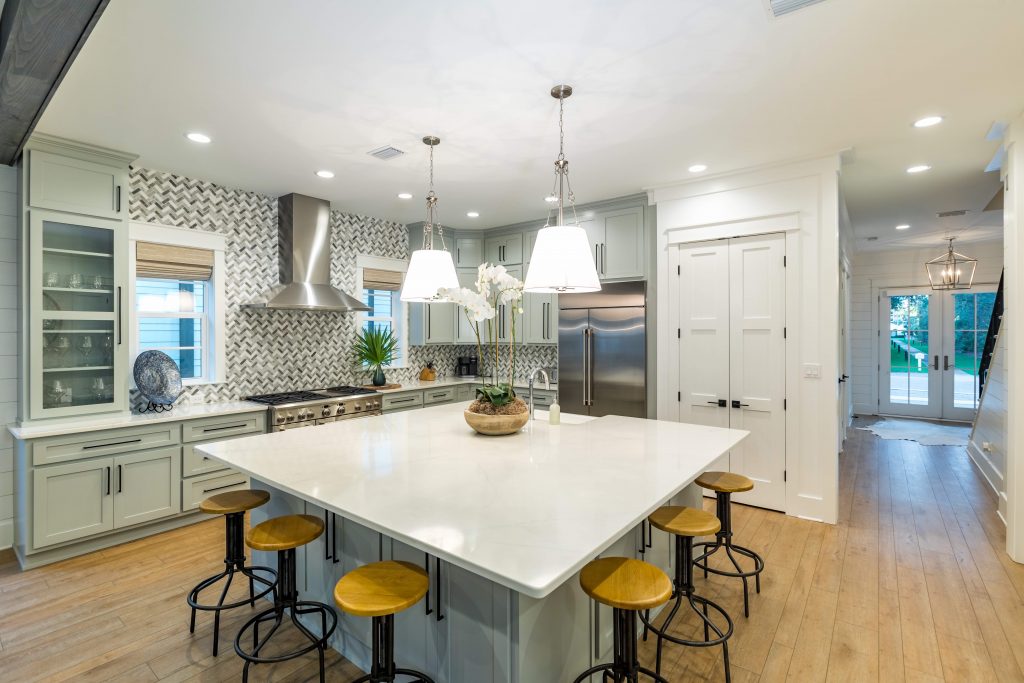 Put your mark on your home by adding a backsplash that speaks to you! Paired with a stainless steel hood, and with plenty of storage space, this kitchen is ready for entertaining. Plus, with a large walk-in pantry, you can prep for even the largest of gatherings!
15 Beachcomber Lane
If you're looking for a naturally nautical kitchen, then this home is ideal for you! We used wide cypress planks on the floor and ceiling to create symmetry throughout the room, and with muted hues to compliment, this kitchen is a tranquil oasis.
If you're ready to renovate your kitchen, we're ready to help! To set up a consultation, please call Chi-Mar Construction at (850) 837-8016.
# # #
From preliminary visions to selecting vendors and putting the final touches on a project, the Chi–Mar Construction team ensures each and every detail is covered. For more information or to begin your construction project today, go to www.chimarconstruction.com or find Chi–Mar Construction on Facebook, Twitter, and Instagram, or by calling our office at (850) 837-8016!