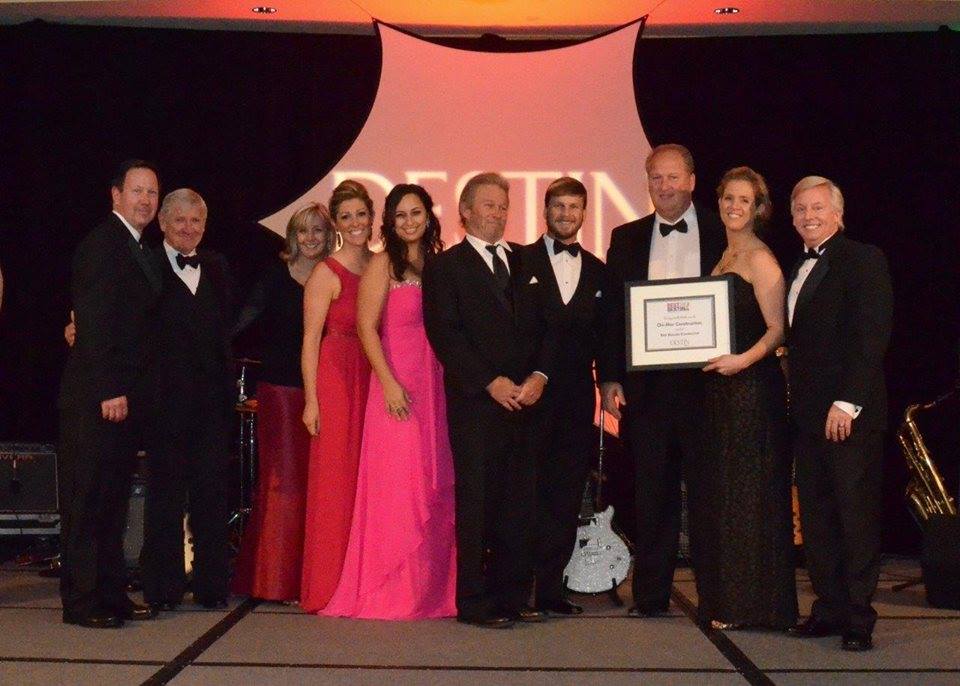 27 Oct

Vote Chi-Mar Construction in the Best in Destin 2017 Awards

It's that time of year again: voting season! And no, we don't mean the presidential election, we're talking about Destin Magazine's Best In Destin 2017 polls! This year, Chi-Mar Construction is competing for Best Builder/Contractor, and we need YOUR help! For the past three years, Chi-Mar Construction has been awarded the Best Builder/Contractor in Destin Magazine's Best In Destin, and we feel that the fourth is with us! Chi-Mar Construction focuses on creating luxury homes for our clients, and we know that our work speaks for itself.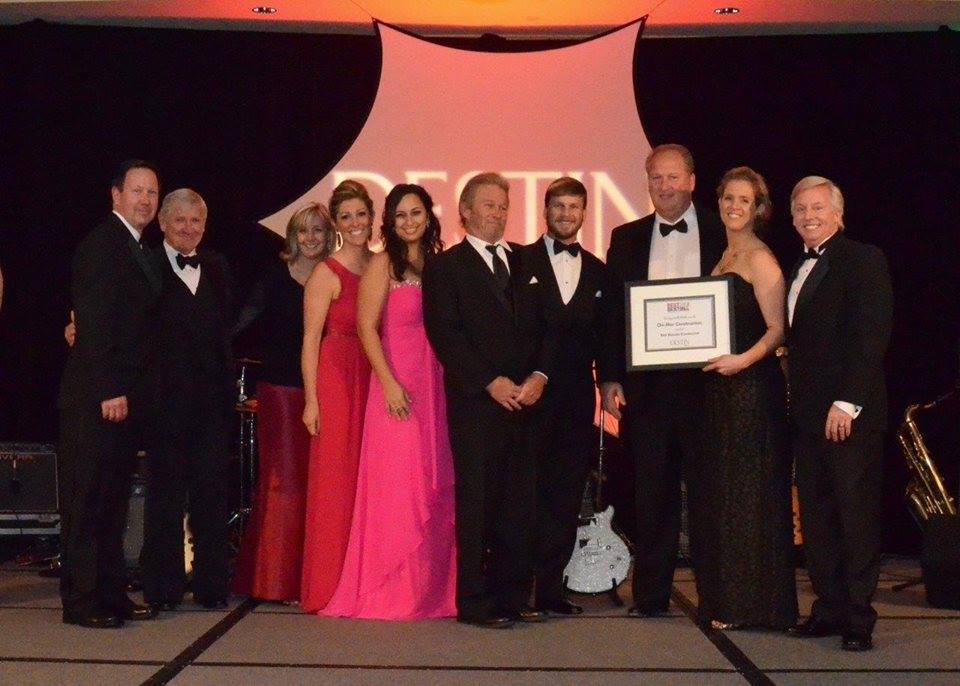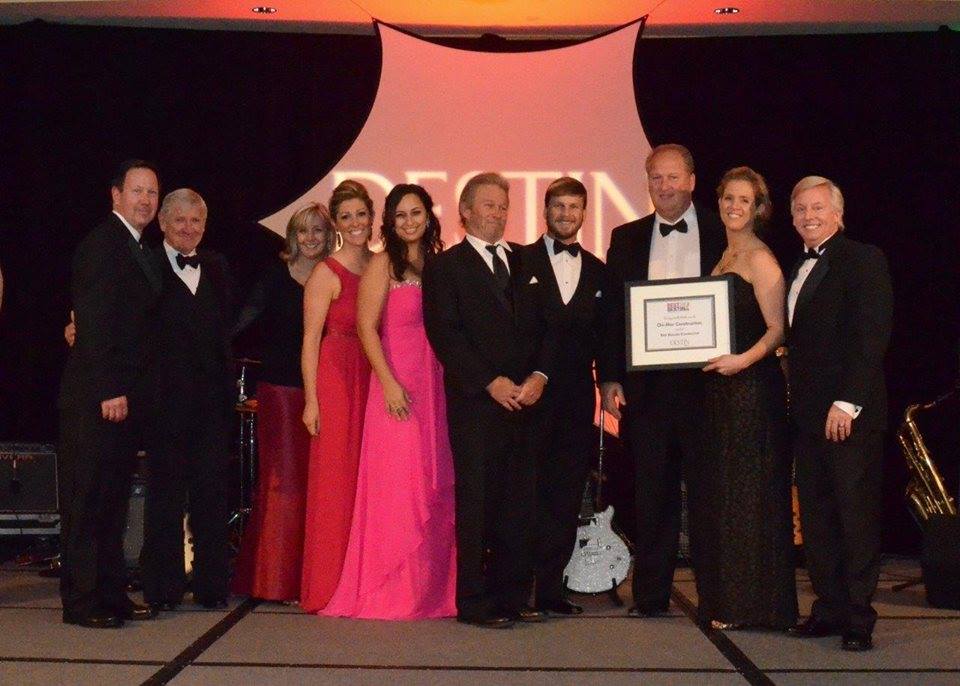 So, in order for us to win Best in Destin for the fourth year in a row, we would love for you to help us out by voting online daily until November 23rd! The process is simple: go to DestinMagazine.com. Then, click on "Best In Destin 2017".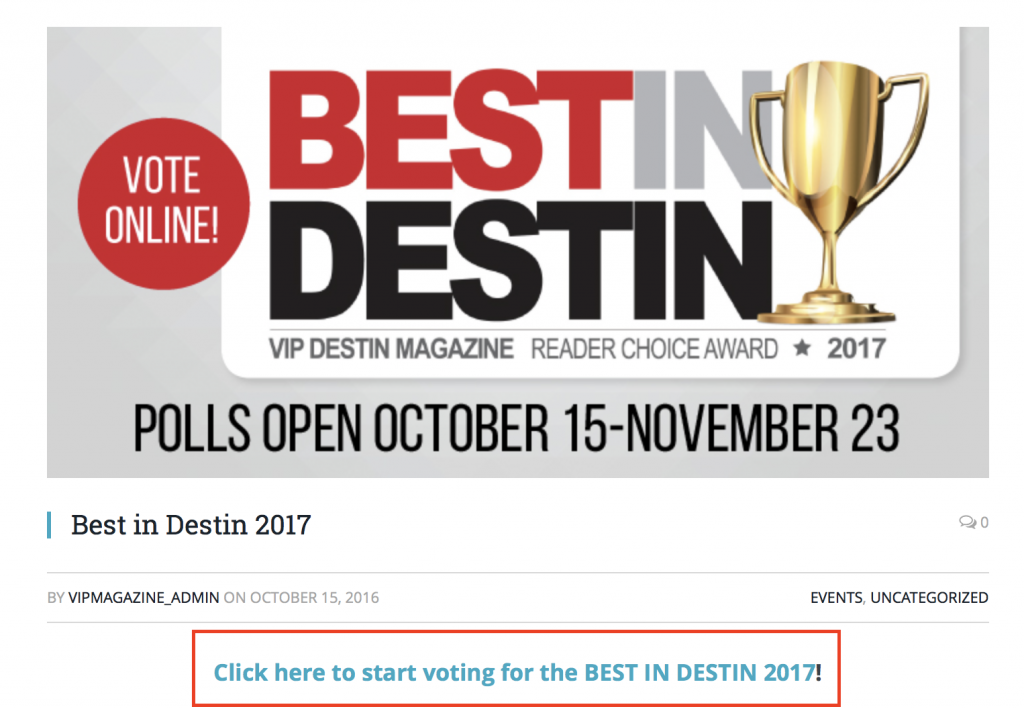 Once there, you will be asked to create a profile. This is used so that Destin Magazine can track how many people are voting. Simply use your email as your username and then create a password. It is IMPORTANT for you to remember your username and password, so write it down and keep it close by!

Now you can start voting! In order for your vote to be counted, you have to vote in at least 20 categories! There are five categories that feature different businesses, ranging from restaurants to wedding venues. To vote for Chi-Mar Construction as the Best Builder/Contractor, click on the "Professional Service" tab at the left of your screen.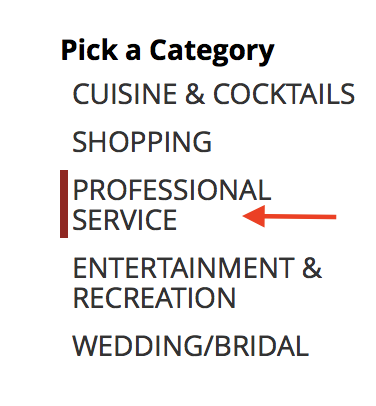 Then, scroll down and click on the Best Builder/Contractor section. The businesses are listed alphabetically, so you can easily find Chi-Mar Construction. To place your vote, all you need to do is click on the red "Vote" tab next to Chi-Mar Construction.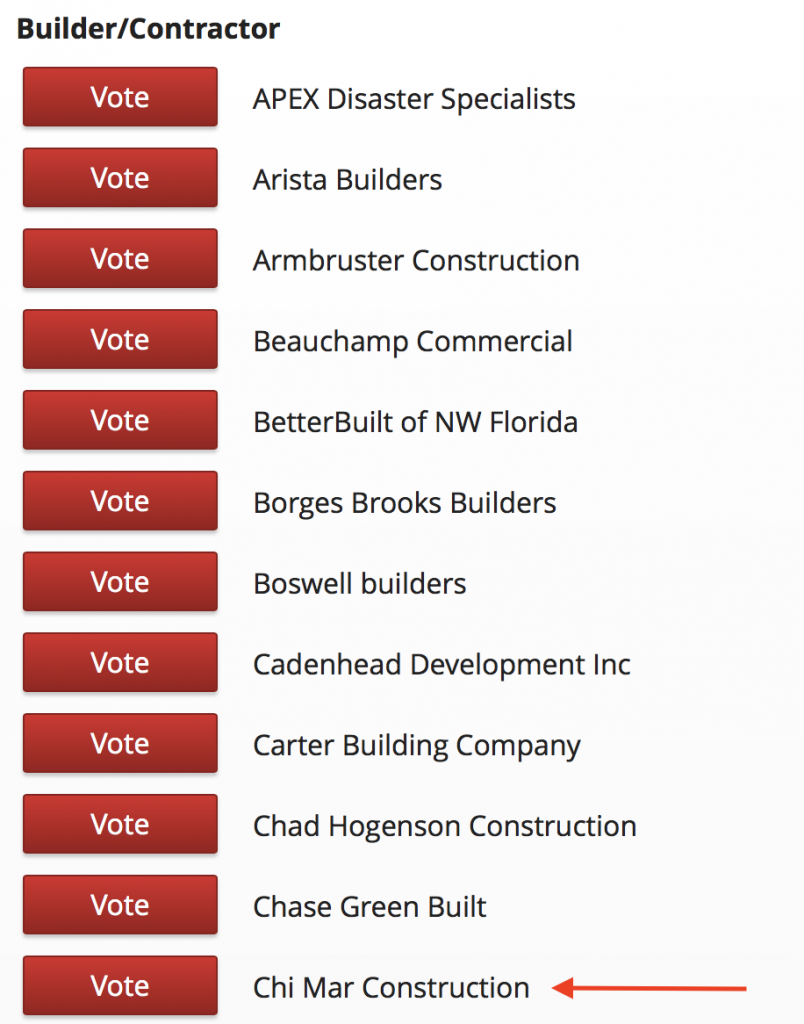 After you click on the red vote tab, it will turn green to show that you voted for Chi-Mar Construction!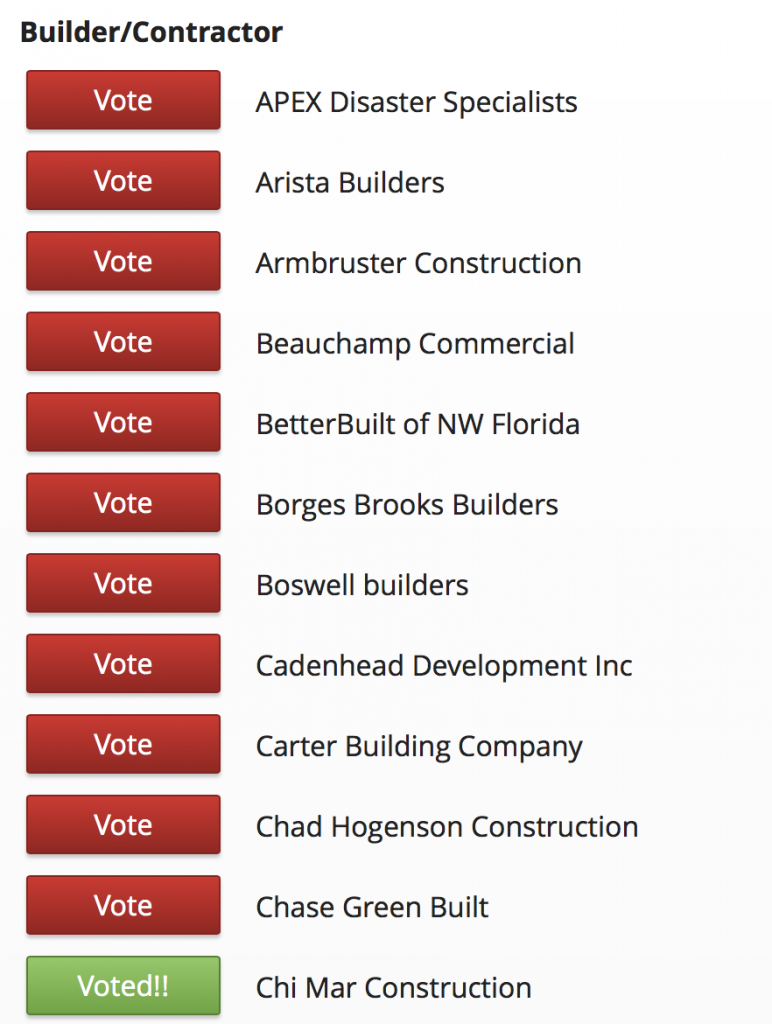 Please continue to vote for Chi-Mar Construction every day until November 23rd. The winners will be announced December 31st! Thank you for your continued support!