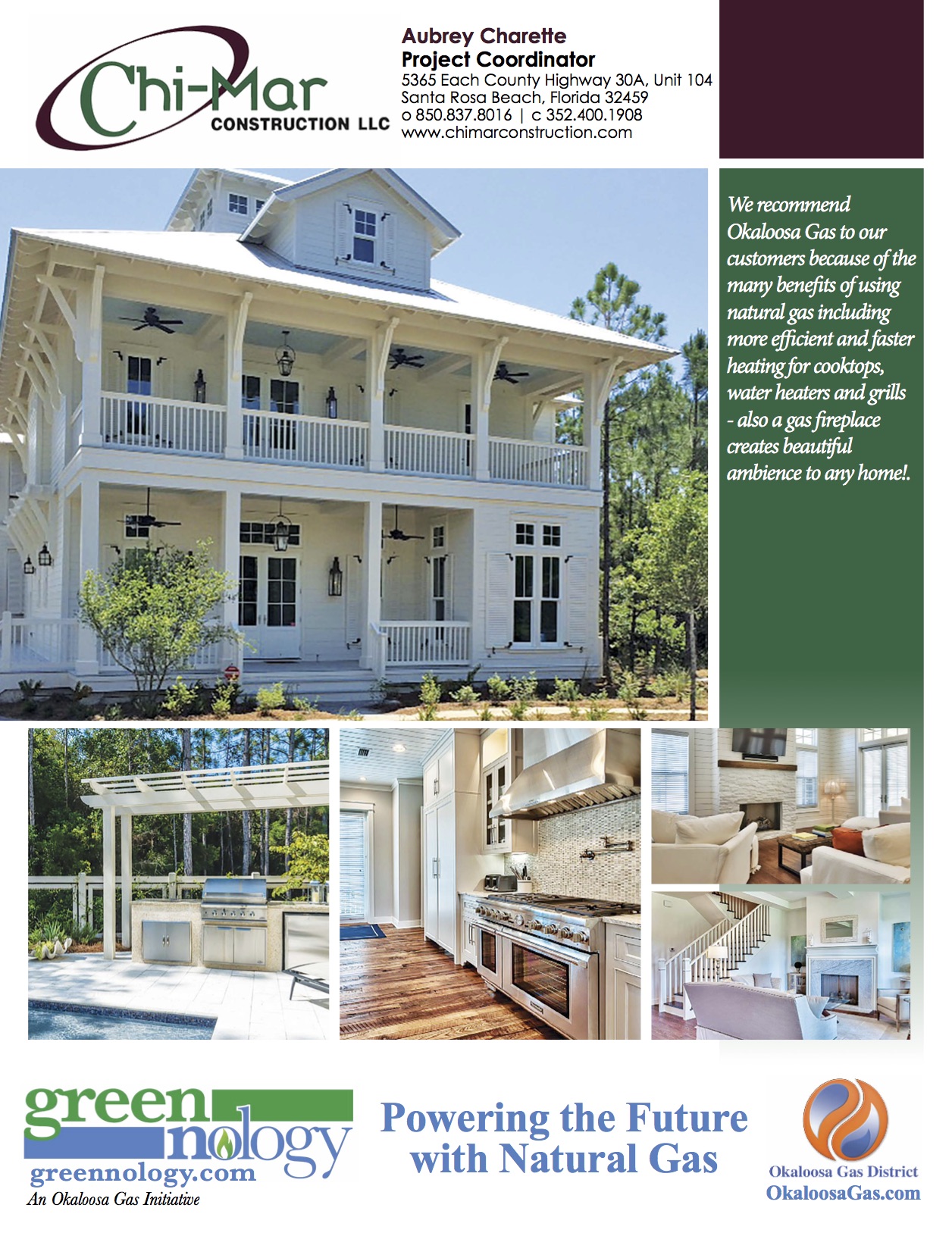 07 Dec

Powering the Future with Natural Gas

At Chi-Mar Construction, we recommend Okaloosa Gas to our customers because of the many benefits that come from using natural gas. Greenology, an Okaloosa Gas initiative, offers efficiency, savings, and value.

Greenology is more efficient than electric because less natural gas is lost during transmission to the home, whereas over half of electricity is lost during generation and 2.1% lost in transmission.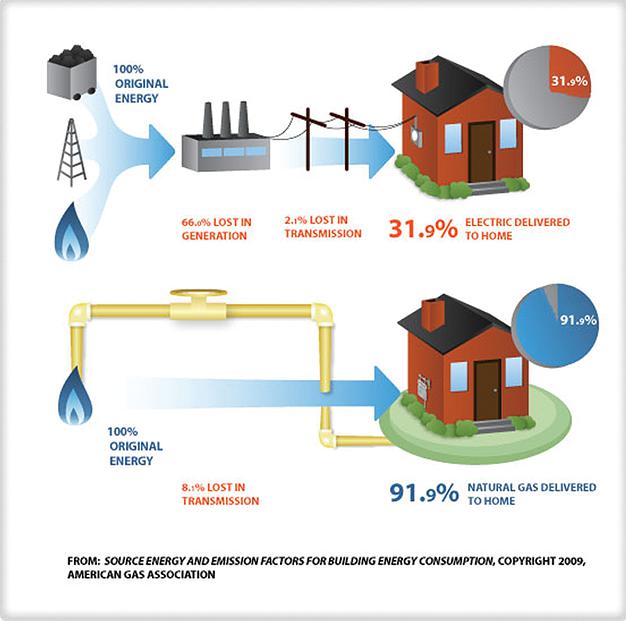 Because Greenology is more efficient than electric, it also saves you more money while adding value to your new home!
Natural gas furnaces last twice as long as an electric heat pump.
Drying clothes and heating water are done more quickly.
Gas is safer to cook with since you are able to see the flame you can adjust to fit the pan you are cooking with. Seeing the flame also decreases the chances of accidentally getting burned.
Plus, a gas fireplace adds a beautiful ambience to any home!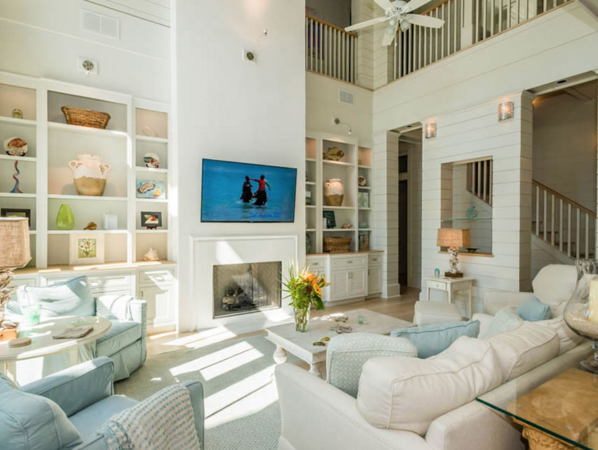 We are committed to the most efficient home and commercial building, renovations, and design. As locals of Florida's Emerald Coast, we specialize in beach properties in the Destin and 30A area. Being a value-driven, full service builder we aim to exceed your expectations every step of the way!
For more information, visit us online and like us on Facebook!